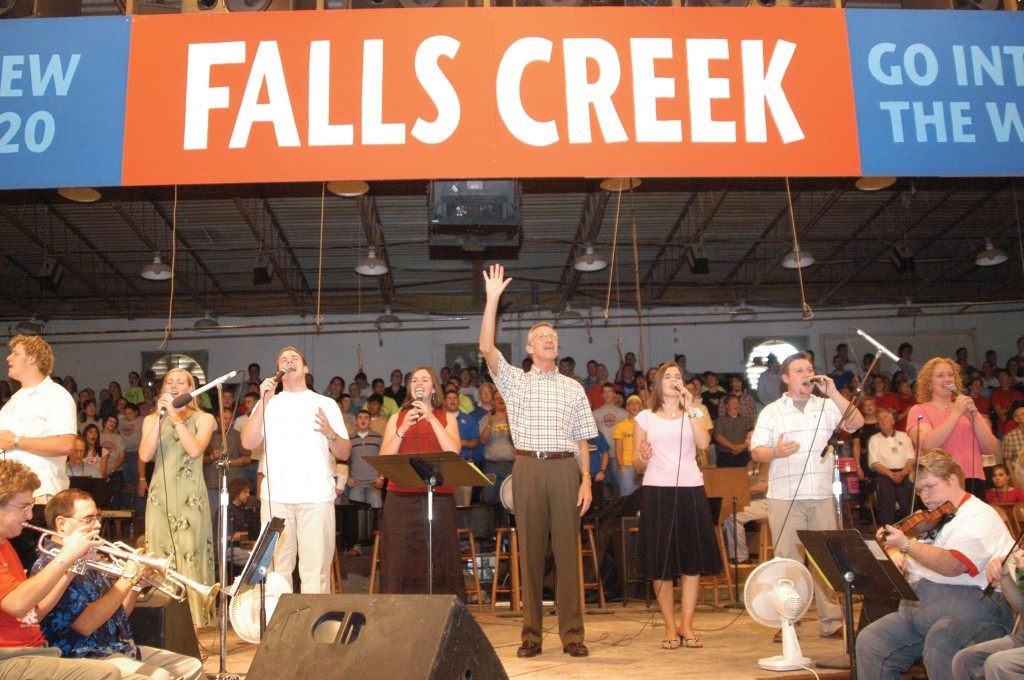 Bill Green is retiring. If ever there was an oxymoron . . . True, Green has announced he will leave his position with the Baptist General Convention of Oklahoma Dec. 31, but retirement is a pretty strong word for the man who is best known for his role in church music for Oklahoma Baptists over the past 17 years.
Green's official title is associate executive director, and those responsibilities include helping to set the vision for the future work of Oklahoma Baptists, overseeing construction at Falls Creek Baptist Conference Center, serving as liaison for Oklahoma's directors of missions, coordinating convention activities outside the Baptist Building and directing the Singing Churchmen and Singing ChurchWomen of Oklahoma.
Before the last reorganization of the convention, Green served as leader of the Church and Family Equipping Team, and before that, he was director of the church music department.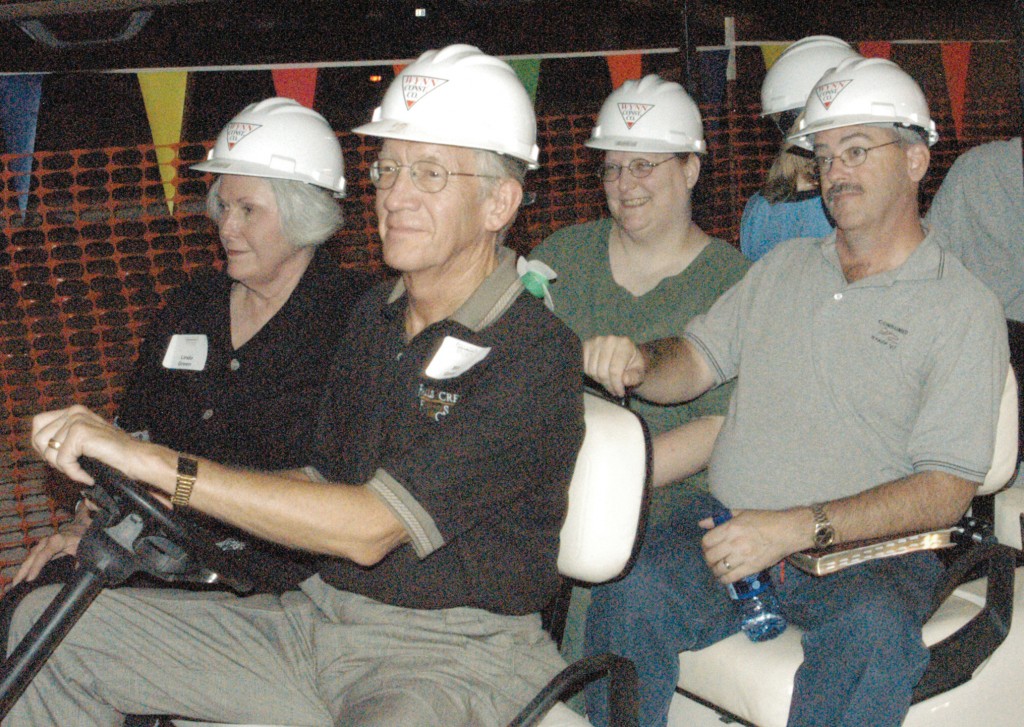 "I love everything I do," said Green," but I'm 65, and when the Falls Creek tabernacle was finished, a major part of what I had committed to was completed, and I felt it was time to step away from some of the things I was doing," he said.
Green, who directed the music at Falls Creek for 14 years, said he will continue to function in other areas of Baptist life, in particular directing the Singing Churchmen and Singing ChurchWomen.
"These men and women have a tremendous influence," said Green. "We have great mission ministries ahead of us, and I will commit myself even more purposefully to those ministries in the future."
Green will also continue to oversee the work of the World Mission Center at Falls Creek, which should be completed by early spring, and will work with the directors of missions through their semi-annual meeting in February.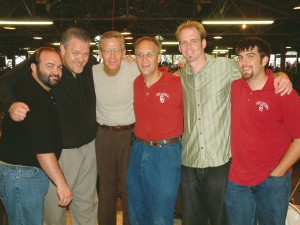 He will also continue to do music interims. He is currently in his 23rd interim at Edmond, First.
"I will be available to Oklahoma Baptist people wherever I can assist them," said Green. "I like to fish, hunt and golf, but my passion has always been work, and I don't see that changing. I have a deep commitment to helping churches."
Green noted when God called him into ministry, he was called to the local church.
"Along my pilgrimage, I served 31 years in local church ministry, then God called me to teach at Southwestern Seminary, and I felt that was an extension of my calling because no one on faculty had been involved in local church ministry," he said.
Green acknowledged God redirected his calling when he came to the convention, but it was still a ministry to the local church.
"My lifeblood has been to assist the local church," he said.
Green said when then Executive Director-Treasurer William G. Tanner called him to direct Oklahoma Baptists' music department, there was no question in his mind that it was what God wanted him to do.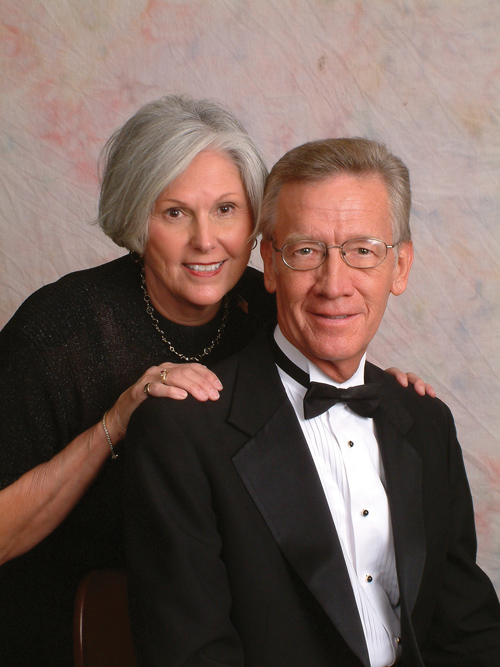 "The calling was so strong, and I am so grateful God has allowed me to serve in Oklahoma Baptist life," Green declared. "It is a sacred trust I value greatly. It was a great honor and humbling experience to lead music that had been in such great hands as Gene Bartlett, Glenn Boyd and Paul Magar for so many years. It was a blessing to come back home."
Green had served 15 years as minister of music at Richardson, Texas, First and two years as associate professor of church music at Southwestern Seminary when he was called to lead Oklahoma Baptists' music program in 1991. He served as minister of music at Shawnee, Immanuel and Oklahoma City, Portland Avenue before moving to Texas. A native of Elk City, he is a graduate of Oklahoma Baptist University, which conferred a doctorate of music degree on him.
Since coming to the convention, he has taken the Singing Churchmen and Singing ChurchWomen on mission trips to Russia, China, Brazil, Romania, Hungary and Australia, and will lead the Churchmen to Armenia in 2009.
The Singing ChurchWomen have been asked to premiere the new Baptist Hymnal at Glorieta next year on July 14.
Green has also directed numerous Oklahoma Baptist All-State choirs on missions across the nation and to England.
"I have always felt it was my privilege to lead groups all over the world to proclaim the Gospel, and I will continue to do that," said Green.
Green said he is blessed to have a wonderful family. His wife, Linda, to whom he has been married 44 years, has stood by him as a supporter and confidant, he said. Linda currently serves as organist at Oklahoma City, Quail Springs, the Greens' home church. The Greens have two children, Laura, a graduate of Baylor University, who, along with her husband, Glenn, have three children, and Alan, head basketball coach at Mustang High School, who is married to Kris and has two children.
Green said he is appreciative to Executive Director-Treasurer Anthony L. Jordan for entrusting him with the role of associate executive director. Jordan was on the board of directors when Green was asked to join the convention staff.
"We were excited that such a seasoned leader of demonstrated effectiveness would join us to direct the department of church music," said Jordan. "He did not disappoint us."
When Jordan became executive director in 1996, he was faced with the challenge of implementing a restructuring of the convention. He asked Green to join him as an associate executive director and leader of the CAFE Team.
"He was a vital part of the Herculean effort to bring about an unprecedented change to operation and structure of the convention," Jordan said. "When time came to build the new Tabernacle, I once again turned to Bill to oversee the massive building project. In every case, he proved to be an outstanding and exemplary leader."
Green reiterated that he loves his work.
"I can't remember a time I didn't want to come to work," he said. "There was never a place I wouldn't go back and serve. I have a blessed life. I will continue to do this until the day I die."