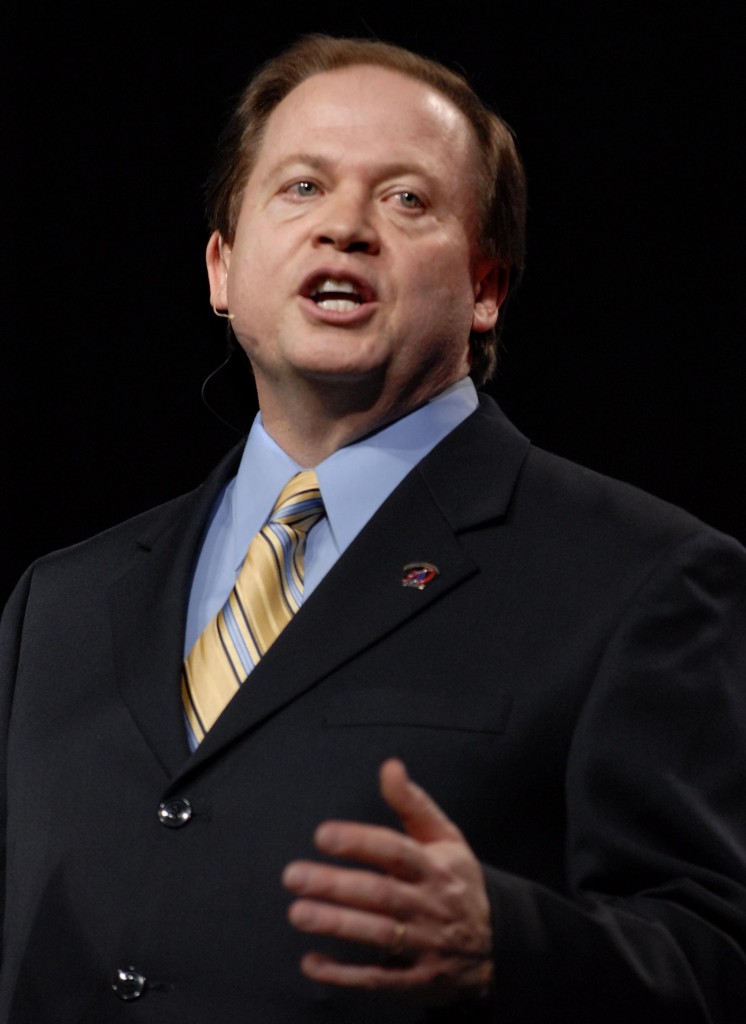 Prayer will be a major focus of this year's annual meeting of the Baptist General Convention of Oklahoma Nov. 12-13 at Moore, First.
So important, in fact, that a whole evening has been set aside for a night of praise and prayer for spiritual awakening on Tuesday beginning at 6:30.
Led by Greg Frizzell, the program will consist of scriptural foundation for prayer, prayers of praise and worship, prayer of Thanksgiving for special blessings; corporate confessions and repentance; intercession for BGCO ministries, churches and pastors; intercession for revival and spiritual awakening and worship and covenant prayer of agreement.
"The night of praise and prayer for spiritual awakening will build on the special times of prayer in the convention meetings," said Anthony L. Jordan, BGCO executive director-treasurer. "We cleared the night of everything but praise and prayer. The night will launch a year of intentional times of prayer across the state."
Jordan said he and Frizzell are planning at least 12 regional prayer events in 2008.
"We are very aware that all of our money, resources and effort will not accomplish what God can do in our midst when He chooses to place His hand of blessing upon us," Jordan responded." We are asking any and all of God's people to join us for the closing session of the convention on Tuesday night as we launch the year of focused prayer seeking the face of God for spiritual awakening."
Music between prayer sessions will be led by Keith Haygood, BGCO worship and music specialist. Jordan pointed out that in addition to the night of praise and prayer, there will be spirit-filled preaching and singing as well as seasons of prayer throughout the convention meeting.
"We will hear inspiring reports of the work of the God through our churches during the past year," he said. "The focus will be on impacting lostness."
Convention activities will kick off Monday evening at 6:30 with pre-session music by the Celebration Choir and Orchestra from Moore, First, directed by Chris Malone. Featured speaker for the evening will be Geoff Hammond, newly elected president of the North American Mission Board.
Delivering the president's address will be Alton Fannin, pastor of Ardmore, First, at 7:20.
Monday night's session will also include two business sessions and a report from Tony Kennedy, president of Oklahoma Baptist Homes for Children. The election of officers at 9:30 and the executive director-treasurer's address by Jordan at 11:20 will highlight Tuesday morning's session. Also scheduled are the report from Oklahoma Baptist University by President Mark Brister, and reports from the Church Outreach Team (Randall Adams), Baptist Foundation of Oklahoma (Robert Kellogg), Falls Creek (Jordan), Children's Mission Camp (Mark Jones), ACROSS Oklahoma (Alan Quigley and Kelly King) and Church and Family Equipping Team (Scott Phillips).
Tuesday afternoon's session will feature the annual sermon delivered by Roger Ferguson, pastor of Owasso, First, at 3:15, as well as reports from Baptist Village Retirement Communities (Bill Pierce), Communications Team (Ray Sanders), PowerUP (Bob Mayfield), Cooperative Program (Bob Shelton) and a final business session at 2:20.
Music for the convention will be led by Haygood; Malone; Walter Grady, minister of music at Ardmore, First; Dale Griffin, OBU campus minister, and David's Creed, OBU worship team.