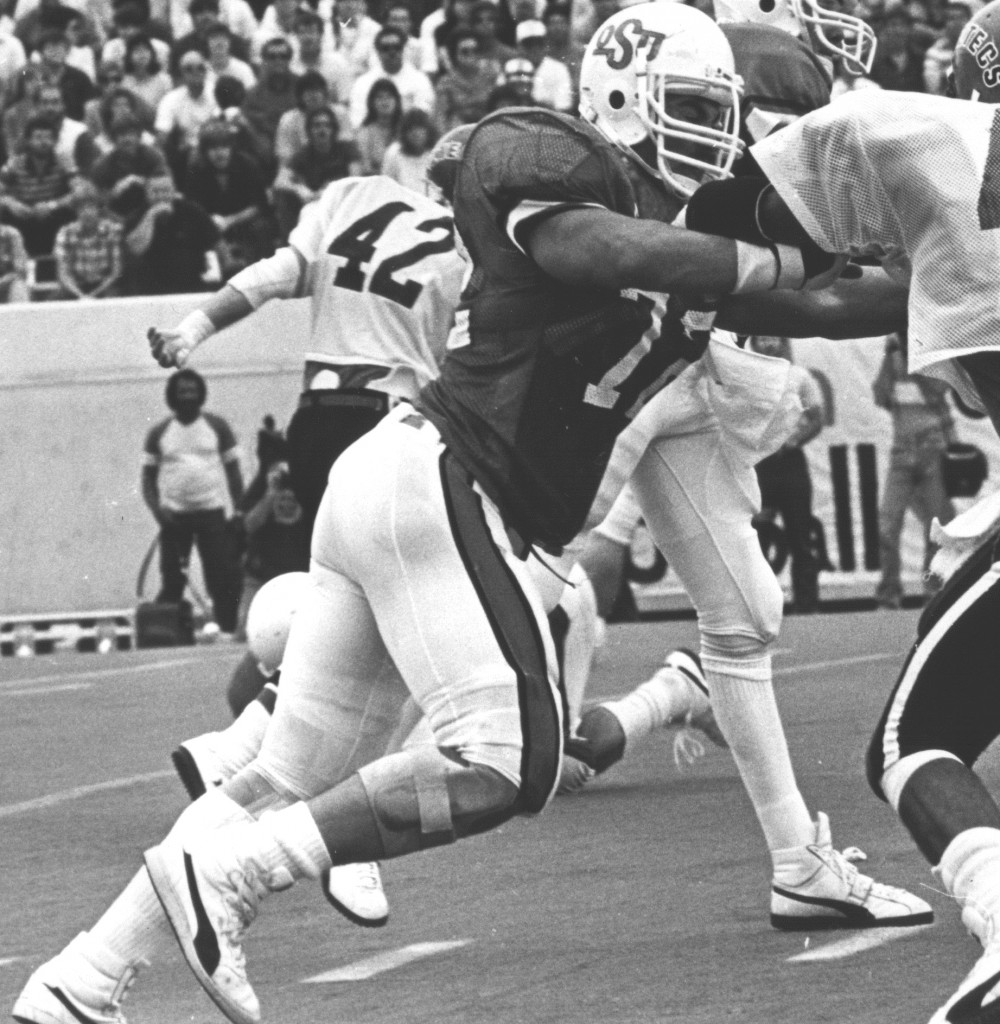 Paul Blair had all the credentials of a Christian. He grew up in a Christian home. He was saved when he was 6 years old. His father was an ordained minister and bivocational pastor. He went to Sunday School every week and knew the Bible.
Yet Blair said if anyone had followed him through his college and pro-football career, they would have seen little evidence he was a Christian.
Blair, a star lineman for Oklahoma State University, made a drastic turn in his life after his third season of pro football, and for the past seven years has been pastor of Edmond, Fairview.
When Blair was born, his parents were members of Edmond, First, but moved to Edmond, Henderson Hills as one of the founding families. It was there, while his dad was filling the pulpit, that Blair was saved and baptized.
He played football for Edmond Memorial High School and received a scholarship to OSU.
"I was not a highly recruited kid," Blair admitted. "But I was a late bloomer, and someone that OSU was glad they recruited."
While at OSU (1981-85), Blair was two-time first-team all Big Eight, and named to the All-America list twice. He was also included on the All-Century team for OSU, the All-Decade team for the Big Eight and was listed as one of the seven best linemen in the decade of the 1980s.
Drafted by the Chicago Bears, he played in the Windy City from 1986-88, made a whistle stop in Denver, then finished his pro career in Minnesota, when a knee injury ended his playing days.
Blair said after his third season of pro ball, he was at Edmond, Fairview, where his father was serving as pastor, when he realized he truly didn't know if he was saved.
"That night I walked the aisle, got down on my knees with my dad and made absolutely sure Jesus was Lord of my life," he recalled. "There was a drastic change in my life, like flipping on a light switch."
Blair said although he had training and Bible knowledge, when he went to OSU as an 18-year-old, he made the varsity as a true freshman, and was suddenly thrust in the company of 21-year-old young men, and rather than influencing them, he let them influence him because he wanted to fit in.
"And when I went to Chicago, Bears quarterback Jim McMahon was one of my better friends, if that tells you anything," Blair said. "So when I examined myself to make sure I was in the faith, I didn't find any evidence that Jesus was Lord of my life. I went down and made sure that night when my dad was preaching."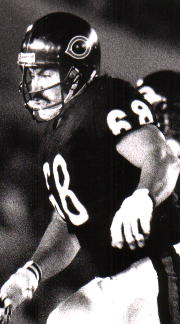 That summer, Blair married his college sweetheart, Cindy. They have been married 18 years and have two sons, Joshua, 15 and Jacob, 13, who are following their father's footsteps in athletics, although Blair said he doesn't pressure them.
"I support them, but I don't live vicariously through my children because I accomplished a lot athletically and don't need to do that," he stated. I am interested in raising champions for Christ who are going to be godly husbands and fathers. If they happen to be athletes, that's a bonus."
So, how does a football player go from being a pro athlete to pastor of a church?
Blair said it was apparent God was calling him to preach after his father suffered a stroke about nine years ago.
"My two brothers and I went to Fairview where dad was pastor to try and hold things together," he remembered. "I served as interim for a short time, and they helped with music and other areas."
Although the church wanted to hire Blair as pastor at that time, he said he had no desire to be a pastor.
However, God continued to make it very clear to Blair he was calling him to preach. After the next preacher at Fairview retired because of health problems, Blair submitted his name to the search committee.
Since he became pastor some seven years ago, the church has completed a new facility and attendance has reached the upper 200s.
He said he believes in doing church the "old-fashioned way."
"People talk about different schemes in football, but you'll also hear them talking about the fundamentals-blocking and tackling," he noted. "Too often we try to make things more complicated than they should be. Get in your Bible, on your knees and in evangelism. If we stay in the Bible, stay on our knees and continue to spread the Gospel, it's hard to improve on that."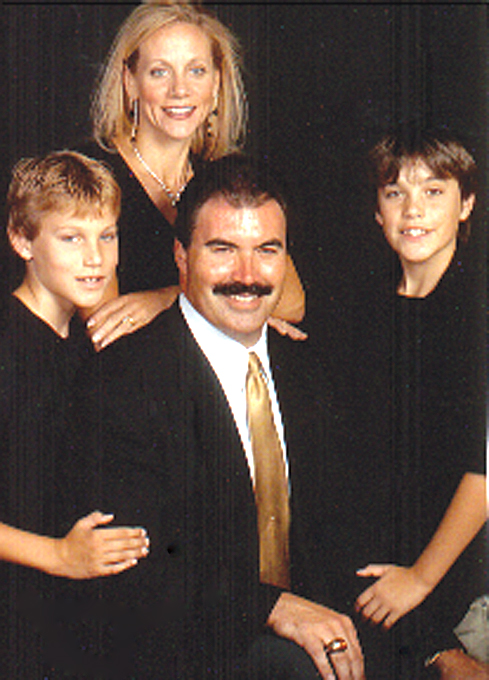 Blair said he still loves football and stays involved with local broadcasting, doing high school football games with former University of Oklahoma kicker Tim Lashar. Blair also works with an Oklahoma City TV station doing analysis for college games.
"I've never been afraid of the camera," Blair said. "At OSU, I wound up being a favorite spokesperson because I could put together complete sentences."
Maybe that is also what makes him a good preacher.