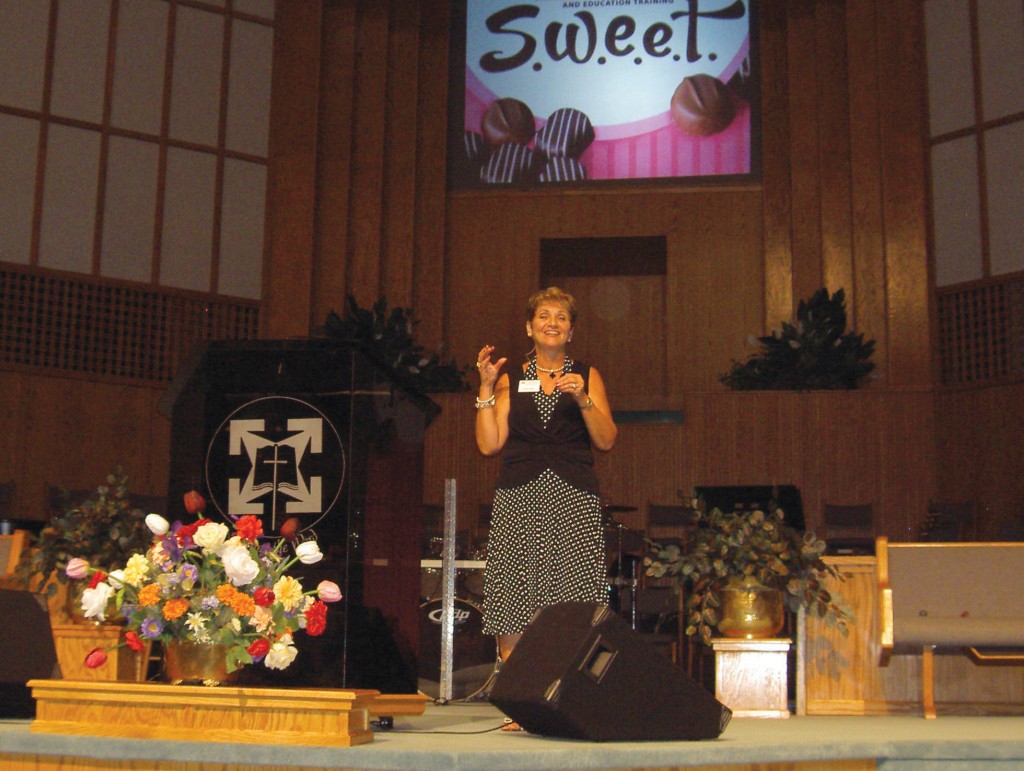 BROKEN ARROW-Women left S.W.E.E.T. Saturday, not only full of chocolate, but armed with new and improved ways of doing missions and ministry. Meeting at Arrow Heights Church, about 570 women learned about new Bible studies, mission trips, pursing holiness, effective ministry teams, sexual and emotional integrity in the church, prayerwalking strategies, ministering to women in crisis and much more in a day-long conference.
Then they were told how to use the knowledge they had acquired.
"Intentionally focus on the Father, hear His heartbeat, and He will show you how you can use everything you've learned this weekend," said Sheila West, a ministry multiplier for LifeWay Christian Resources of the Southern Baptist Convention, who lives in Florida.
West, one of three featured speakers, told the women that life is challenging when you are trying to do it all at once.
"God must be your focus point," she emphasized. "Success in life and ministry depends on this."
To have balance and stability in life, you must get your heart in sync with God, she said.
"When we leave here, we're going to have great intentions that will crash with interruptions," she noted. "God wants you to stop long enough from your busyness to sit and be still and tell Him everything, hear His heartbeat and realize your heartbeat is the same as His because you love Him and spend time with Him. Stop long enough to spend time with God, in His Word and intentionally develop ears to hear God's instruction. He's going to show us what He's doing and how to get involved."
Janet Erwin, editor of Woman's Missionary Union's Mission Mosaic magazine, said the reason for magazines such as the one she edits is so women can learn and be a part of pockets of people who need to know Jesus.
"Missions education will help you know so you can pray, give and go," she said. "But, when you have the knowledge, what are you going to do with it? God will hold us accountable with what we know."
Erwin, a former missionary to Latvia, said she was a most unlikely candidate for editor of the missions magazine.
"I don't have a degree in journalism, I don't have a degree in English," she admitted. "My degree is in accounting. I was overwhelmed with the job, and went through spiritual warfare. I came to the conclusion I couldn't do the job. I knew I would have to depend on Him. I could never do it on my own."
Martha Lawley challenged the women not to lose sight in their daily lives of the relevance of Christ's return.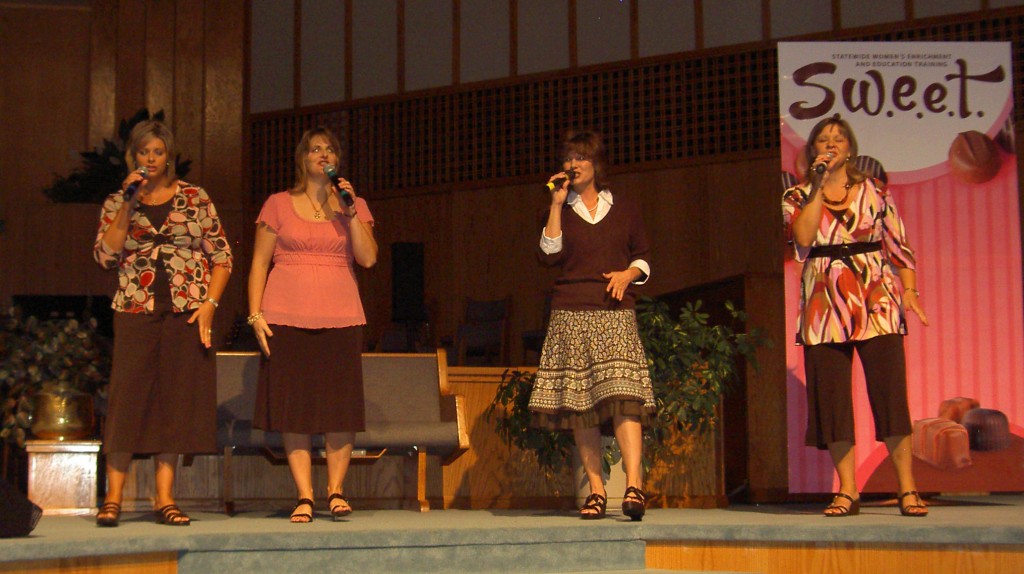 "It's an amazing promise, and we don't have to agree on the timing to rejoice in the fact that He's coming back," she said.
She noted that so many believers have lost sight of the relevance of Christ's return because they are 1). buried under the cares and constant activities of life, 2). So drawn in by the charms of the world, their hearts long for worldly treasures rather than the return of Christ or 3). they've built around them a Christian world that is working for them.
She listed four reasons why the return of Christ is so relevant for believers.
One, she said, is it encourages us to be faithful and remain focused in our lives.
"When we don't expect the Master's return, we tend to lose sight of what we are called to do," she said.
Second, it inspires endurance.
"Ministry requires us to endure some things, but we have set before us a joy, just as Hebrews 12:1 says Christ had a joy set before Him as He hung on the cross," she noted.
Third, Christ's return highlights the importance of the church.
"The church is God's plan to this age," she explained. "There is no Plan B. Personal callings cannot be wholly fulfilled without the church. Christ is not returning for some ministry, but for His bride, the church. It is vital we see the church as Christ sees her and love her as He loves her."
And finally, the return of Christ emphasizes the urgency of our calling, Lawley said.
"Time and timing are important to God," she said. "You don't want to miss the very thing for which you came. We spend so much time in things that are not on God's Kingdom calendar."
She said so many times we give God a list and expect him to bless it rather than being in sync with His timing.
"There is an urgency," she declared. "It is a lie of Satan that there is no hurry."
Kelly King, Baptist General Convention of Oklahoma women's missions and ministries specialist, announced that next year's S.W.E.E.T. Saturday will be broken into four sessions held in each quadrant of the state. Dates and locations are yet to be determined.