EDITOR'S NOTE: The following is an expanded article based on the 2020 Cooperative Program Prayer Guide for Oklahoma Baptists. For more information, please visit www.oklahomabaptists.org/cp.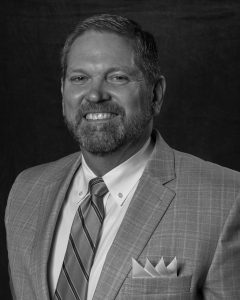 Oklahoma Baptists' church plants average 183 in worship services after their launch year. Associate Executive Director Alan Quigley attributes that to the new church planting network of Oklahoma Baptists, which walks with them from assessment to launch and then continues with coaching for additional years.
"Our church planting network has become one of the leading networks for assessing, equipping and launching new works," Quigley said.
Quigley has led the Church Resource group for the last seven years. In addition to church planting, this group includes Church Music, Missions, Women's Ministries, Personal Evangelism and Small Groups, GO Students, Youth Ministries, Falls Creek Programing, Children's Ministries, CrossTimbers and more, such as Disaster Relief and Chaplaincy.
"Disaster Relief and Chaplaincy go hand in hand," Quigley said. "Oklahoma has a larger trained and equipped chaplaincy group than any other state.
"Chaplains are certified as Disaster Relief volunteers," Quigley continued. "We attempt to send a chaplain with every Disaster Relief group that goes out.  This way every group has volunteers who are focused on meeting the physical needs along with volunteers there to assist with the spiritual needs that arise."
Under Hance Dilbeck's leadership, Oklahoma Baptists have infused the entire organization with a DNA-level awareness that "Brokenness is an opportunity for the Gospel. With that in mind, we know there are broken people all around, and we need to engage them with the Gospel," Quigley said. "We're working together to advance the gospel in Oklahoma."
Quigley was born in Hinton and reared in Del City. He graduated from Ouachita Baptist University in 1983 and Southwestern Seminary in 1990.
He and his wife Cindy have three grown children, one son-in-law and a preschool granddaughter, Annie. Married 32 years, the couple enjoys going to their rural property, and hunting deer, quail, turkey and feral pig. They also enjoy traveling in with small camper.
Because of the generous giving of Oklahoma Baptists through the Cooperative Program, an amazing array of ministries are supported. This unified giving encourages fellowship with other believers all over the world. Collectively, Oklahoma Baptists are advancing the Gospel together. Learn more at www.oklahomabaptists.org/CP