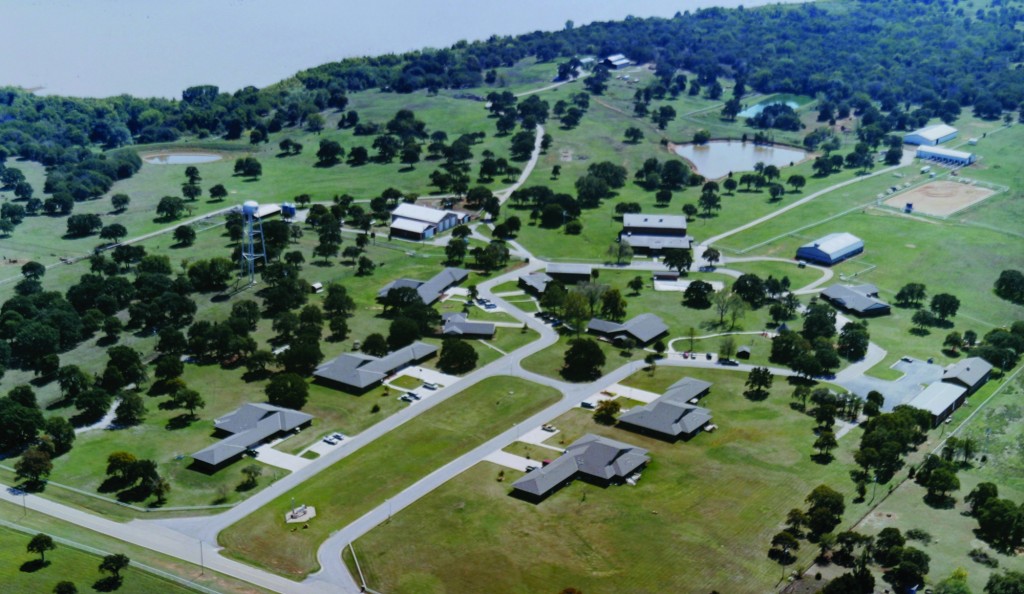 "You're riding home with me tonight," Floyd McKee told 14-year-old Neal Storey after a Wednesday night church service.
"To a 14-year-old, that means trouble," recalled Storey of that night in 1998.
Storey, 24, who gave his testimony for the Oklahoma Baptist Homes for Children Board of Trustees, had been living off and on with McKee, pastor of Oklahoma City, Rancho Village, and his wife, Pam, for more than three years. He was the same age as the McKee's son, Joshua.
"Joshua asked me to spend the night one time, and then he asked me if I wanted to stay another night, and then another night, and I ended up spending most of my time at the McKees'," Storey said.
Storey's mother was single and raising two other children. She was an illegal immigrant from Mexico, who had been chased from her home by Storey's father.
To her credit, she did have her children in church, and when Storey was 8, he went to Camp Hudgens with a group of his friends.
"All of my friends accepted Christ that week, so I did too," Storey said. "However, there was no change in my life."
But later, one Sunday night, something McKee said in his sermon, tugged on Storey's heart, and he made a life-changing profession of faith in Jesus.
McKee said while Storey was living with them, he and his wife were trying to figure out the best way to care for him. That led to the fateful car ride home.
McKee told Storey about Boys Ranch Town.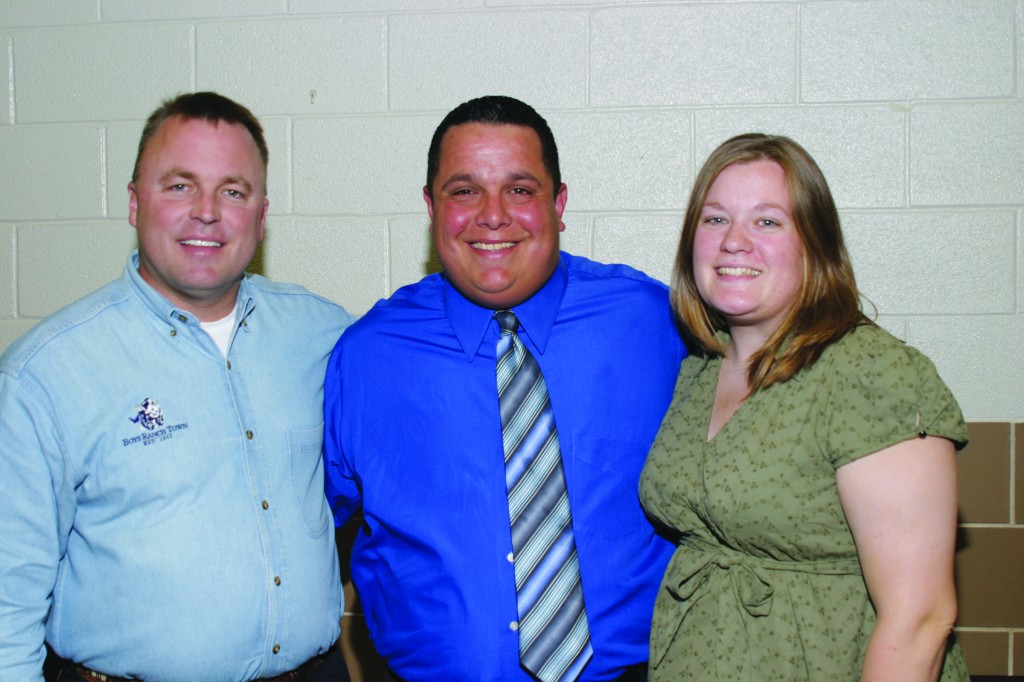 "I had several feelings that night," Storey said. "I knew he wasn't suggesting I move to the Ranch because they wanted me out of their home. I knew anything Floyd did was done prayerfully."
So, with the building blocks he had received from McKee, Storey said he stepped out on faith and moved to the Ranch.
"For the first year and a half, I had explosions of anger," admitted Storey. "I didn't know why I was there."
But, he said, God showed him why one day as he was training as an athlete and running around campus.
"One day, as I was running, a kid came out of one of the cottages, and called my name," he said. "God showed me I shouldn't be selfish, and I could minister to boys who had it rougher than I had had."
Storey became the first in his immediate family to graduate from high school.
"I left Boys Ranch Town with a lot of tools," said Storey. "My first year of college, I plugged into a church, but by the second semester I decided I had everything under control and could do it on my own."
He returned to Oklahoma City to help his mother financially.
At the time, he was in a serious, but unhealthy, relationship with a young lady, who left him for another man-and left Storey devastated.
"I had never been hurt like that," revealed Storey, who said the first person he called was his housefather at the Ranch. "The first thing he asked me was when I last attended church. That's not what I wanted to hear. I couldn't remember the last time."
A few days later, Storey took his little brother to Rancho Village to meet the bus for Falls Creek. McKee invited him to his office to talk.
"I knew that wasn't a good thing," Story said. "He asked me where I'd been attending worship."
Storey told him "Bedside Baptist Church."
"You think that's funny, don't you? McKee replied.
"No, not anymore," Storey answered.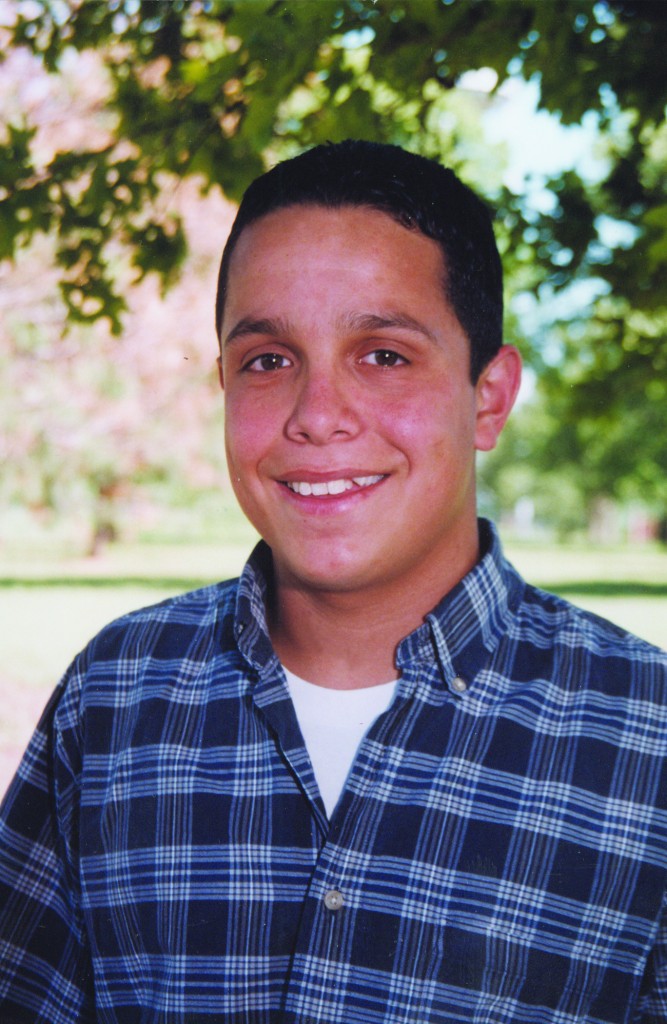 Storey said McKee put him in his place out of love, and he started attending church again.
"I knew I had to get my life right with God," he said.
The Lord soon blessed Storey with a young lady, who later became his wife. After they were married, they had an opportunity to go to New York City with a group from Oklahoma Baptist Homes for Children.
"One day when we got back, we were driving down the freeway, and my wife said, 'I think we're supposed to work at Boys Ranch Town.'"
The couple prayed about it, and a few days later received a call from Storey's caseworker who told him there was a position open at BRT for assistant houseparents.
"This happened right after we had a miscarriage," Storey remembered. "If that pregnancy had continued, I'm convinced we would have found every excuse not to take the job."
The Storeys moved to the Ranch last July, and are expecting their first child in August.
Storey told trustees that what they do is important.
"You have your own careers, yet have taken time to make OBHC what it is," he said.
He said his biggest joy as a houseparent is being able to relate to the boys. Because he has been where they are, he is able to share with them what he went through.
"I tell them, 'I don't know why you are here, but God is going to be faithful.'"