Paint a picture of a church planter, and it would look something like K.J. Jackson, the pastor of a seven-year-old church plant, Tulsa, New Beginnings. The church started three new works in 2013—in North Tulsa, Broken Arrow and Muskogee—a church in Sand Springs two years ago, as well as a Hispanic congregation, and is helping a church plant in Lawton.
"The best form of evangelism is new works," emphasized Jackson, whose north side church is 49 percent white and 47 percent African-American with a few Hispanics and Native Americans. But while investing in new church starts, the church is actively involved in the community. Operating under a non-profit 501c3 ministry called TOUCH, New Beginnings conducts a federally-funded after-school program, medical clinic, social services in six apartment complexes, counseling, cooking classes and GED classes, as well as a number of other ministries.
Jackson said he wasn't looking to plant a church when he was sent to a Baptist General Convention of Oklahoma church planting seminar, but while there, he witnessed a multi-ethnic ministry and knew in his heart that's what he wanted to see.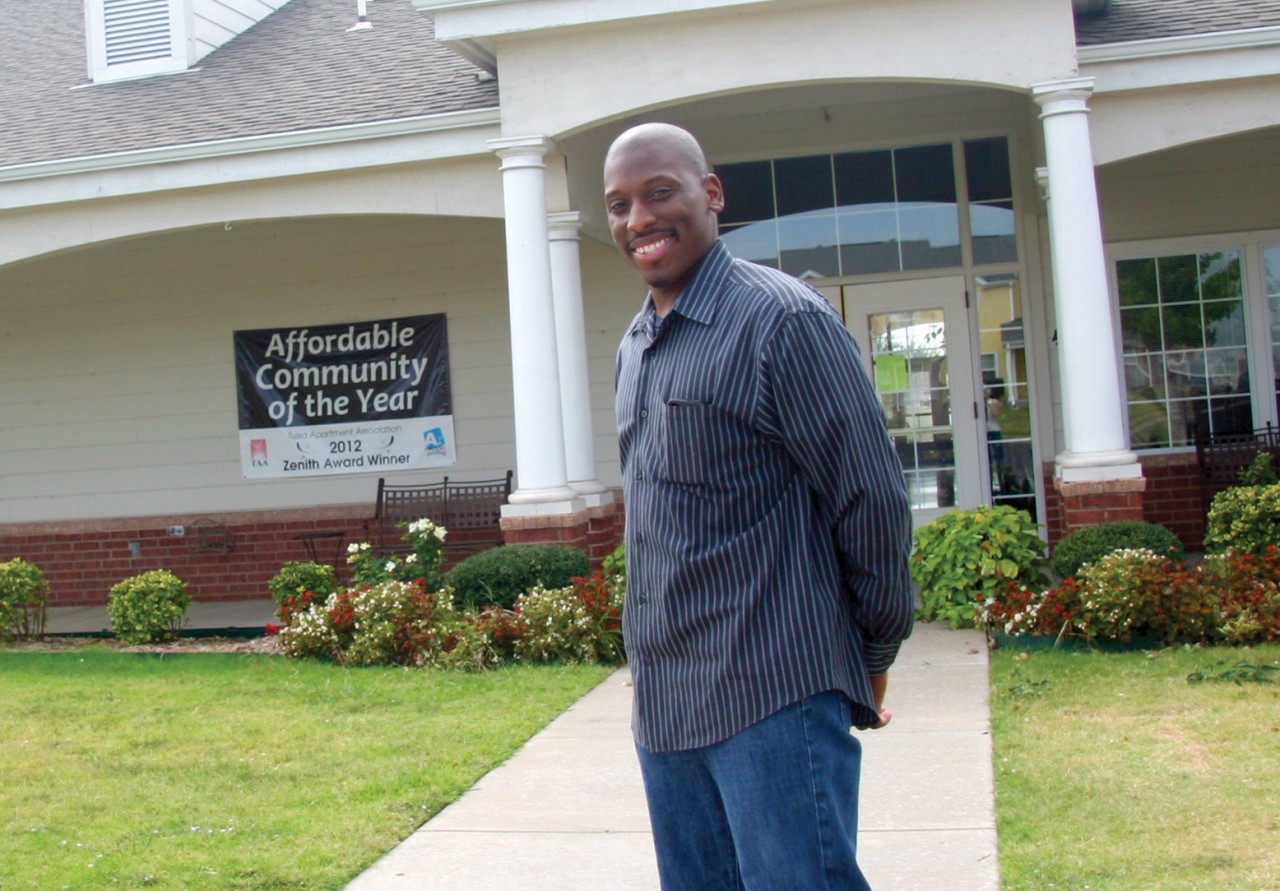 "God breathed a vision into me, and instantly, I got it. I knew Tulsa needed a New Beginning," he said. "A lot of churches in this area have started and failed. The community doesn't have a lot of trust in church, but as a non-profit, we can address community needs."
Jackson underscored that Sunday mornings (Sunday School is conducted on Wednesday nights at the church) are a byproduct of what goes on Monday through Saturday in the community.
"Stuff isn't happening in this building," he noted. "Members are in schools, apartment complexes, penetrating the workplace. There are opportunities to sow seeds of the Gospel in all these areas."
Jackson said New Beginnings tries to reproduce at least every 18 months.
"I like us to be a little lean," he said, explaining that keeps everyone working. "A good number for us is 150, but if sending out people to start other churches gets us down to 100, that's OK, too. Ninety-five percent of our congregation is from new converts or those who have not been in church in the last 5-10 years. That's what a new work is supposed to do."
Jackson was born and raised in California and served as bivocational children/family pastor at San Luis Obispo, First before moving to Oklahoma. He also served as children's minister at Sand Springs, Cornerstone, the mother church of New Beginnings.