Alton Fannin wasn't afraid to make some changes at Ardmore, First when he realized, besides the youth minister, he was the youngest staff member at the historic downtown church.
As a result, the church has grown by about 400 members in the last seven years, and baptisms have increased from an average of 75 a year to 115-120.
The church hired Todd Davison to minister to young adults through a new contemporary worship service called Fusion. While these decisions sometimes split a church, Fannin said there are four reasons this works for the Ardmore church.
"First, it was what God wanted us to do," he indicated. "Then we had the right personnel, the right congregation and the right facilities. Todd has a respect and love for the traditional, and had full freedom to be himself and build a church within a church. Our church is big enough to believe God is bigger than the democratic process; we didn't take a vote on it, and we meet in two separate facilities on our property."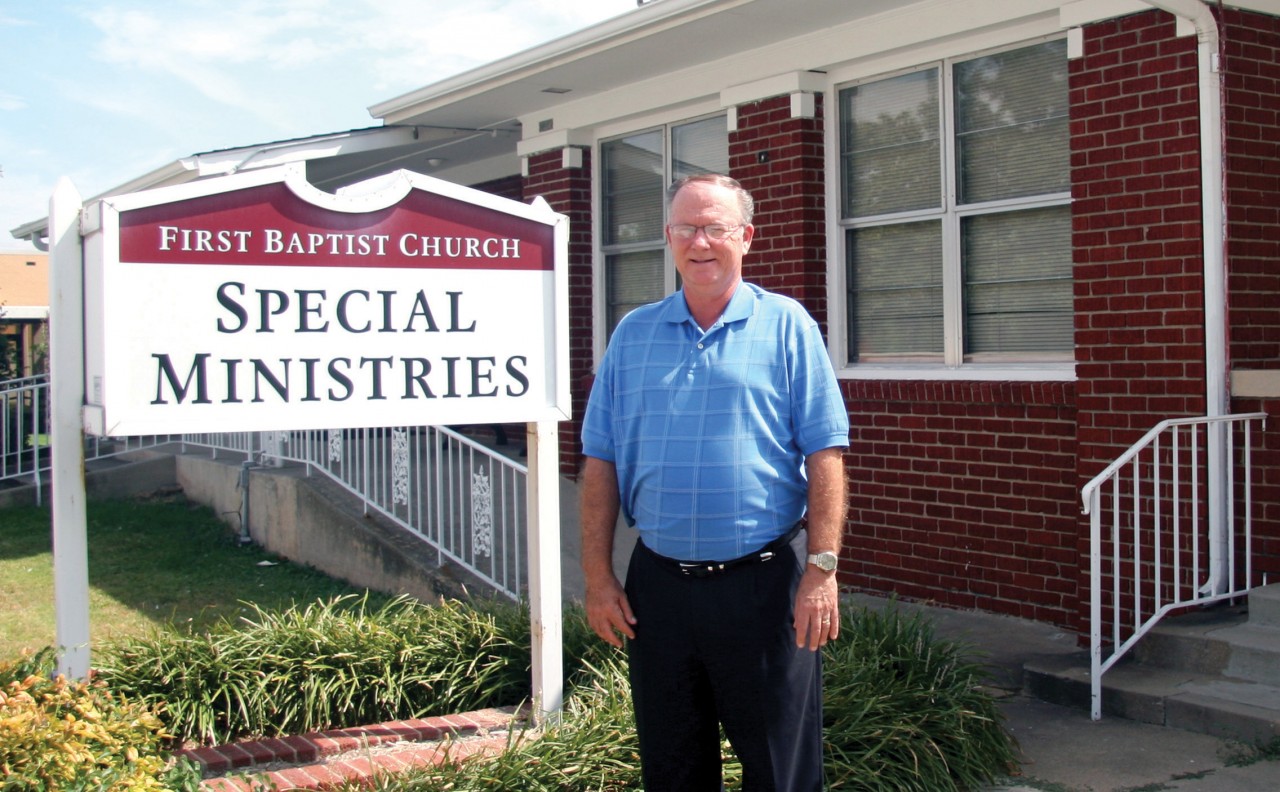 Besides the impact Fusion has made on the community, Fannin is heard on radio and seen on TV every week. And the church gives 18 percent to the Cooperative Program, 4.5 percent to the association and 3 percent to Mission Ardmore, which funds 25 ministries. Every Saturday, there is a worship service at the Downtown Mission, which is in a former funeral home building the church purchased several years ago. Geared toward the lowest economic group in Ardmore, participants are given a meal and a worship experience.
In addition, Ardmore, First is the lead church in Loaves and Fishes, which distributes food to 120 families each week, and contributes to school supplies for children, the local pregnancy center and Good Shepherd medical clinic. A Tuesday morning women's Bible study for the community draws some 200 women each week.
Fannin pastored his first church, Atwood, at age 19. He later served at Sentinel, First and Okmulgee, First before moving to Ardmore 25 years ago.
"All the churches were unique unto themselves and taught me something," Fannin said. "At Atwood, I learned to preach; at Sentinel, I learned to lead, and at Okmulgee, I grew up and learned to depend on God."
Fannin, a native of Marietta, said everywhere he's been, Sunday School has been the backbone for everything the church does.
"The first 15 years I was here, that's what we focused on, but our ministries have become broader the last 10 years," he concluded.