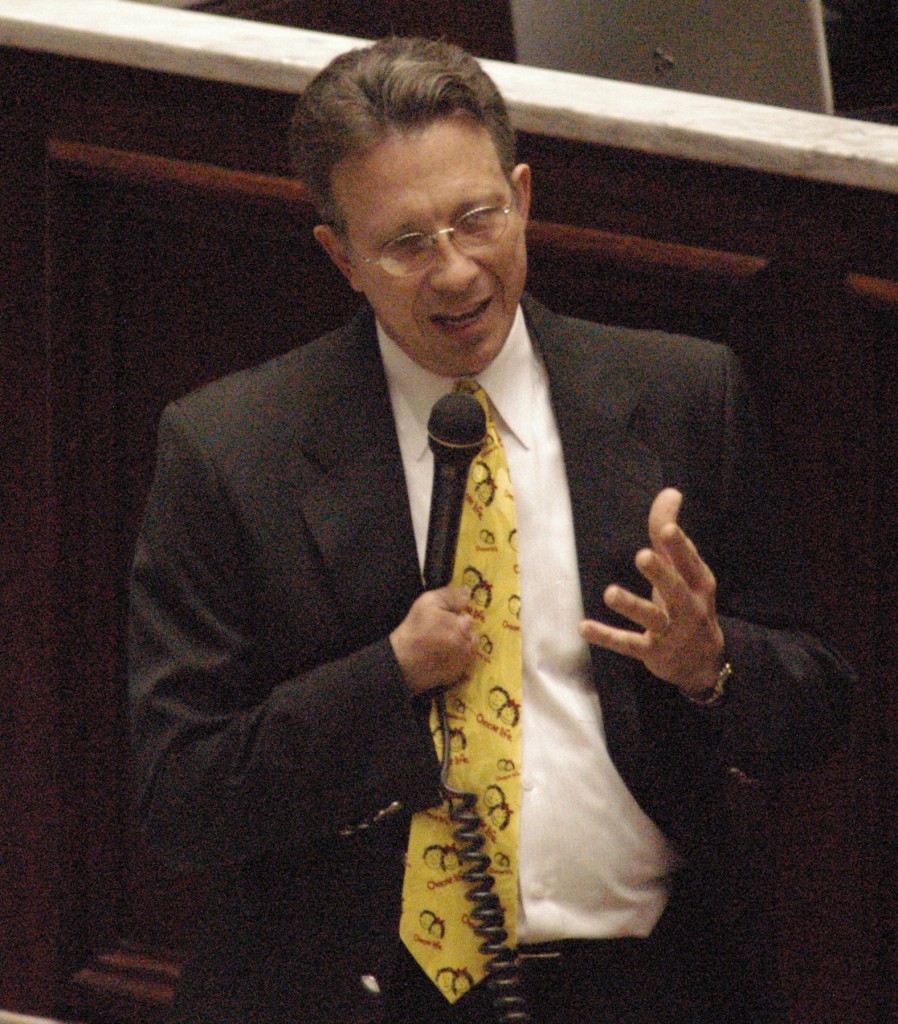 The Oklahoma Senate narrowly voted May 9 not to override Gov. Brad Henry's veto of a measure which was intended to end taxpayer funding of abortions across the state. Senate Bill 417 was designed to restrict the performance of abortions at state facilities or by state employees.
The vote was 31 yea and 16 nay, missing the required two-thirds majority by a single vote for a second time. It takes approval of both the Senate and House to override the governor's veto, but the attempt to do so must begin in the Senate because the legislation originated there.
Senators voted 31-17 April 25 in an initial attempt to override Henry's April 18 veto. The swing vote then was cast by Sen. Charlie Laster (D-Shawnee), who previously had voted for the measure on three occasions.
The bill's sponsor, Sen. James Williamson (R-Tulsa), again urged his counterparts May 9 to override the governor's veto. In doing so, Williamson quoted the plea made by Moses to the Israelites in Deut. 30:19: "I call Heaven and Earth to record this day against you, that I have set before you life and death, blessing and cursing: therefore, choose life, that both thou and thy seed may live." (KJV)
Citing another Senator's recent reference to the Bible, Williamson said, "Although I read it every day, I've never really used the Bible on the Senate floor, but there is one passage that has always been near and dear to my heart. And that's Deuteronomy 30:19. In it, Moses is trying to talk to the children of Israel, and he talks to them like children because that's what they acted like most of the time.
"He said you have two options before you; life and blessing or death and a curse, so choose life. Please vote to override this veto".
Prior to the vote, Williamson said he knew of four Senators, "who are struggling with this issue. And I have repeatedly asked God what words to use to change the mind for the four that I know are struggling. There are four who have a background of pro life votes that I can't understand why they won't support this bill."
Baptist General Convention of Oklahoma Executive Director-Treasurer Anthony Jordan said, "I could not be more disappointed that the vote to override the governor's veto of SB-714 has failed to this point. The rationale for the governor's veto and Sen. Laster's change of position is built on sinking sand. The bill does not prevent an underprivileged woman from getting an abortion due to rape or incest. There are abortion mills in Oklahoma, and Medicaid still provides for abortions in cases where the mother's life is in danger or rape or incest has occurred.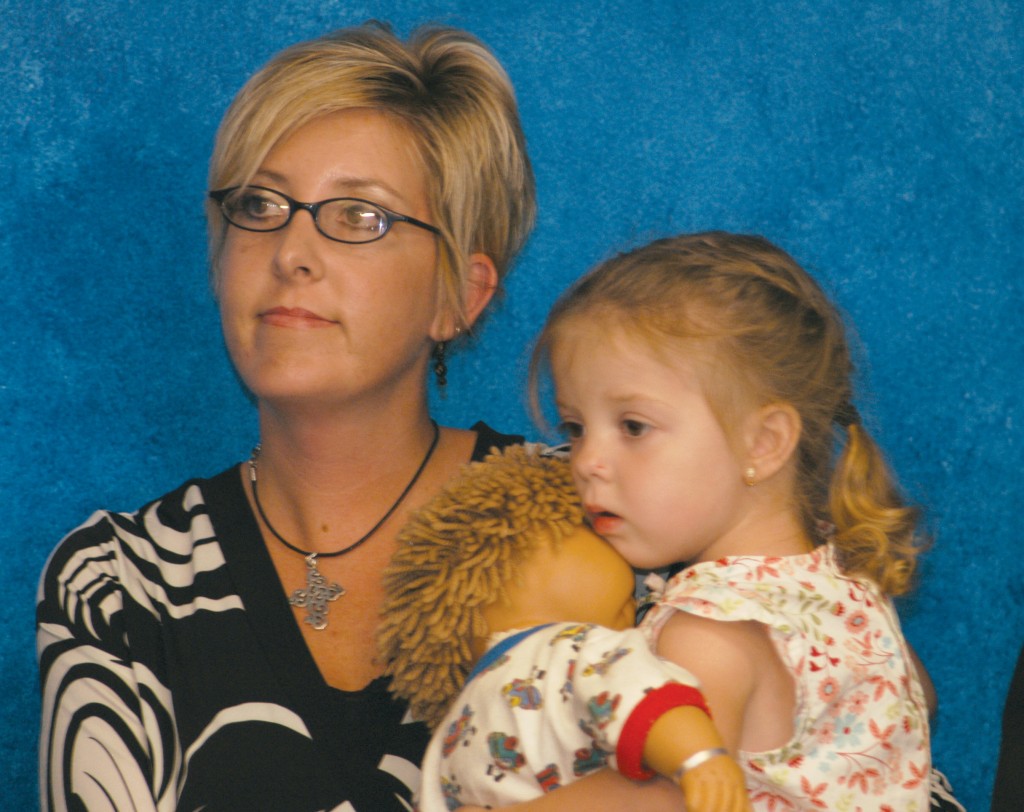 "Reports indicate that the incidence of pregnancy due to rape or incest is extremely low. I am dumfounded that a civil society would uphold the right to destroy human life just because it is not perfect. The end result of the veto and our inablilty to override it means more unborn children will die and we, the txapayers, will be required to pay the bill.
"Our fight for the unborn is not based on convenience, societal norms or political advancement. We are engaged in this political battle because it is a matter of conviction. We believe every unborn child has the right to life. We will continue to seek to override the veto and protect the unborn. We will not go away; every unborn child has the right to life.
"I am very proud and thankful for the directors of missions, pastors and church members who flooded the senators with their calls and e-mails. God does not call us to win, but He does call us to stand against the darkness. Oklahoma Baptists have done just that, and will continue to do so."
Jordan had joined Williamson and Bishop Edward J. Slattery of the Catholic Diocese of Tulsa at a news conference at the State Capitol on May 8 to voice their support of the veto override. Also speaking was Summer Horn, of Fort Cobb, who was advised by University of Oklahoma specialists to abort her unborn child more than three years ago because initial tests had indicated the child could have several defects. However, the only medical problem the child had was omphalocele, a rare condition in which an internal organ protrudes into the umbilical cord, which can be corrected through surgery.
"When I was about three-and-a-half months along, I went and had an ultrasound and they gave me a very grim picture of how she would be born," Horn said. "In addition to her liver protruding into the umbilical cord, they told us all that goes along with other mental and physical problems.
"They told us she probably wouldn't make it to birth, and if she did, she would have a very hard life after that. I would like to say it was an easy decision for me. I went to my doctor, and he encouraged me to abort, bottom line. But he sent me to a specialist and the specialist basically said 'we can abort.' I sat there and thought, what else?; What are my options?
"So we did an amniocynthesis. That was a big deal to me; they stuck the needle in to draw the amniotic fluid and she reached up for the needle. They were doing an ultrasound at the same time, and I could see her. She sensed that there was something foreign in there.
"That was amazing. I could see this little life that had already formed and already knew when something foreign was in her territory."
"I prayed about it and decided against having an abortion," continued Horn, who is the niece of Sen. Ron Justice,. "But, the frightening part is, based on their advice, I considered it. That would have been incredibly tragic, because while my daughter did require surgery, the procedure was successful. She is perfect."
As she spoke, Horn's daughter, Tristyn, who will be three years old next month, bashfully leaned against a wall, clutching a doll.
Turning to look at her daughter, Horn smiled, "She's perfectly fine; perfectly normal."
Williamson said Horn's story is similar to those from other Oklahoma women.
"I've heard from so many parents who have told me about being pressured to abort their children, and in some of those cases, the tests were wrong," he said. "If they had listened, they would have aborted perfectly healthy babies. Even babies who may not be perfect have value and are loved by their parents. The state should not be in the business of taking those lives."
Williamson has vowed to continue bringing up the legislation until he is successful in an override of the veto.