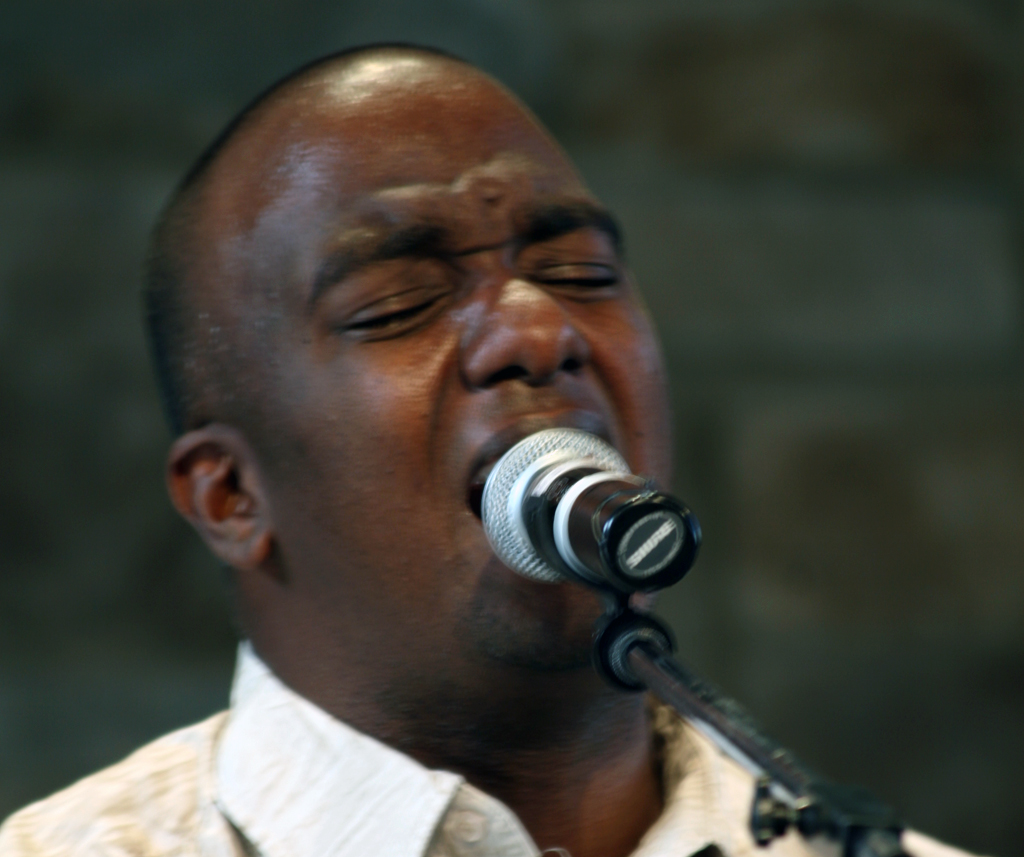 As a cool gentle breeze rustled leaves atop the trees of the Arbuckle Mountains, men from across Oklahoma made their way to the ninth annual men's retreat at Falls Creek. The smell of barbeque brisket, prepared by seasoned cooks for the Oklahoma Disaster Relief Team, welcomed them as they joined more than 1,300 men for the opening session in the amphitheater.
An energetic praise and worship band, lead by Alan Johnson, set the tone for the evening's activities. It was clear the men were expecting the next 24 hours to be filled with inspiration and challenge. They would not leave disappointed. The camaraderie was thick. These men were prepared to become the men God wanted them to be.
Sam Porter, BGCO partnership and volunteer mission specialist, initiated the engagement by challenging the men to become partners in the cause of Christ. "As Christians we have the best partner any man could want," Porter said. "Someday in Heaven we will look our partner, Jesus, in the face knowing we have won. The question is how many partners will we take with us?"
Lieutenant Colonel Steven Russell led men in battle during the war in Iraq. He was the commander in charge of the hunt and capture of Saddam Hussein. Not an eye batted as he shared stories from the frontlines of the war. Drawing leadership insights from the advice Jethro gave Moses, Russell outlined key qualifications for biblical leadership. Fear God, learn from the word, apply knowledge and remain faithful to God's mission. "God doesn't call us to be successful. God calls us to be faithful to our mission," Russell explained," Those you lead will forget the medals you've earned but they will always remember your character and who you were as a man."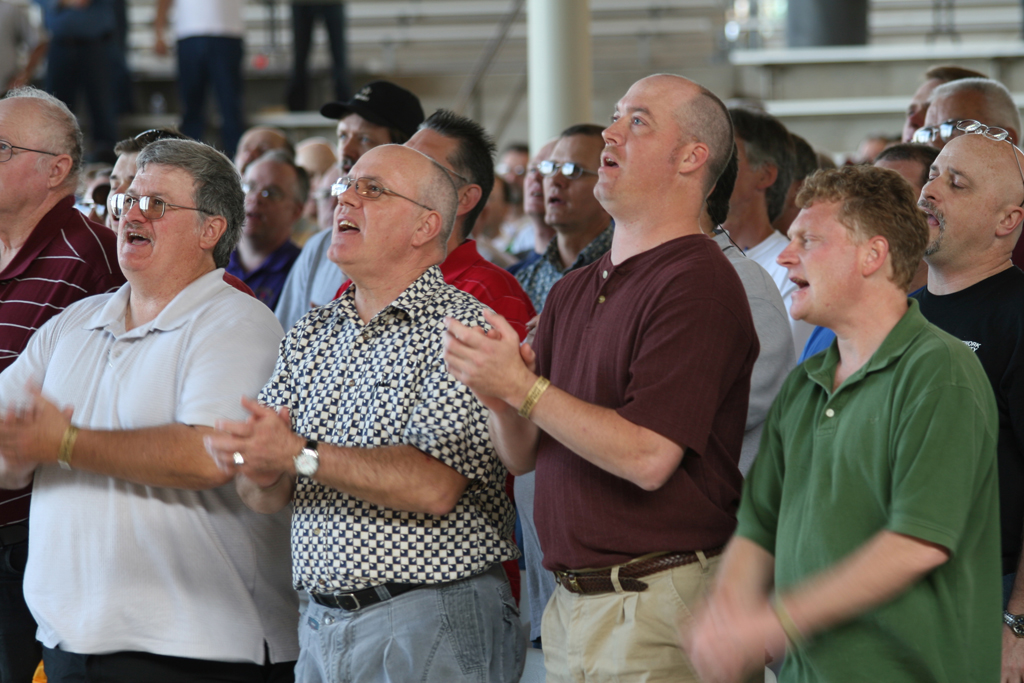 Former NFL quarterback and the current stuttering associate pastor of Prestonwood Church in Dallas, Neal Jeffrey, made it clear that his handicap was not a thorn but a gift. "Anything that helps me realize I need Jesus is a gift not a thorn. In my weakness, God's strength is manifest," Jeffery proclaimed. The question is not whether you will get knocked down; the question is whether or not you will get back up. The Christian life is a series of new beginnings. We don't need to discover how great we are. No, we need to discover how great God is."
The power of the written word and spoken blessing were the key points made by author and Emmy award winning producer Greg Vaughn. After the death of his father, Vaughn discovered the only thing he had that connected him with his father was a rusty old tackle box. The emptiness of that experience motivated him to write letters to each of his children expressing his love and appreciation for each of them. In the end Vaughn wrote, Letters from Dad, a best selling book designed to assist men in writing letters to those they love. Vaughn encourages every man to write at least four types of letters; one for his wife, one for each of his children, a blessing letter for each of his parents and a final letter on life. "These letters will unlock your heart and will serve as a compass for those you love," Vaughn explained. "Wills and trusts and stuff will rust. Your final letter on life will serve as your final charge for a life well lived."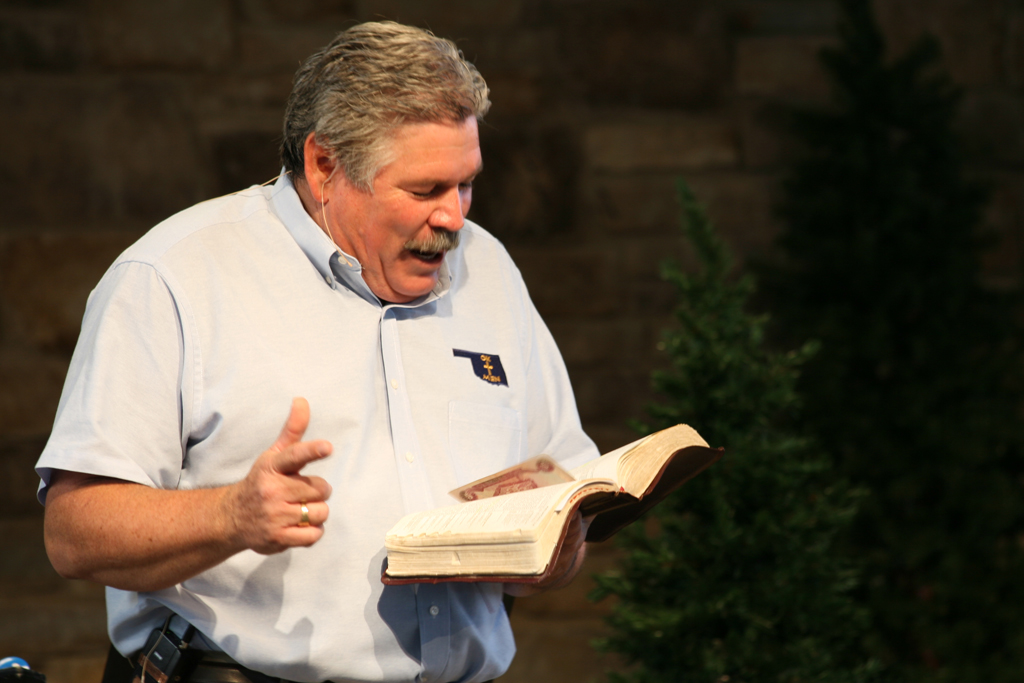 Becoming sons of thunder was the challenge presented by Paul Freed, author of Mighty Men of God and former executive vice president of Promise Keepers. "We are called to be fishers of men. It is time we live out our calling," Freed said. "Our time is now. We are called to take a stand in this culture as sons of thunder!" Following his message, Freed was joined at the alter by hundreds of men who agreed to become mighty men of God.
The final session began with a sobering but powerful video presentation on the rise of radical Islam throughout the world. Dead silence fell across the auditorium as Tony Emamghoraishi, a former Muslim and a current Iranian Baptist church pastor, approached the platform. The reality and seriousness regarding the current state of affairs throughout the world had gripped the audience. Emamghoraishi began with a reading from Matthew 28:18-20. "Many of you will recall this passage as the great commission. May I remind you that all nations includes Muslims," he said. "Despite our fears and prejudice, we must reach out to the Muslim community. Most Muslims are just as afraid of radical Islam as you. After the bombing of the twin towers, Muslims know you don't see them the same anymore. Despite what has happened, we must build relationships with Muslims. It is the only way we will ever be in a position to win them to the Lord." Emamghoraishi's final comments were met with a standing ovation.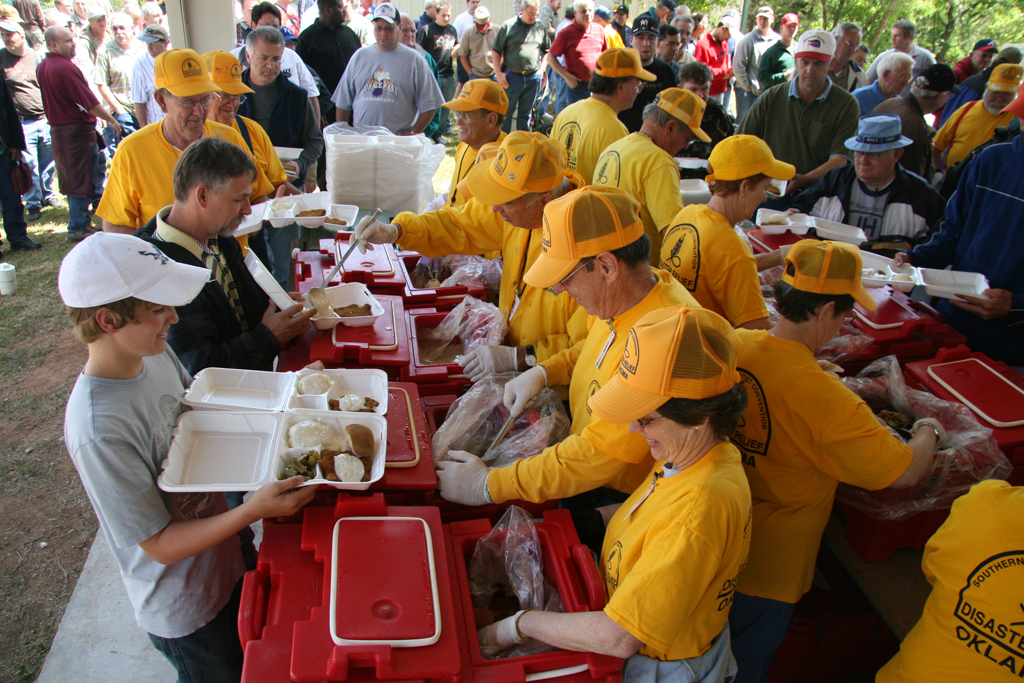 In the end, the more than 1,300 men left the mountain as quietly as they had come. These were life-changing experiences they would not soon forget. They had been challenged and inspired. They were now well on their way to becoming the men they knew God wanted them to become.