PONCA CITY—For the third consecutive year, Great Day of Service was observed in Ponca City, but this year, the number of volunteers grew extensively. On Sun., April 6, approximately 1,200 church members representing 11 area churches worked together to have an impact on neighborhoods, an elementary school and a pregnancy center doing clean-up duties, yard work and minor repairs.
"It was phenomenal. People were out doing the work," said Andy Taylor, pastor of Ponca City, First. His church started this service experience in 2012 with more than 300 volunteers. Last year, seven churches joined with about 900 serving the Ponca City area.
"One thing I loved about it was seeing young adults with their children alongside senior adults to accomplish the same goal at any given worksite," said Taylor, as Ponca City, First reported to have 40 teams of workers who served at 45 homes. "It was a great cross-generational activity, being out in the community and serving the Lord together."
A large rally and lunch was provided for the volunteers after their morning of labor. Taylor said more than 1,000 hot dogs were served, and music ministers from the different churches led a time of worship.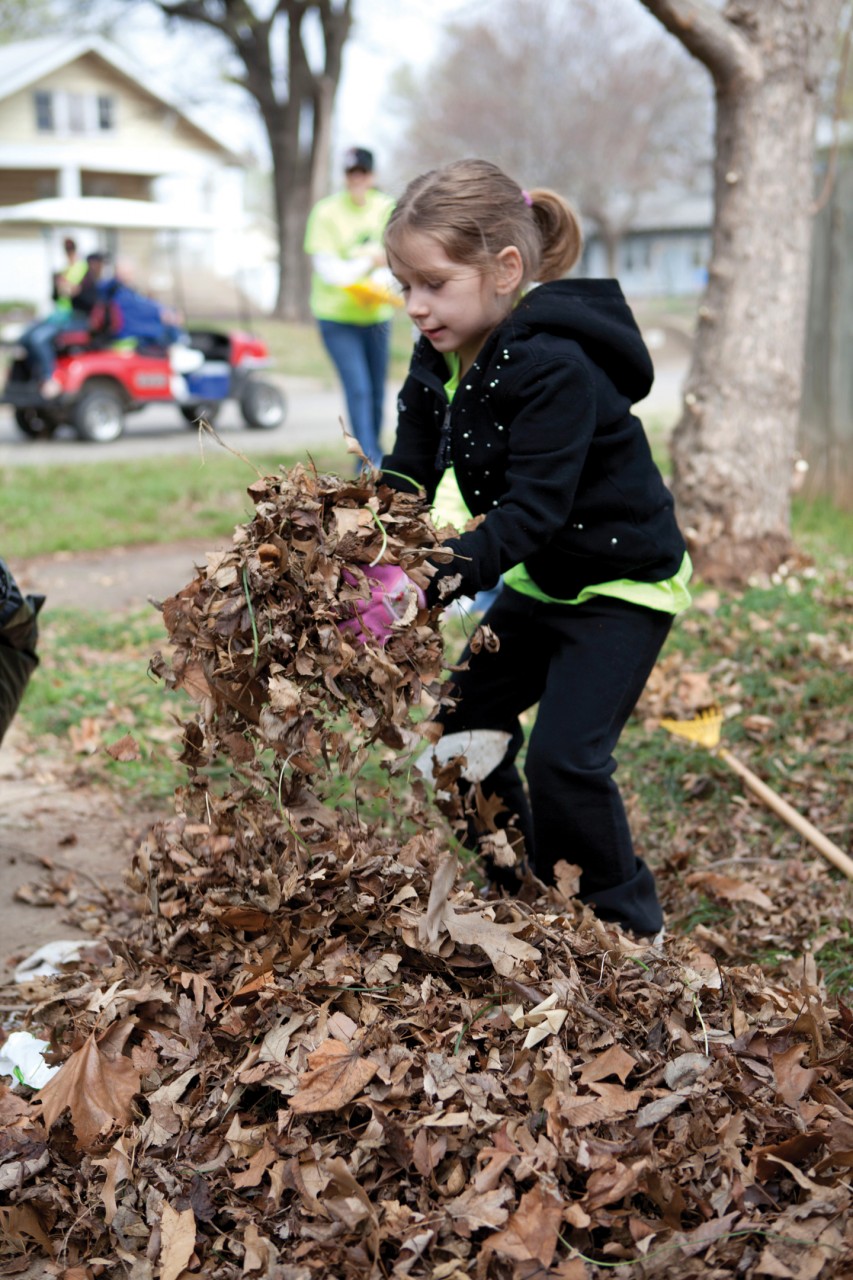 "What we found is a lot of the people whose homes we worked on, we invited them to have lunch with us, and there were several who showed up," said Taylor. "There were opportunities of sharing the Gospel."
Donnie Hazelwood, pastor of Ponca City, Longwood, said his church helped 21 homes, and considered this an "entry point" for his church to build relationships. "The sense of cooperation was great." he said, about the other churches joining together to serve.
Ponca City officials also appreciated the work of the churches Great Day of Service (GDS). "The annual GDS has a huge impact on the overall appearance of our City," said Chris Henderson, development services director for Ponca City. "It would take our code enforcement staff six months to do what the GDS volunteers did in only three hours."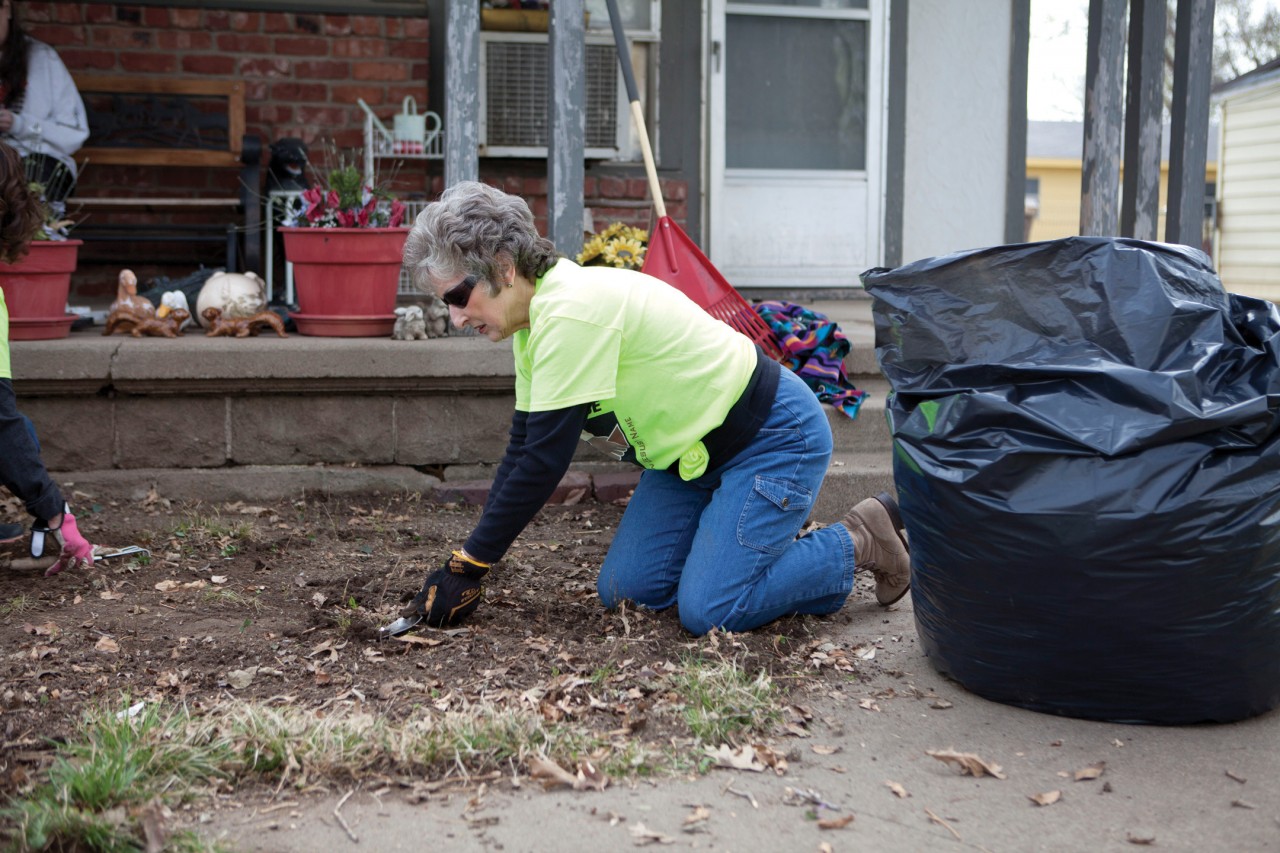 Larry Nigh, pastor of Ponca City, Northeast, said his church had 325 members working on 31 homes in the southwest part of the city. He said the day was "a huge success" as many reported sharing the Gospel and many hearts and lives were touched through the love of Jesus.
"At our pre-service morning worship rally, I challenged our members to go out and 'Minister the Jesus Way,' based on Matt. 9:35-38," said Nigh.
All three pastors—Hazelwood, Nigh and Taylor—emphasized Great Day of Service was not to be only about community service but allow for a greater impact to occur among Ponca City people as the churches served.
"This is more than just working in yards," said Taylor. "This is about Jesus and being a servant to people. This is about training each other to serve like Jesus would serve. We want to change some people's minds of what they think about church and what they think about people of faith."