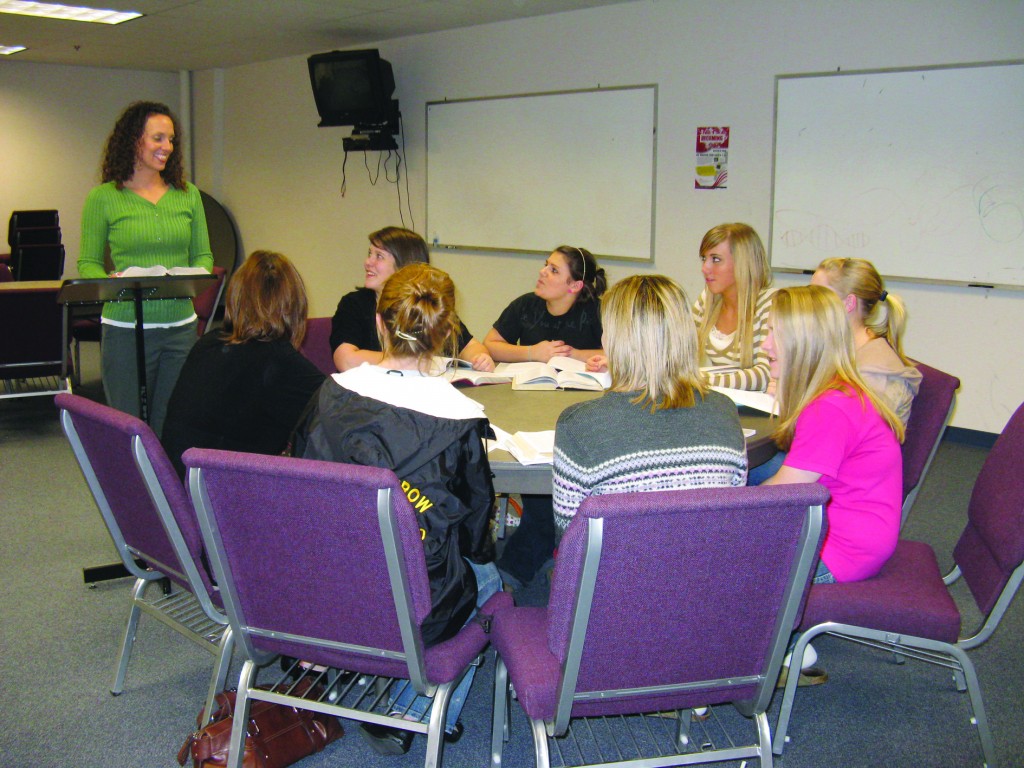 When Jennifer Johnson was 17, God called her into ministry.
"I knew the Lord had called me to full-time ministry, but I struggled with what it was, especially during my time at Oklahoma Baptist University," said Johnson, who grew up in a non-denominational church in Oklahoma City.
When Johnson met her future husband, Richard, at OBU, she decided, since he was going to be a youth director, marrying him must be her ministry.
After the couple was married and completed seminary, they served churches in Philadelphia, Miss. and Atlanta, Ga., before being called to Broken Arrow, Arrow Heights seven years ago.
By this time, the Johnsons had three daughters, and Jennifer was a stay-at-home mom.
As she continued to work more and more with her husband in the youth area, she said she knew there was something more she was supposed to do, but having three girls at home limited what she could do.
One weekend, she participated in a purity conference for teenage girls called "The Bride Wore White."
"The whole weekend was about purity, and I was burdened for those girls wondering if we covered what we needed to for them," recalled Johnson. "That night, God gave me the idea for a book."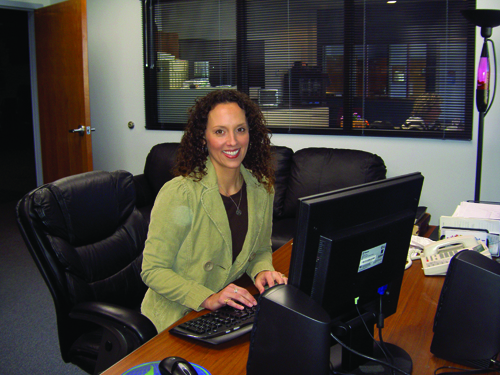 Johnson said although she was given a vision of how to teach girls, she didn't know what direction it would take.
"I didn't have a title, and I had never written or published anything," she said. "I had, however, learned a lot being a facilitator for Beth Moore's Bible studies at my church."
By this time, her girls were in school, so she wanted to step into ministry.
"I didn't know if I was supposed to stay home and write or get a job," she said. She has a degree in physical education, so she said she knew she could get a job in that area.
In October 2005, she attened a writers' conference at Glorieta Conference Center in New Mexico. She had written a proposal for a book, which she took with her to the conference.
"I figured I was either going to love it or it was going to be a closed door," she said. "But I loved it. I ate it up."
While there, she talked with a couple of publishers who liked her proposal, but wanted her to write more. After a year of communication with the publisher, Johnson's Bible study for high school and college age girls, Royal by Blood, rolled off the presses in January.
The six-week study teaches girls who God has created them to be and how to practically live as an heir to His royal kingdom.
"It shows them how a daughter of the King relates to Him, relates to her family, to her friends, even to herself," Johnson said.
Each weekly lesson is divided into five days of study. The first week centers on the subject of "your royalty in Christ and our call to be His servant."
The remaining five weeks are from 1 Timothy 4:12, and include the subjects of gracious speech, living life with a right perspective, abounding in love, an increased faith and being pure.
"I want it to be a foundational book," said Johnson, who hopes to lead the Bible study and speak on college campuses. "I see it as a ministry to girls and their needs."
She is currently working on a second Bible study on "restoring your identity in Christ."
"It focues on the Prodigal Son," she revealed. "How do you go off and come back and live with your brother and father?"
Johnson emphasized that her heart is with teenagers.
"I want to get them before womanhood," she said.
More information on the book may be obtained at www.randallhouse.com.