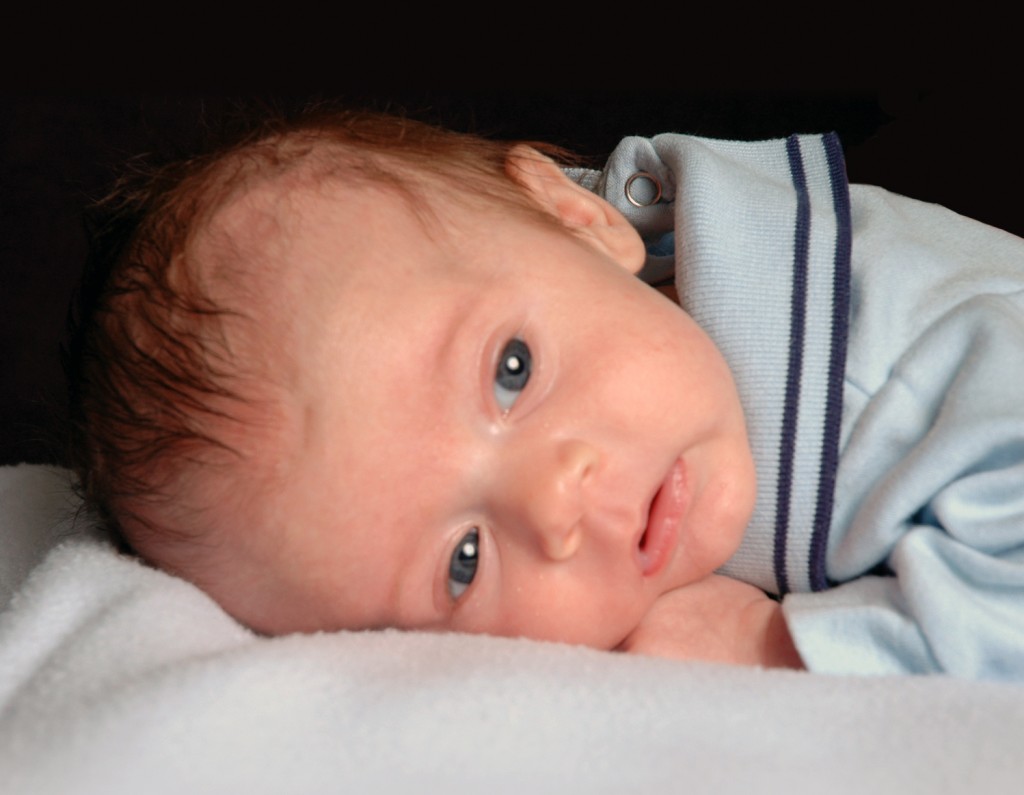 Two hundred young hearts which may not have had the chance at life are beating as the new year begins, thanks to the dedicated efforts of the staff and volunteers of Hope Pregnancy Centers (HPC), ministries of Oklahoma Baptist Homes for Children (OBHC).
HPC State Director Candy Hines said the three HPC sites had seen a combined 3,158 clients through the end of November this year. Of those, 384 underwent a free ultrasound, and approximately 200 babies were born as a result.
The newest Hope Pregnancy Center in a temporary facility at 8320 S. Pennsylvania Ave. in Oklahoma City has seen 30 clients since it opened Nov. 13. A new 3,500-square-foot building is planned for the location, with a ground breaking ceremony expected early this month and completion of construction by Summer. The new building is a gift from a friend of OBHC. Hines serves as director, while Gayla White is the administrative assistant; they may be contacted at 405/688-8700.
Hines said at the center's opening, "As we open our doors for the first time at this location, partners have met to pray and dedicate this new center to the Lord and thank Him for all He is going to do here. We have been blessed already by donors dropping by with clothing, baby items and encouragement. We look forward to serving south Oklahoma City as the Lord would lead."
"The Center is staffed by volunteers who are trained to offer direction and support for women of all ages who are facing an unplanned pregnancy," Hines said. "The desire of the staff is to encourage, to affirm dignity and self-worth and to suggest positive alternatives for individual situations and needs. Every case is handled with strict confidentiality in a non-judgmental, non-discriminatory manner."
Hines said volunteers at the three HPC sites had donated 7,038 hours of service through the end of November.
Staff and volunteers provide information about fetal development education on abortion procedures and Post-Abortion Syndrome, medical referrals and maternity homes.
"Through our videos and brochures, we provide men and women with the education they need to make better choices for their lives," she commented. "All of our brochures and videos are Christian-based.
"Our medical clinic offers free limited ultrasounds for women who are abortion-minded. The service has proven valuable across America in saving the lives of unborn babies. It provides the opportunity for that mother to actually see that living child for the first time.
"Our HOPE is that as each individual comes into a Pregnancy Center, he or she finds Christ's love."
The Hope Pregnancy Center also has a referral network to offer resource options within the community, including adoption, legal aid, government assistance, professional counsel, medical care, food, maternity homes, churches.
"We provide free pregnancy tests and information on fetal development, abortion education, post-abortion syndrome, medical referrals, adoption, community resources, parenting, abstinence, sexually transmitted diseases, Christian growth and maternity," said Hines, adding that an Earn While You Learn program is popular with those clients who decide to go ahead and give birth.
"If a girl is (found to be) pregnant, she comes back every two weeks and goes through an educational process of learning about how to take care of herself, how to plan on the baby coming, what a normal delivery is, etc.," Hines said. "Every time she comes, she earns "Mommy Money, and we have a boutique in which she can spend the 'Mommy Money' she has earned on maternity and baby clothes."
The new south location will not offer ultrasounds until the new building is finished. Until then, referrals for ultrasounds are being made to the north Oklahoma City location at 10327 N. May Ave. (405/755-5433). The third HPC site is at 13012 E. 21st. St. in Tulsa (918/622-3325).