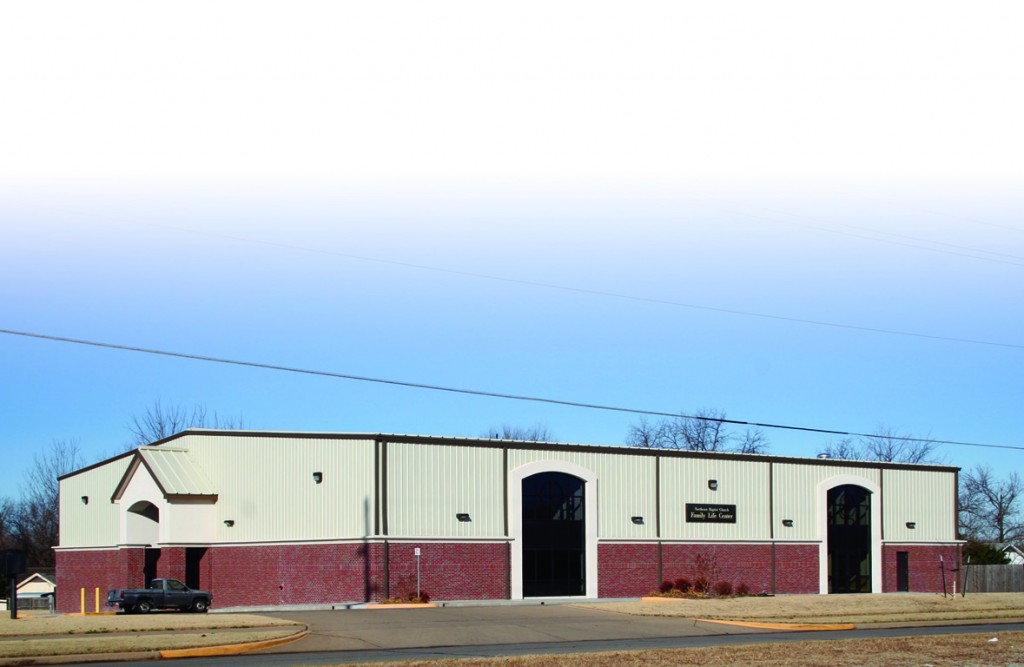 Larry Nigh is a strong Southern Baptist and a faithful supporter of the Cooperative Program.
And his commitment to missions giving filters down to his members at Ponca City, Northeast.
"As we've remained faithful to our level of giving, God has continued to bless, even in times of economic turndown," said Nigh.
Nigh said when he came to the church 24 years ago, the congregation was giving about 8 percent to the Cooperative Program.
"We kept plodding forward, increasing a half percent here and there until we got up to 16 percent, our present level of giving," he said. "We felt this was a high mark for us, and other than on one occasion, we've never looked back."
That one occasion occurred a few years ago when some young couples in the church, who didn't have an understanding of the Cooperative Program, wanted the church to cut back on its giving.
"We were having some budget constraints at the time, and these young couples were pushing to cut our CP giving to around 10 percent," Nigh recalled. "But I preached on stewardship, the importance of the CP and our history as Southern Baptists. We talked about it and prayed about it, and when it came to the floor of the business meeting, it was soundly defeated."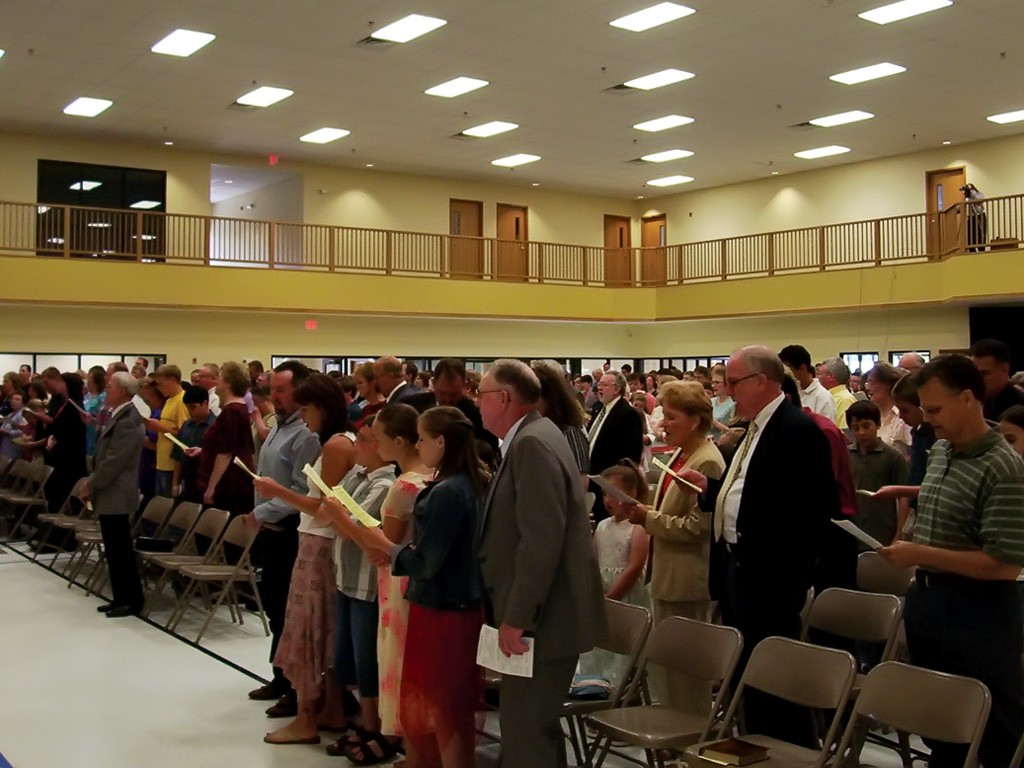 Nigh said the church felt cutting the CP would be a last resort, and hopefully it would never get to that point.
"At the time, the monies were pretty tight, but we didn't cut back, we stayed the course and the Lord continued to bless," said Nigh. "The good thing is those younger folks got educated on what the CP is all about. God proved our faithfulness by helping us meet all our needs."
In 1996, in the midst of the downsizing of the Conoco refinery, Ponca City's largest employer, the church voted to build a $2.5 million auditorium.
"There was a possibility we were going to lose our refinery, but we pressed forward and decided to build in spite of the economics around us," Nigh said.
Then four years ago, when Conoco and Phillips merged and Phillips took about one-half of the employees from Ponca City to Bartlesville and sent others to Houston, the church decided to build a Family Life Center.
"People told us we were crazy to venture out and build a multi-million-dollar building with this kind of downturn," related Nigh.
But even with people leaving Ponca City and the average Sunday School attendance dropping from 420 to 370, the church moved forward with its plans.
"All the steel prices increased in the middle of the project, but we got our steel in front of that," said Nigh. "We were able to build the building for $1.5 million. We had a 16-year note, and I encouraged our people to be debt free in six years."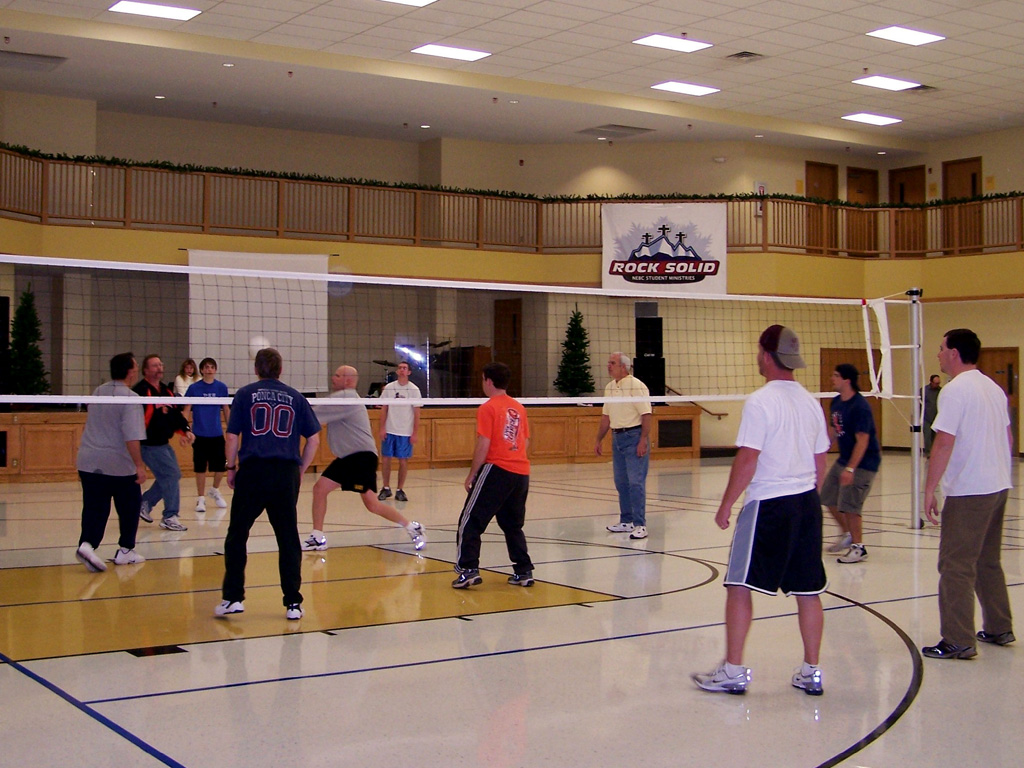 Nigh said he challenged the church to do a one-day fund-raiser every other year.
"We did one the day we moved into the building," he said. "We had 600 people who worshipped on the gymnasium floor, and we raised $245,000 that day."
Two years later, the congregation had another fund-raiser, and this year, the fourth year of the program, the church was able to pay off the loan and be debt-free two years earlier than the six-year challenge.
"I've told our church over and over it's just another classic example of how God provides as long as we are faithful to Him," Nigh said. "Not only has God met our needs, but we also experienced our first million-dollar budget last year and are ahead of budget through the course of this year."
In addition to paying off the Family Life Center and maintaining the 16 percent CP giving level, the church remains the highest in Northeastern Association in mission giving and gave more than $15,000 to the Lottie Moon Christmas Offering, more than $10,000 to the Annie Armstrong Easter Offering and about $8,000 to the Edna McMillan State Missions Offering.
The church is also involved in missions in Mexico, having taken 16 trips there since 1999.
"We are building a church outside Oaxaca, Mexico," said Nigh. "Besides building church buildings, we do evangelistic projects, show the Jesus film, do carnivals and children's projects, as well as providing medical teams."
Nigh reiterated that as they give faithfully to the Lord, they can do other ministries as well.
"Now that we are debt-free, we have money to do other improvements around the church, and we have put $50,000 into a missions fund, which opens the door for greater work in missions," he said.
Nigh said he doesn't have to preach a CP sermon on an annual basis and no Sunday is set aside for CP.
"Our people know the importance of the Cooperative Program through the years," he said. "We do show the convention's CP video clips on Sunday mornings, use mission inserts in bulletins and have literature available throughout the building, but it's inbred in the church, and we do it by example."
Nigh's philosophy of giving is that it honors God.
"I feel the church needs to do as the individual Christian does, making the tithe our beginning point of how we give back to God," he said. "We ask our people in the pew to give, and we in turn want to honor God with our church giving. We feel if we do that, we help Kingdom causes, help reach people for Christ, honor His Name, and as a result, our church is blessed."