Above: IMB President Paul Chitwood and missionaries pray with Ukrainian Baptist pastor and church planter Anatoliy Shmilikhovskyy after a meeting discussing strategies for getting quick and effective aid from Southern Baptists to Ukrainian refugees and internally displaced peoples. IMB Photo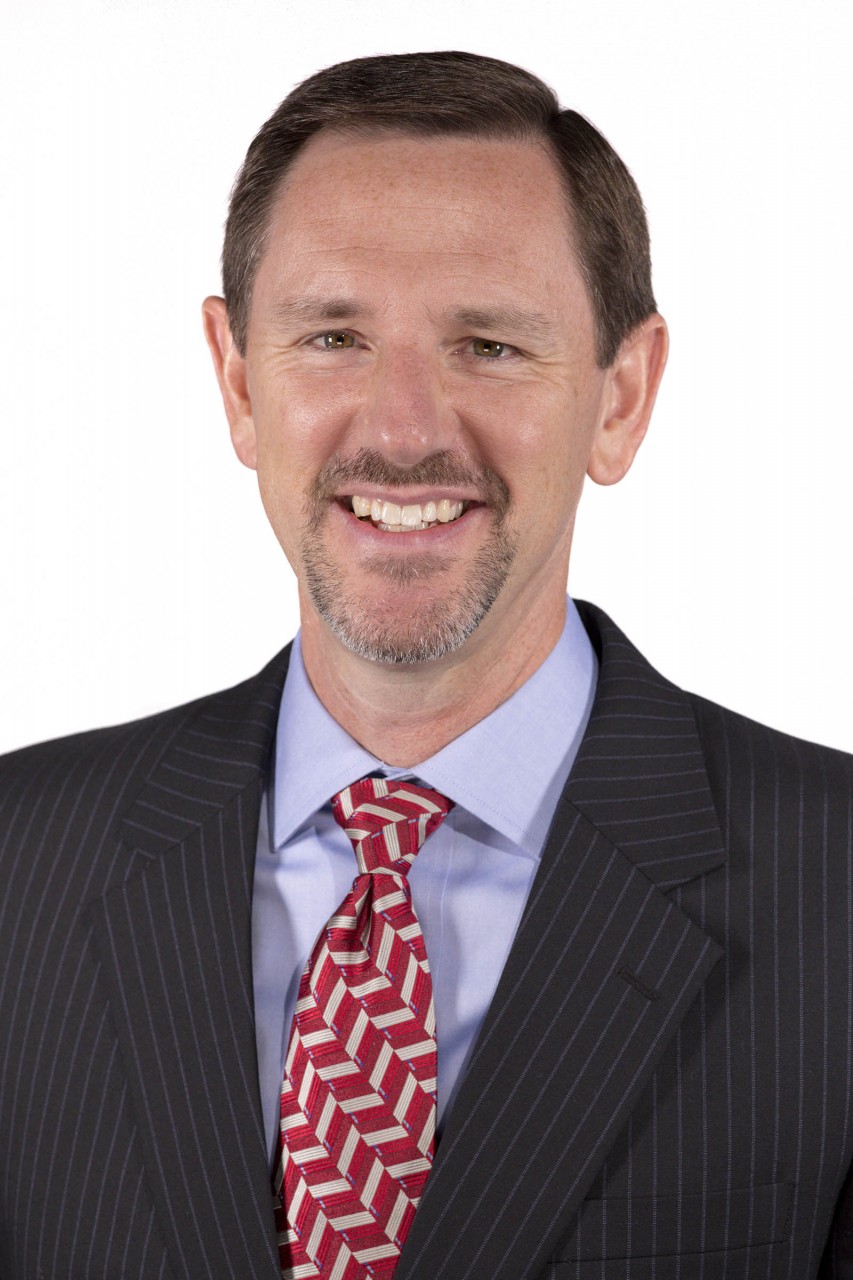 "Will you make the first and most expensive Christmas gift this year a gift to our Global Missions Offering?" Sitting in the sanctuary of Winston Salem, N.C., Calvary, on the first Sunday of December, I heard Pastor Will Toburen ask that question of his congregation.
Why does generous giving to support missionaries matter? Reality for every human being is this: No matter where they are, who they are, where they have been or where they are going, who they know, what they do, whether or not they have an education, whether they can or cannot see, can or cannot hear, can or cannot walk, live in plenty or poverty, enjoy peace or endure war, whether they are free or imprisoned, sober or addicted, short or tall, eastern or western, tribal or urban, Asian, European, African, or Middle Eastern, it is appointed unto every human being, once to die, but after this the judgment.
The author of Hebrews states this clearly: "And just as it is appointed for man to die once, and after that comes judgment" (9:27). John's vision, recorded in Revelation 20, reveals the consequences of that judgment: "If anyone's name was not found written in the book of life, he was thrown into the lake of fire" (v15). Because all have sinned, no one who is apart from Christ is able to escape God's judgment, nor the eternal consequences of their sin.
This is the world's greatest problem.
The solution to that problem, determined before the foundations of the world were set in place, begins at Golgotha, where the Son of God was lifted up on the cross and died. The solution is completed at a garden tomb where the One who died is raised, crushing the head of the ancient serpent, casting him into the lake of fire, and declaring victory over death, hell, and the grave.
God's solution to the world's greatest problem, the problem of lostness, is the gospel. It is the true story of Jesus' death and resurrection and the good news that any who have faith in Jesus and what He did, who repent, and confess Him as Lord, are saved from God's judgment.
The Church remains on earth for the purpose of sharing this solution. The Church remains on earth because more than 7,000 people groups remain unreached with the gospel and 3,000 of those unreached people groups have yet to be engaged with the gospel. The Church remains on earth because 157,690 people die lost every day.
The International Mission Board, created by Southern Baptist churches, exists because Southern Baptists know the solution to the world's greatest problem and we have determined, together, to go to the very ends of the earth and share the good news. For more than 177 years, Southern Baptists have been sending beautiful feet to preach the good news to the nations. The primary channel for supporting Southern Baptists' sent ones is through the Lottie Moon Christmas Offering® for International Missions. In fact, every penny given through the Lottie offering is used overseas to support missionaries and their work.
Will you join with my family and Southern Baptists across the country to support your IMB missionaries by making your first and most expensive Christmas gift this year a gift to the Lottie Moon Christmas Offering for International Missions?
The Lottie Moon Christmas Offering® is a registered trademark of Woman's Missionary Union.