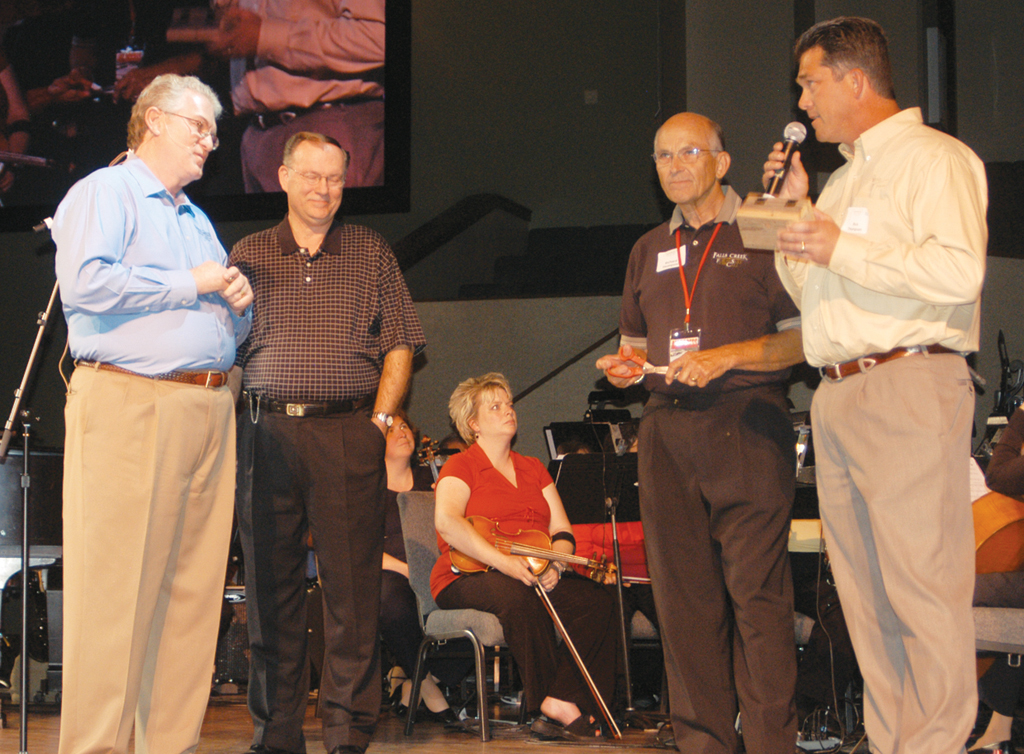 Last summer at Falls Creek, it was so hot, the evening worship services were set back an hour hoping for slightly cooler temperatures. That, however, won't be a problem this year as students begin eight weeks of camp June 4.
This is the first year for the summer student encampment worship sessions to be held in the new air-conditioned enclosed Tabernacle. Evening services will still begin at 8 p.m.
The schedule calls for a 10 a.m. morning Tabernacle Experience for high school students in the new facility, while middle school students will meet at the same time in the Amphitheater. In-cabin Bible study will take place at 11: 30 a.m., and, as always, the afternoons will be free for recreation. Cabin devotionals will take place after the evening worship services.
Speakers for the evening worship experiences will be Shane Hall, June 4-8; Tony Nolan, June 11-15 and June 18-22; Derrick Campbell, June 25-29; Johnny Derouen, July 2-6; Mike Keahbone, July 9-13; Jon Randles, July 16-20, and David Platt, July 23-27. Praise and worship leaders will be Joel Engle and April Clay, June 4-8 and June 11-15; J.T. Murrell and Clay, June 18-22; Jeff Johnson and Clay, June 25-29; Justin Cofield and Maridia, July 2-6; The Swift and Maridia, July 9-13; Jason Elam and Maridia, July 16-20, and Jami Smith and Maridia, July 23-27.
During the morning Amphitheater/Tabernacle Experience, BGCO student leaders Marcus Crawford, Andy Harrison, James Lankford and Cris Lowery, along with the praise and worship teams, will challenge students to understand more about their relationship with Christ and how to share that relationship with someone else.
Recreation activities will include basketball, challenges/ropes course, disc golf, fishing, 5Krun, horseshoes, skate park, softball, volleyball and swimming.