BGCO board to vote Dec. 11 on nomination
On Dec. 11, board members of the Baptist General Convention of Oklahoma (BGCO) will gather at the Baptist Building in Oklahoma City to consider a recommendation to make Hance Dilbeck the next BGCO executive director-treasurer.
The nomination of Dilbeck, who serves as pastor of Oklahoma City, Quail Springs, comes from the BGCO Board of Directors' Executive Director-Treasurer Search Committee. After current BGCO Executive Director-Treasurer Anthony Jordan's retirement announcement in September, the committee was formed and a search began.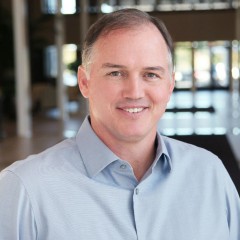 Committee chairman Nick Garland, senior pastor of Broken Arrow, First, said, "The responsibility that was placed on the seven board members to find the man to lead us as our next Executive Director-Treasurer pressed each of us into Christ Jesus for His guidance in this process. Because of His working in us, there was an openness in our discussions and a unity in our decisions. The search team can say wholeheartedly and unanimously that we recommend Dr. Hance Dilbeck to be the new Executive Director-Treasurer of the BGCO."
BGCO President Joe Ligon, pastor of Marlow, First, called the special Dec. 11 board meeting to vote on the nomination of Dilbeck, who would succeed Jordan upon his retirement in 2018. Dilbeck would be the ninth executive director elected in the state convention's history.
Dilbeck has served as senior pastor at Quail Springs since 2003. He has served in a number of leadership roles in Southern Baptist life, including as BGCO President and terms of service as Chairman of the Board for various SBC and BGCO-affiliated entities, including the International Mission Board, Oklahoma Baptist University (OBU) and Southwestern Seminary.
Dilbeck is a native of Pawhuska. He holds a Bachelor of Arts in Religion from OBU, a Master of Divinity and Doctor of Ministry degrees from Southwestern Seminary. He and his wife Julie have three grown sons, each of whom is married, and three grandchildren.
Look for additional coverage of the Dilbeck nomination in an upcoming edition of the Baptist Messenger.