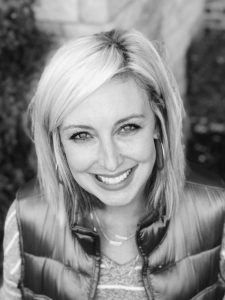 EDITOR'S NOTE: The following article is a weekly excerpt of the 2020 Cooperative Program Prayer Guide for Oklahoma Baptists. For more information, please visit www.oklahomabaptists.org/cp.
For 20 years Amy Petersen was a pastor's wife. Now the Oklahoma native ministers to them in the newly-created role of ministry wives partner for Oklahoma Baptists.
"I love Dr. Dilbeck's heart and vision," Petersen said, mentioning Hance Dilbeck, executive director-treasurer of Oklahoma Baptists, and his influence on establishing Petersen's position . "It acknowledged the need for ministers' wives to be supported and loved on.
"We want to come alongside them and support them as they walk alongside their husbands in all the things they do," Petersen continued. "We recognize the uniqueness of that role, the challenge of supporting our husbands and how his role directly affects the wife, the family and even her own existence within the church family."
Pastors' wives do countless church tasks—possibly hostess, nursery leader, women's director and more—plus they minister as sounding board, prayer warrior, nurse/healer of emotional wounds and cheerleader for their husband, as well being as a parent, the sum total of which leaves little time for her needs, the new ministers wives partner explained.
"We want to let ministers' wives know we love you, we see you and we're here to help and support you," Petersen said.
She and her business consultant husband Brandon parent three sons, each active in sports and the children and youth groups at Oklahoma City, Quail Springs.
Being a pastor's wife for 20 years "has cultivated a lot of empathy in my heart," Petersen said. "My heart is to get to know these ladies, and that's where I'll have to be patient, to build trust and relationships."
She's had a blog—amyruthpetersen.com—since 2013, "because I was at home with little kids and couldn't do all the discipleship and mentoring I wanted to, because my priority was my sons," Petersen said. "I'm really excited about this groundbreaking role, just to see what God will do with this intentional focus."
Because of the generous giving of Oklahoma Baptists through the Cooperative Program, an amazing array of ministries are supported. This unified giving encourages fellowship with other believers all over the world. Collectively, Oklahoma Baptists are advancing the Gospel together. Learn more at https://www.oklahomabaptists.org/CP