GoStudents helps Oklahoma Baptist churches equip students with the task of sharing Jesus with unreached and unengaged people. This evangelism strategy of the Baptist General Convention of Oklahoma primarily serves churches that cannot send an entire mission team, but can send one or two students.
This summer, GoStudents had its highest number of students and youth leaders participate. A total of 322 participants consisting of 17 teams served.
One of the most exciting and strategic components was working right here in Oklahoma. This allowed middle school students to participate and gave other Oklahomans an opportunity to participate with GoStudents. Most of the Oklahoma participants had never been on a mission trip before, which helped them understand that missions can be done in their own state.
Everyone did an amazing job. Several encounters led to people making professions of faith in Christ, and the students' lives were impacted in a special way. The missionaries and church planters have expressed again and again how thankful they were and how helpful the teams were to their ministry areas.
Here is a glimpse into each trip, how many participants and the partnering organization with each project.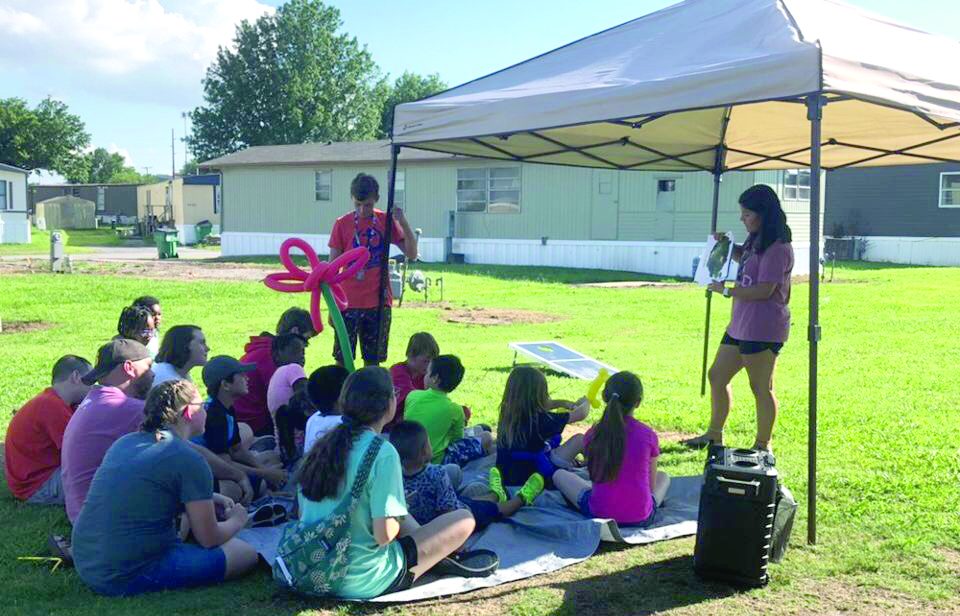 TULSA
July 6-10 | 50 participants
Most people in the Tulsa area would consider themselves to be religious, but many do not know the Savior. The Tulsa team partnered with Mobile Missions and Sand Springs, Angus and worked in mobile home communities doing a variation of block parties and kids' mobile clubs, all while sharing the Gospel and meeting needs in the Name of Jesus.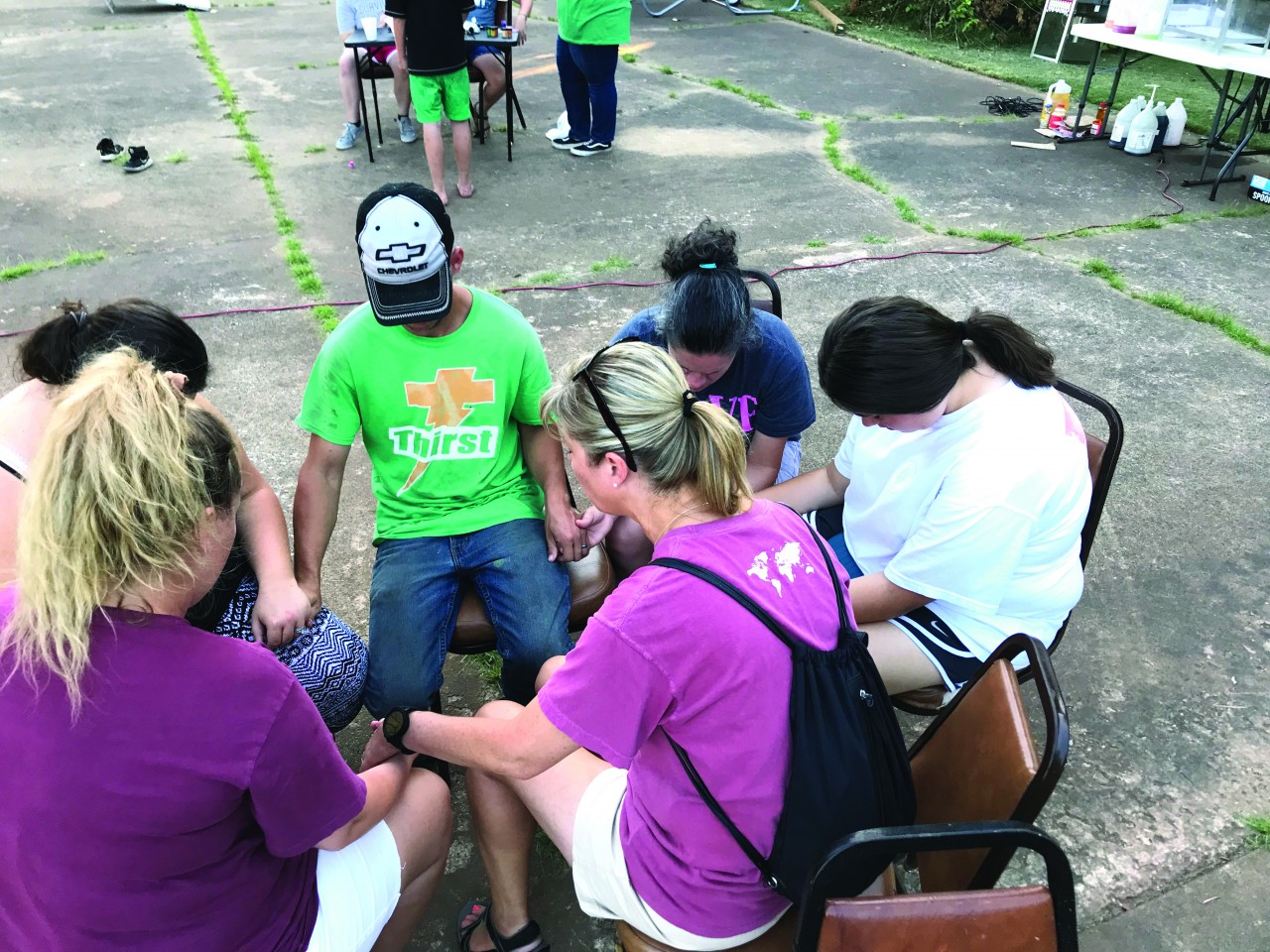 OKLAHOMA CITY
July 13-17 | 21 participants
In Oklahoma City, poverty, hunger and homelessness are just a few of the needs that God has given His people the opportunity to meet. The Oklahoma City team partnered with Mission Norman and Norman, Northeast, working in low income apartment complexes, doing block parties, kids Bible clubs and more while showing and sharing the Gospel.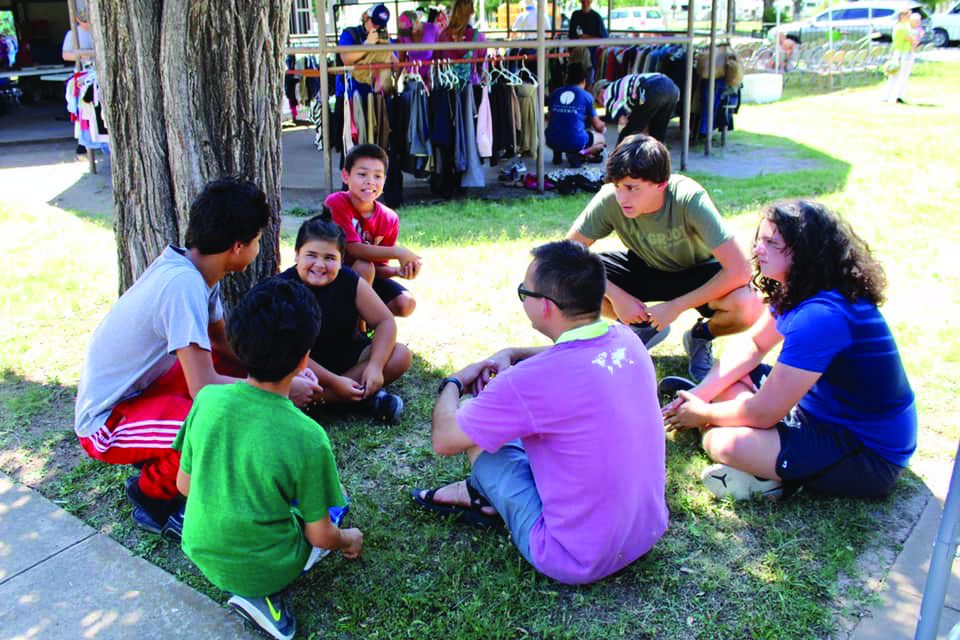 LAWTON
July 19-23 | 27 participants
In Lawton, many people struggle with poverty, depression, family disconnections and biblical illiteracy. The Lawton team spent time building relationships, meeting needs and sharing the Gospel through park ministry, food/clothing distribution, working with the Boys and Girls Club, homeless ministry and various service projects. They partnered with M28 Ministries and Lawton, First.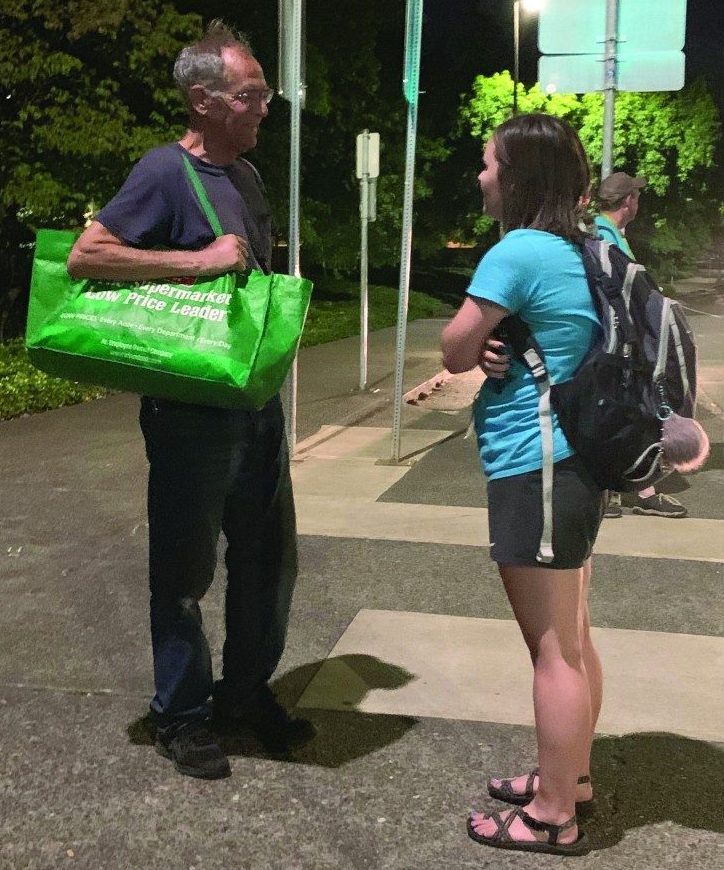 PORTLAND
July 29-August 5 | 30 participants
Portland has been cited as the least religious city in America. Many of the residents are young, independent thinkers, so for those interested in reaching the next generation, Portland provided the perfect opportunity. The Portland teams partnered with the Refuge, the North American Mission Board (NAMB) and Kaleo Communities. The teams work alongside passionate church planters and helped advance the Kingdom through park ministry, community projects and personal evangelism.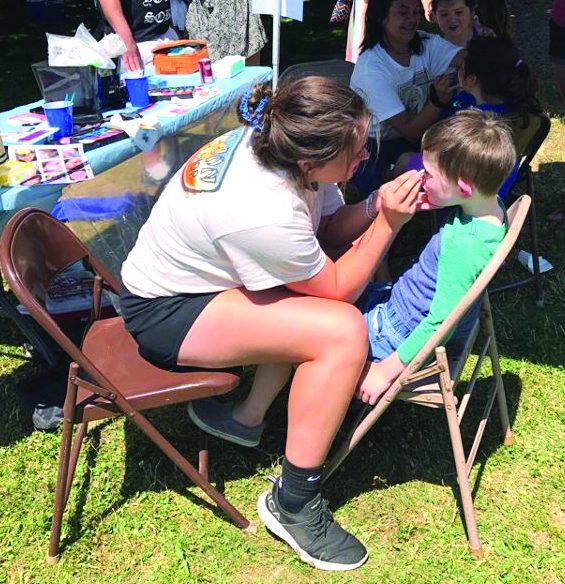 SEATTLE
July 16-22 | 26 participants
Seattle is one of the fastest growing cities in the country. Unfortunately, it is known as a city people move to in order to run away from traditional Christian values. GoStudents "ran to them" to show and share the Gospel through various outreach projects in partnership with NAMB, Hallows Church and Dwelling Place Church.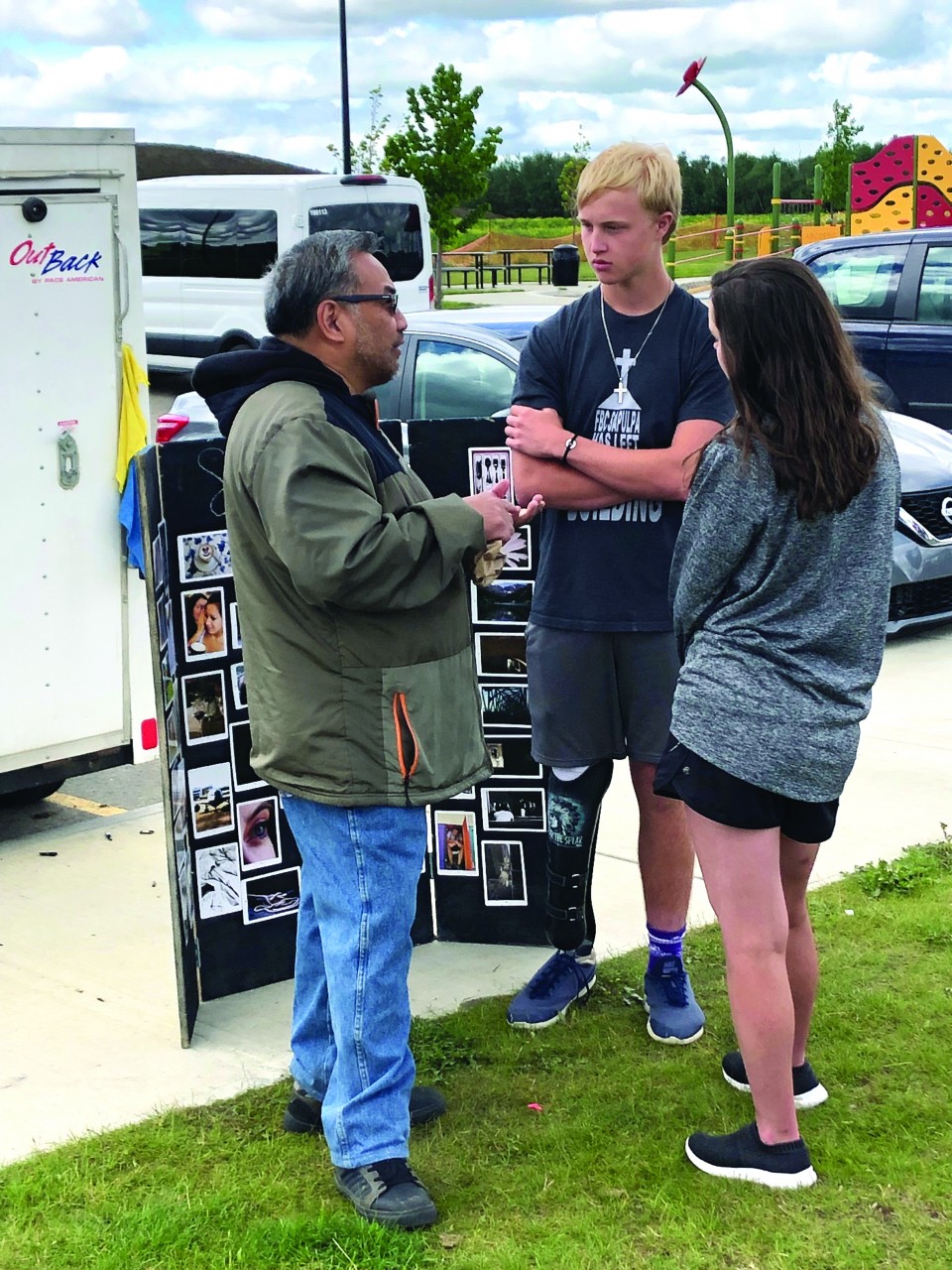 EDMONTON, CANADA
June 26-July 3 | 52 participants
The population of Edmonton is diverse and growing—as is the need for the Savior. The diverse population is less than 6 percent evangelical, and there is only one Baptist church per 60,000 people. In partnership with the NAMB, GoStudents helped The Church in the Valley, Kingdom Minded Church and West Edmonton Fellowship move their ministry forward and shared the Gospel through block parties, service projects and personal evangelism.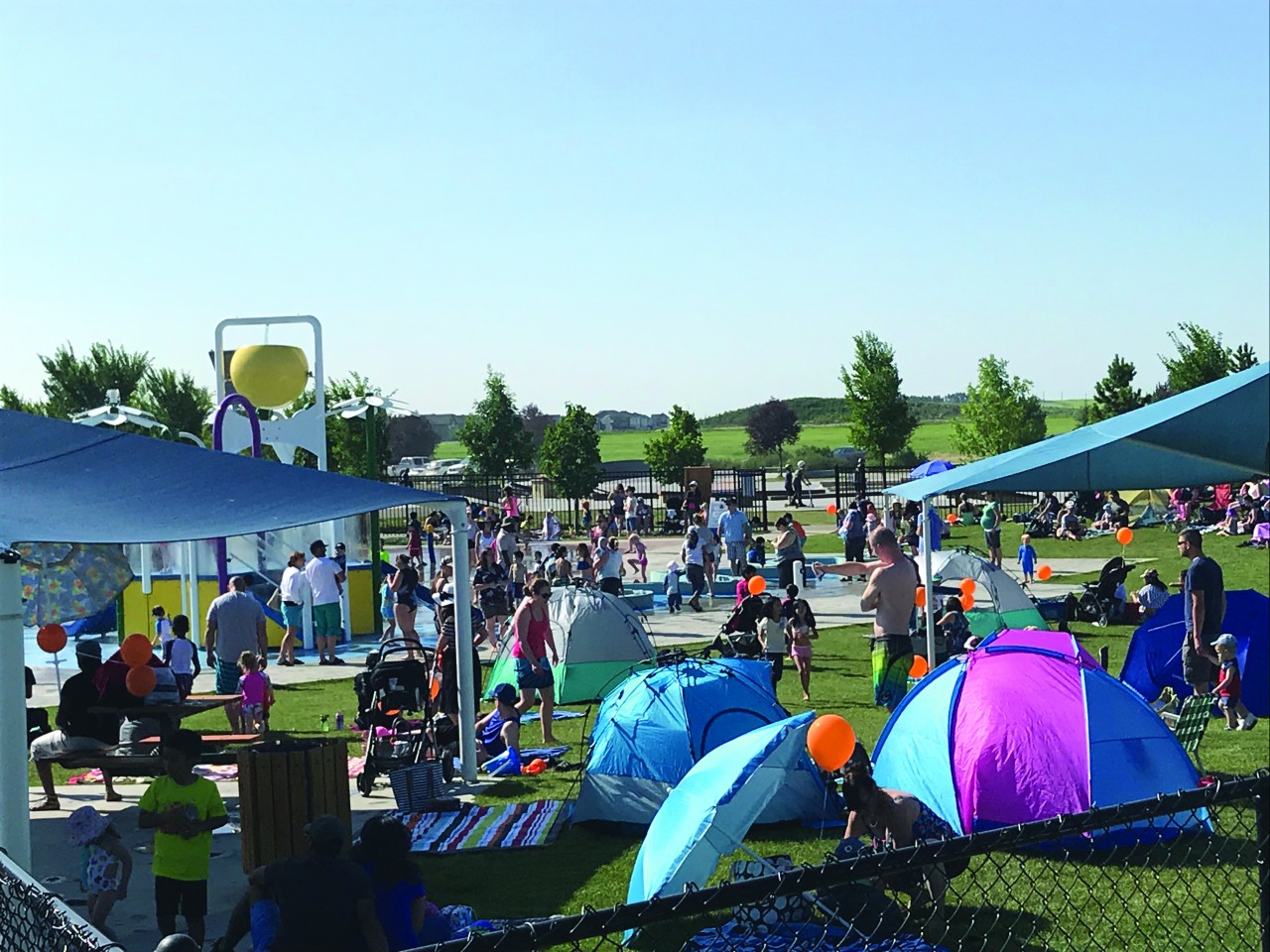 CALGARY, CANADA
July 29-August 6 | 16 participants
Calgary is home to 1.4 million people. As that number continues to grow, the need for Christ grows with it. Only 5 percent of the people identify as followers of Jesus. The team partnered with NAMB through a new and growing church plant called Connect Church. Outreach projects included activities such as block parties, canvasing neighborhoods, helping with church services and serving the needy through a children's camp put on by the Hope Mission, all while sharing the Gospel.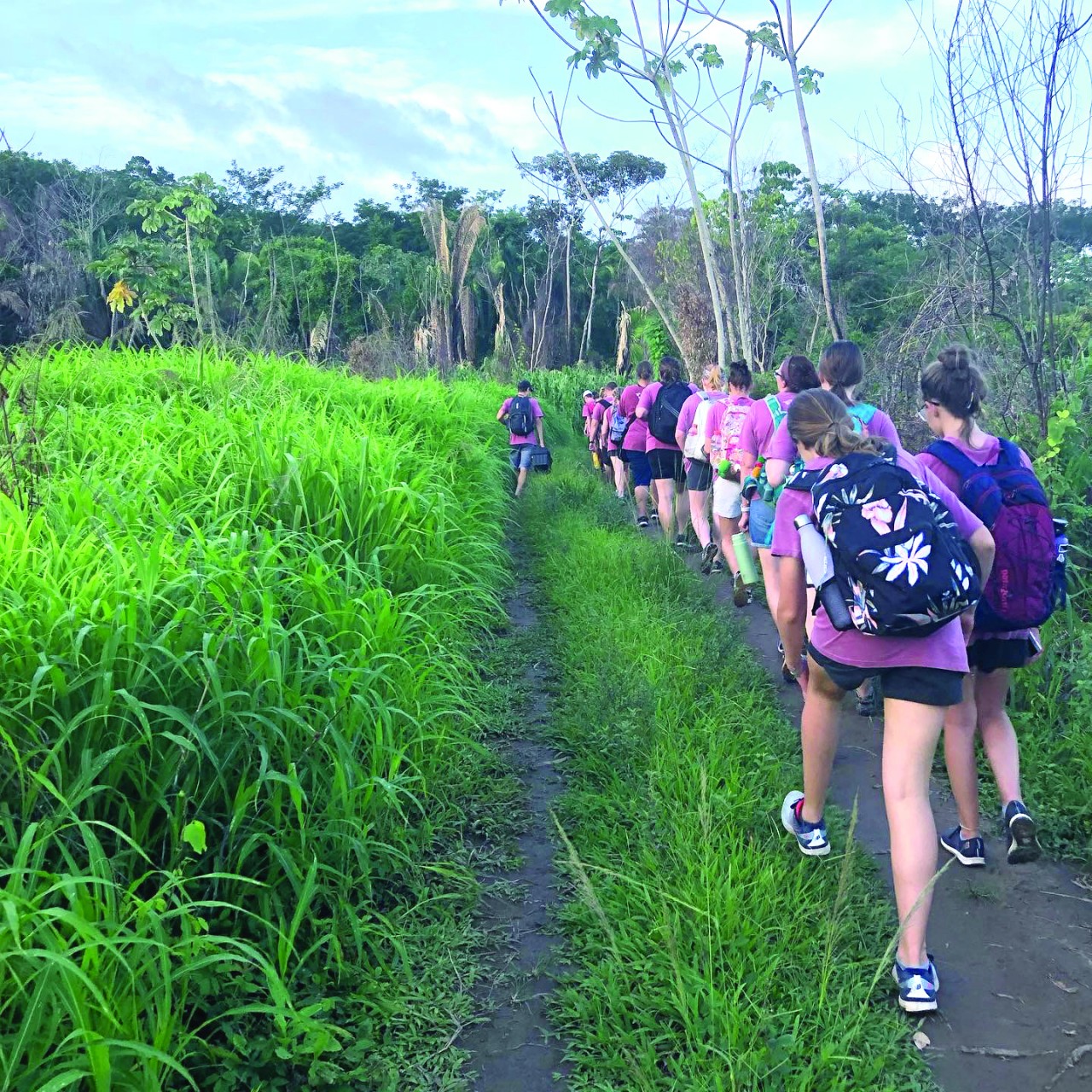 BELIZE
July 6-14 & July 19-26 | 47 participants
Belize is a great place to be introduced to international missions because most Belizeans are open to the Gospel; the opportunity exposes participants to one of the poorest places in the world; most of the people speak English; it's just a short flight away; and it is fun! The teams partnered with the Belize Baptist Convention and small churches in villages across Southern Belize performing a drama and hosting Bible schools in rural communities, all while sharing the Gospel in creative ways.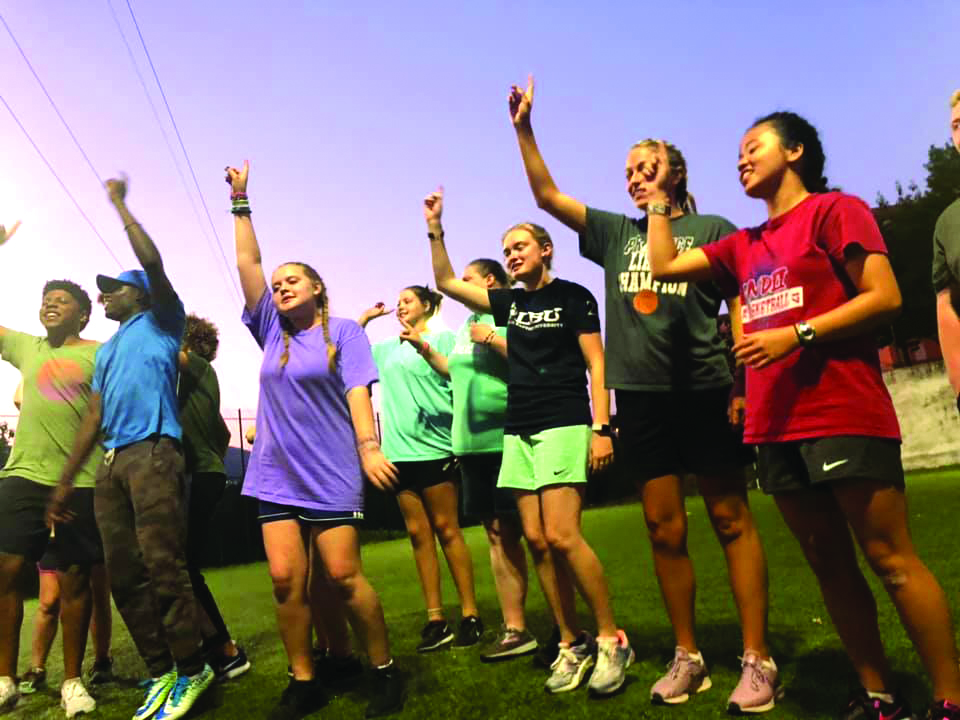 PORTUGAL
June 26-July 3 | 13 participants
Portugal is one of the most beautiful countries in Europe but has a huge need for the Gospel. The team partnered with the International Mission Board (IMB) and served the only Baptist Church, Vila Real, First, in an area of more than 200,000 people. The team worked with families in a low income apartment complex engaging in various social experiences, community events, orphanages and personal evangelism. God has done amazing things in and through Vila Real, First as a result of GoStudents teams coming year after year.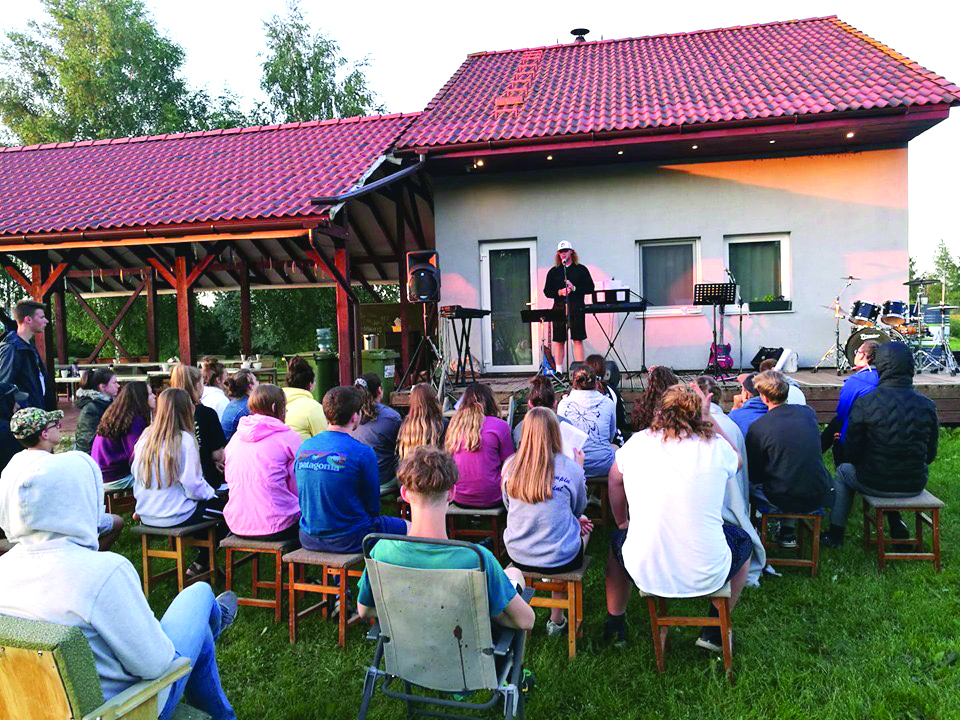 LATVIA
June 17-25 | 13 participants
Latvia is the home of a proud people who long to preserve their culture and autonomy. It's also a source of some sad statistics. Many struggle with depression, and only 7 percent attend any religious activities; fewer are believers. Unemployment, alcoholism, suicide and abandonment have had a profound effect on the people. God used the team to share the Gospel in a youth camp setting and in a variety of creative ways. The team partnered with the IMB and served the new church plant called Olaine Baptist Church, located south of the capital city, and met the goal of helping the church start a youth group.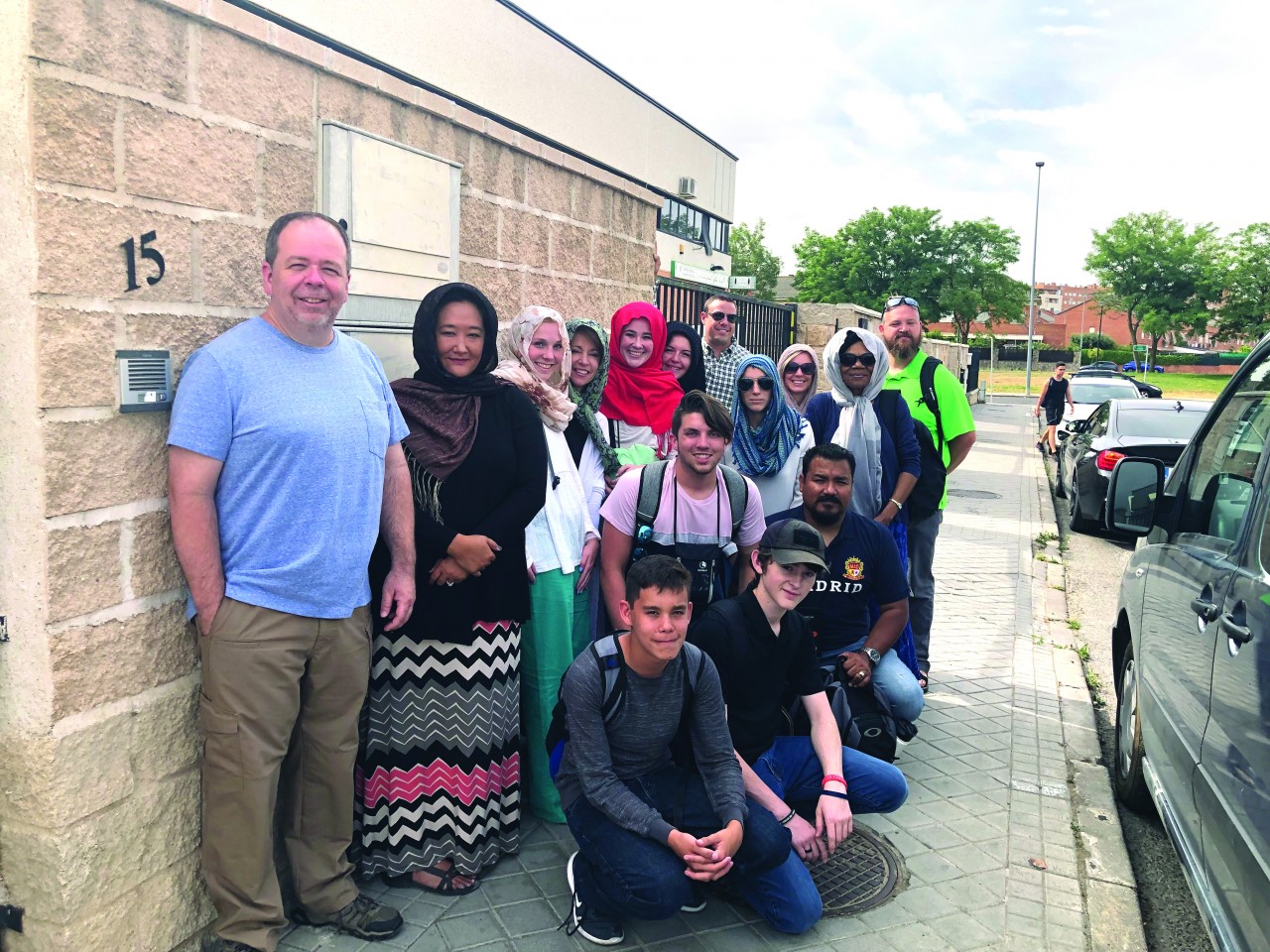 SPAIN
June 21-29 | 10 participants
Spain consists of 8,124 towns, and 92 percent of these towns do not have an evangelical church. Eighty percent of the population does not practice religion, and the spiritual void is being filled with secularism. The team made a difference in Spain, partnering with the IMB in showing and sharing the Gospel to Muslim citizens in Madrid, in apartment complexes, markets and through various outreach projects.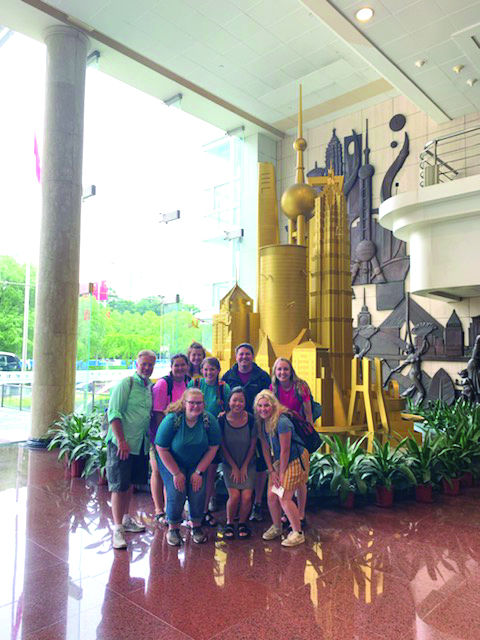 EAST ASIA
June 22-July 3 | 9 participants
East Asian people represent a fourth of the world's population and live in a region that is home to four of the world's 10 most populous cities. Most have almost no access to the Gospel. When GoStudents shared the Gospel there, many heard it for the first time. This project was in partnership with the IMB. The team had a life-changing experience working on a college campus, building relationships, sharing cultures and spreading the Good News.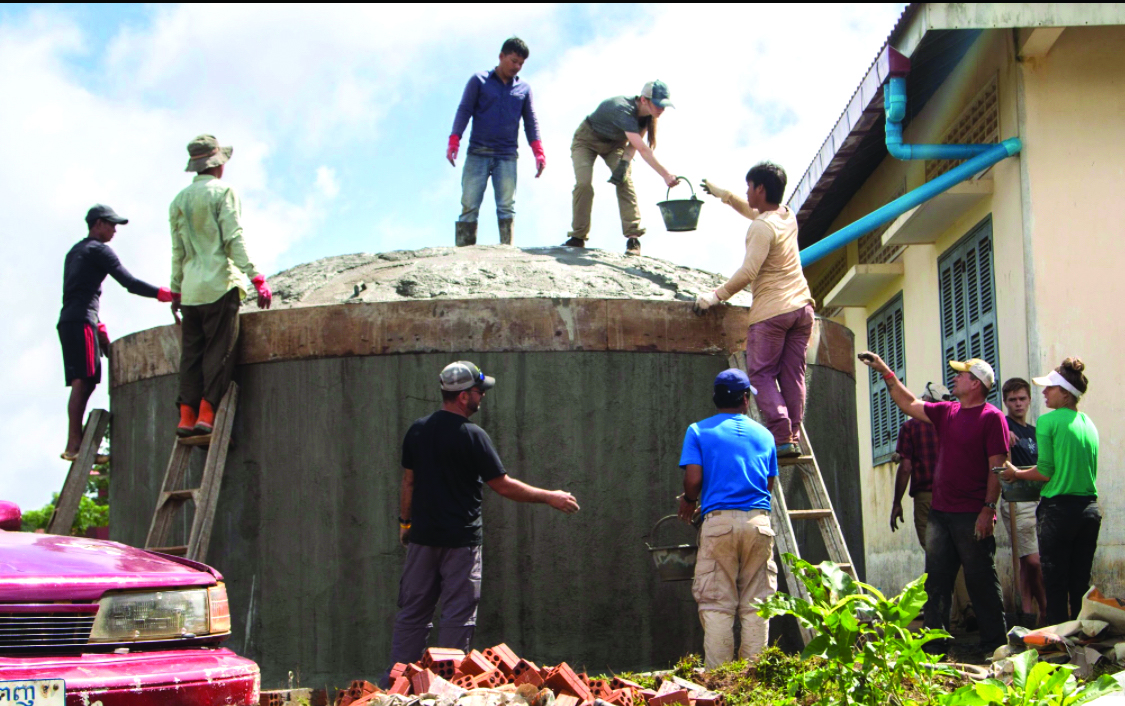 CAMBODIA
June 25-July 7 | 8 participants
Cambodia is known for its exotic temples, jungle rainforests and lush rice paddies. Sadly, most of the country lives in widespread poverty without access to clean drinking water and medical care. Of its 15 million in population, more than 95 percent practice Buddhism. The team partnered with Oklahoma missionaries serving in Cambodia. They worked in rural villages to construct a water filtration system, assisted with medical clinics and engaged in conversations about the Savior.
GoStudents is planning on going back to these locations next year, also adding a new project in New York City and two new projects in Peru. To learn more about 2020 projects visit gostudents.org.