HOUSTON (BP) — Pastor Gregg Matte of Houston's First Baptist Church jokes that for at least a month, the church's worship team didn't sing a single song.
"But they were leading in worship," Matte said.
Matte is referring to the month following the landfall of Hurricane Harvey — a Category 4 storm that devastated the Texas coast in August 2017. During this time, Houston's First transformed its campus into a disaster relief command center of sorts.
While the congregation did worship through song during this time, one of the church's primary aims was to be a difference maker in its local community — a population reeling from the effects of the storm.
Now, nearly two years after Harvey, Matte is releasing a book and Bible study from B&H Publishing and LifeWay Christian Resources called "Difference Makers" about what it means to courageously live with impact and purpose for Christ. In addition to the book and Bible study, Houston First's worship team will release a worship album of the same name through LifeWay Worship.
While the hurricane is mentioned in the book, the theme of being a difference maker didn't originate in the throes of disaster relief. It was an identity God had been weaving into the culture of the church months before Harvey began stirring in the Atlantic.
Made for more than 'sitting and soaking'
Matte, author of the book "Difference Makers" and one of the writers of the album's title track by the same name, said the idea came from mobilizing Christians to be more than pew-sitters.
"Instead of just sitting and soaking, we want our people to go out and make a difference in the world — whether that's as a stay-at-home mom or somebody in corporate America," Matte said. "I wanted to create something the church could rally around and declare together."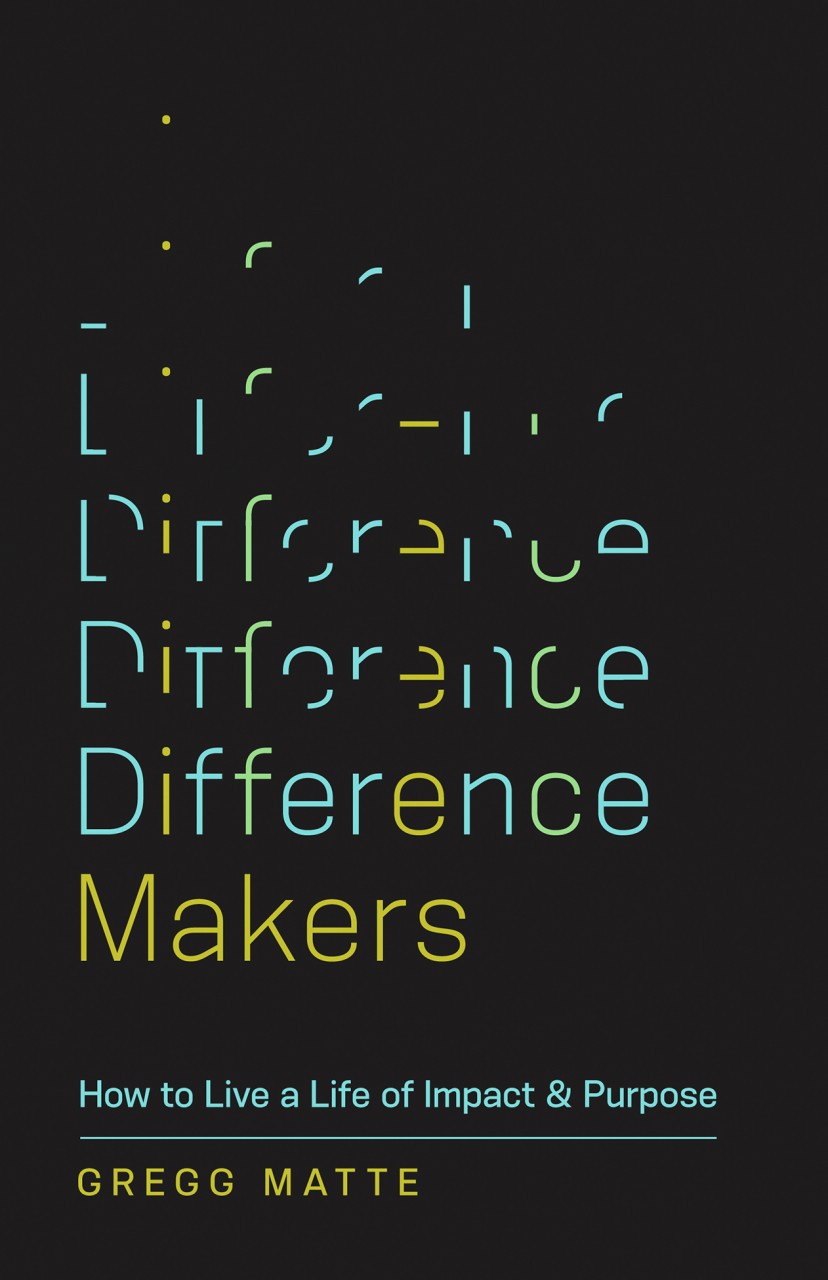 In August of 2015, Matte wrote the "Difference Maker's Declaration," five lines the church would say together corporately as he began each week's sermon. The declaration begins with the reminder, "I was made for more than watching. I have a history-changing, difference-making, life-giving, Spirit-empowered legacy to leave."
But the congregation at Houston's First did more than recite the declaration; they lived it out — as little league coaches, Bible study leaders, law enforcement officers and in numerous other positions where God has called His people to serve Him as difference makers in the community.
The church had Difference Makers T-shirts printed that church members would wear as they put their declaration into action. When Harvey hit, the church was ready to serve.
"Our church had been the classroom; Harvey was the lab," Matte recounts. "We joke about the saying, 'Been there, done that, got the T-shirt.' Our saying was, 'We're here, we've got the T-shirt, now let's go do that.'"
As church members sought to serve and provide relief to their neighbors who lost nearly everything in the storm, Matte guided the church to understand they were called to rise to the occasion. Everyone could make a little difference somewhere, which would compound to make a bigger difference in providing relief to their city.
Music as a means of teaching
As members of First Baptist served their community, they hummed songs they had been singing as a congregation about what it means to be a difference maker for Christ.
"It's on purpose that we accompany the book and Bible study with songs about these truths," said Houston's First worship leader John Bolin. "Many classic hymns began as a way of teaching theological principles. The same is true of this project."
The release of "Difference Makers" marks the first time the church has produced a book and music project that complement one another — something Matte and Bolin describe as a dream they had discussed for years.
"In the past, I've said something in a sermon that's inspired the worship team to write a song, and they've sung songs that have inspired me in my preaching," Matte said. "But all of that was preparatory for this — a project that's woven together with numerous chapters, messages and songs that act as companion pieces to one another."
The 10 songs on the CD were birthed out of a retreat songwriters took with Matte.
"I went through the book chapter by chapter as our creative song writing team started taking notes and asking questions," Matte said. "It was a very enjoyable creative moment for us to be together and to watch these resources come to life."
Many of the songs on the "Difference Makers" CD will be new to members of Houston's First as not all were written for corporate worship.
"We did that on purpose," Bolin said. "Some of the songs will work great for a corporate setting, and some of these are just for you and your heart.
"We've been strategic about the songs and how they will be used," he said. "I think it will provide great variety for the church, for readers of the book and Bible study and for listeners of the music."
As "Difference Makers" sets to release in June, Matte and Bolin hope the project inspires other churches to find their identity, not in what they create and steward, but in their Creator and Savior.
"We'd like to see a real movement of people realizing God has called them to make a difference," Matte said. "An army of the general population ready to step forward in the love of the Lord in everyday life."
Difference Makers the book, Bible study and CD are available June 1 at LifeWay.com/DifferenceMakers.