EDMOND—Five preachers brought the Word to the 2018 Pastors' Conference at Edmond, First Nov. 12. As Walter Wilson, pastor of Lawton, Friendship, led as president of the Pastors' Conference, racial unity was demonstrated among the speakers.
"I think it was an awesome conference," said Wilson, who also serves as African American ministry consultant for the Baptist General Convention of Oklahoma. "You had to be here to see all the ethnicities working together. There was racial harmony like no other time. I think this speaks well to our leadership as go into next year. This is where we are as a convention. We worked well together, and I love it when God is in the plan."
Johnny Montgomery
Johnny Montgomery, pastor of Red Oak, First, opened the conference, making an emphasis on fervent prayer based on Acts 2:42.
"I'll never be the pastor that God's called me to be unless I'm on my face, like the early church, seeking a Holy God and asking God to do the work," Montgomery said. He also shared experiences of witnessing to members of his family as well as how God blessed Red Oak, First with new families attending and becoming members.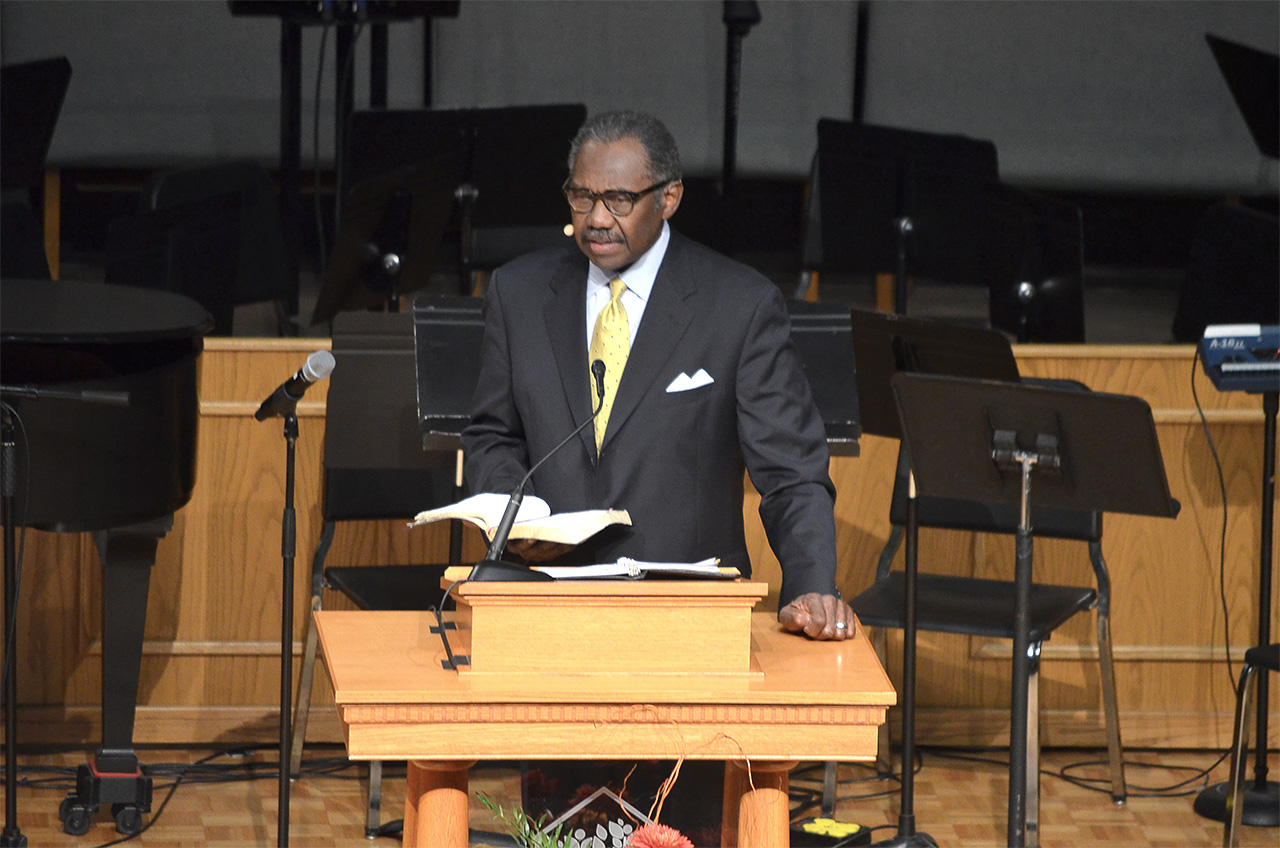 Leroy Fountain
Leroy Fountain, church health strategist for New Orleans, La., Baptist Association, followed with a message from Acts 5:15, sharing about the "influence of Peter's shadow."
"I like this idea of Peter's shadow falling on the sick—and they were all saved," Fountain said. "We speak of our shadow of influence falls across our workplace and people we come in contact with."
Fountain continued speaking on the importance of influence among other believers.
"There are some people, when you are around them, they give you a sense of comfort and relief," he said. "In times of crisis, they take some of the sting out of the moment. They lift some of the burden of grief… and you love being around them in times of crisis. It's not because they are quoting a lot of Scriptures. It's not because they are so philosophical and know all of the cute phrases to say. But their presence, their shadow gives you a sense of peace and comfort."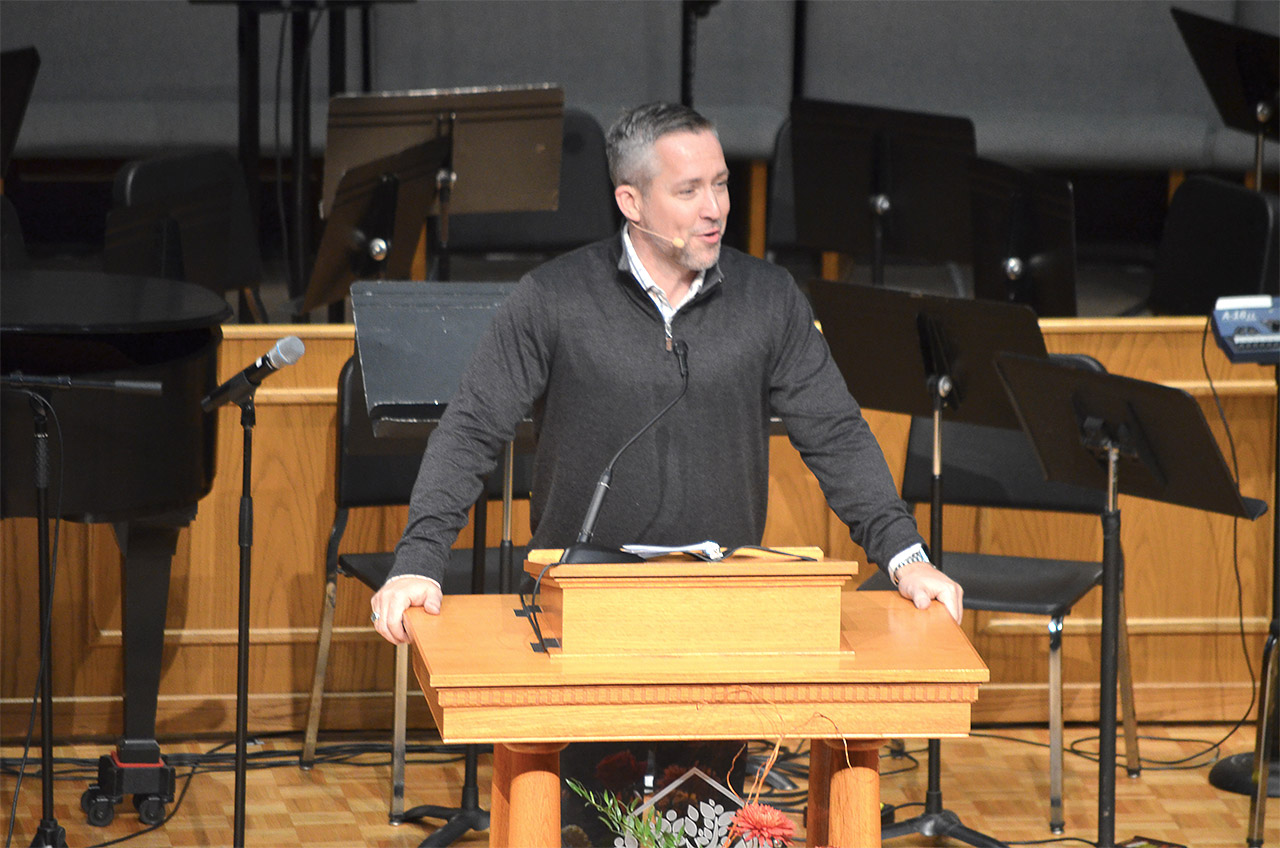 J.D. Greear
J.D. Greear, president of the Southern Baptist Convention, preached on Stephen in Acts 6, how he was an ordinary Christian who was doing extraordinary work. Greear offered four convictions of ordinary people for the Gospel. He said they know God wants to use them; they are filled with the Holy Spirit; they are "Jesus" to other people; they know Jesus is worth it.
"The secret to the growth of the early church was ordinary people being moved by the Spirit," Greear said. "And if our people don't know how to listen to Him and follow Him then no wonder we're not reaching people around us."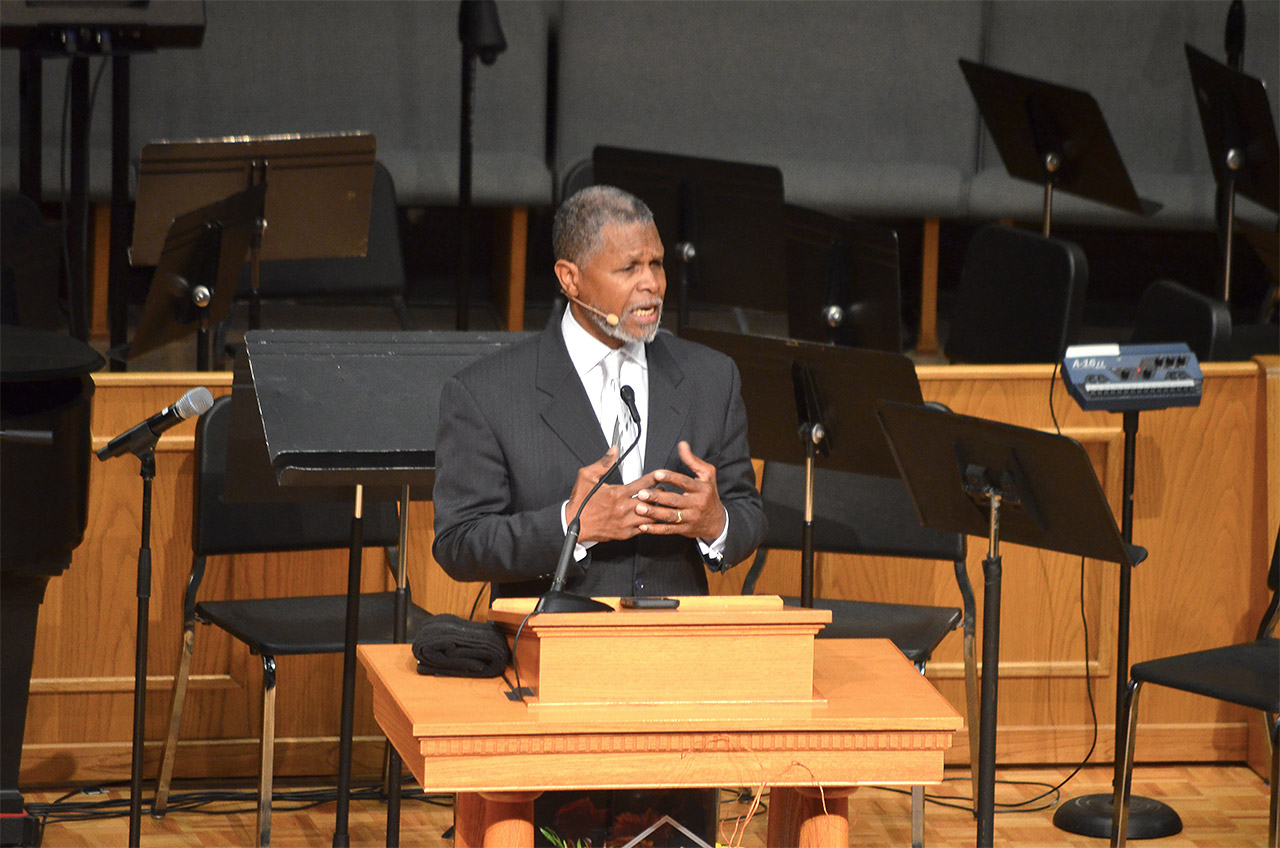 LeRon West
LeRon West of Tulsa, Gilgrease Hills, asked his wife Marlene to sing before he brought his message. Accompanied by Michael Ware, she sang "My Tribute," and received roaring applause.
Speaking from John 9, West challenged attendees to "see beyond our own blindness." He spoke of the man born blind, whom Jesus healed, and West said sometimes God is greater than what Christians believe He is.
"If you don't love Jesus, you can't convince anybody else to love Him," West said, challenging pastors. "You can't love Jesus one day a week. You can't spend time with Jesus Sunday morning and Wednesday night (as if) that's enough to sustain a relationship. You can't say you love God and don't spend time with Him."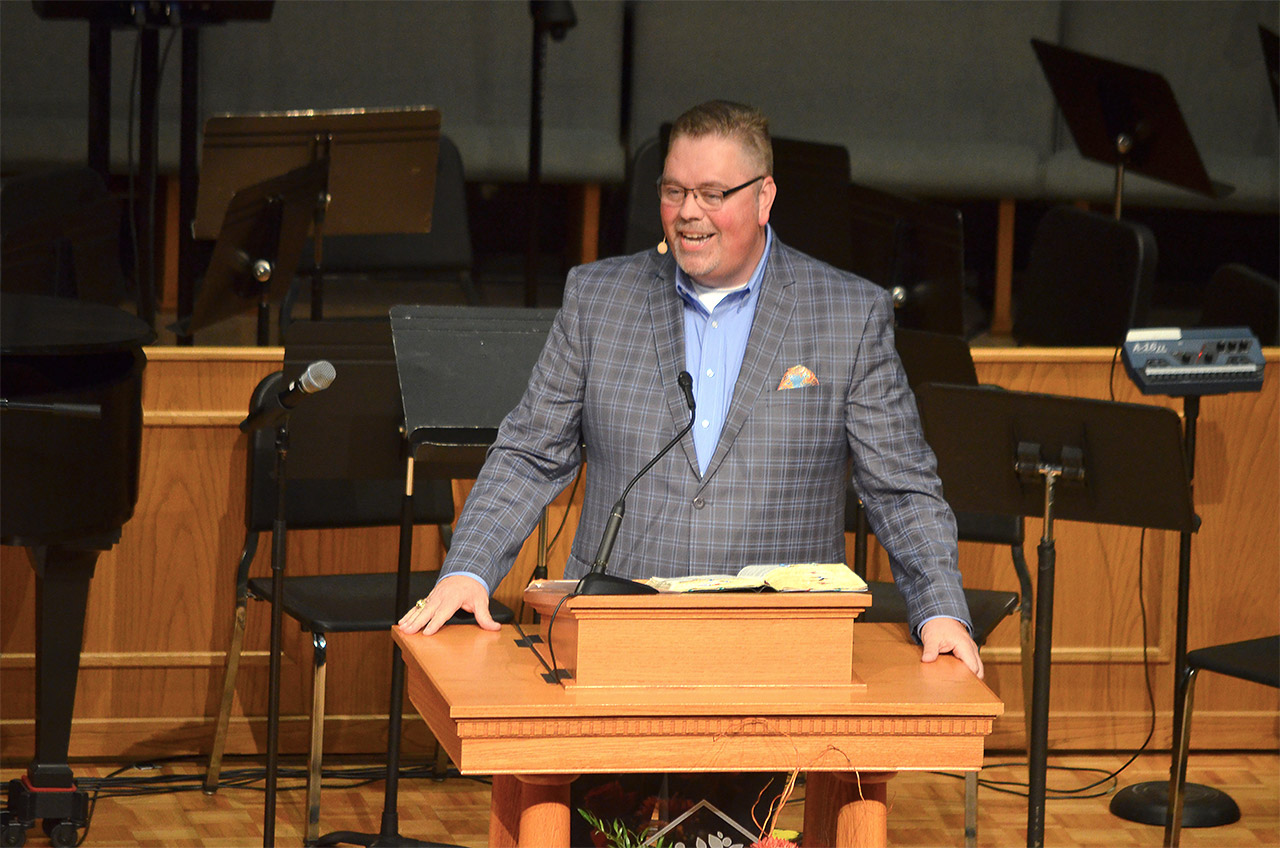 Roc Collins
Roc Collins, director of strategic objectives for Tennessee Baptist Convention, delivered two messages at the Pastors' Conference.
Collins spoke from Acts 1, calling followers of Jesus to be witnesses. "Be His witnesses," Collins preached. "Jesus didn't call for messengers. He called for witnesses. It's hard to talk about witnessing if you don't practice."
In his final message, which concluded the Pastors' Conference, Collins preached from Exodus 15, Moses and the children of Israel came to Marah and found the water to be bitter. Collins gave three instructions on what to do when Christians experience bitter waters. He said "remember where you came from"; "call on the Lord;" "keep going and don't quit."
"God's provisions will always be there," he said. "Sometimes the road will get lonely, and the friends are few. Sometimes the burdens will be heavy and the trials will seem to never end… But don't you quit!"
Elections and memorial sermon installment
Throughout the Pastors' Conference, video clippings were shown of Shane Hall preaching at the 2017 Southern Baptist Convention Pastors' Conference. After a long battle with cancer, Hall, former pastor of Del City, First Southern, died in February this year. Beginning next year, the Pastors' Conference will feature the Shane Hall Memorial Sermon, and the Shane Hall Memorial Fund was established to support the Pastors' Conference.
Elections for officers of the 2019 Pastor's Conference were held at the conclusion of the event. Chris Fields, pastor of Clinton, First, was elected president. Nick Atyia, pastor of Seminole, First, was elected first vice president, and Chris Gordon, pastor of Hennessey, First, was elected second vice president. All three men will be responsible for selecting next year's speakers and programming.