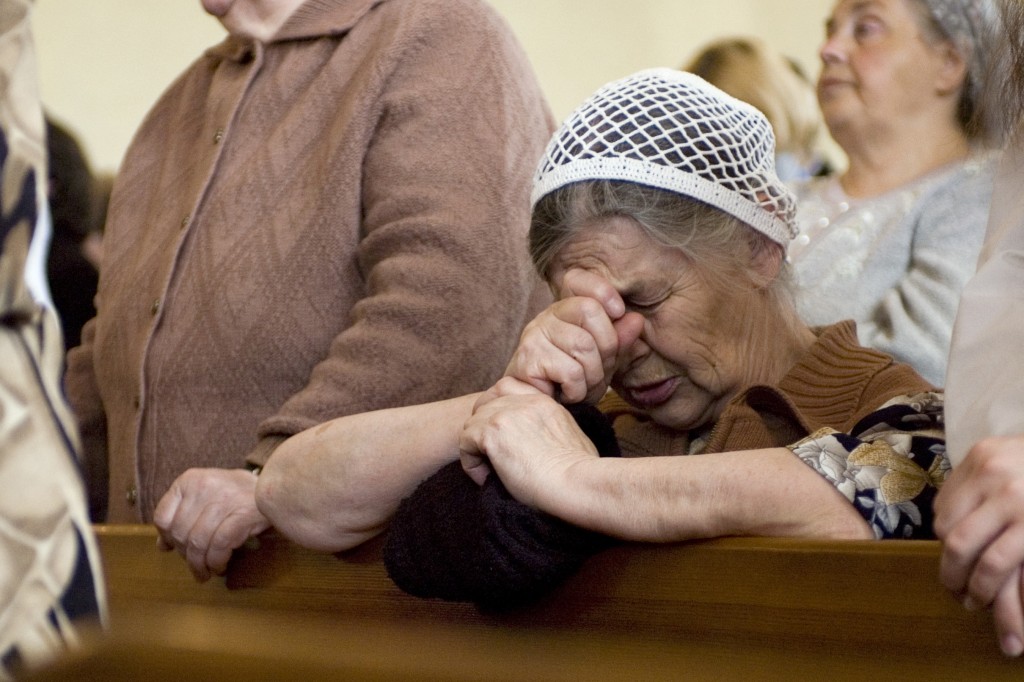 When the Berlin Wall fell in 1989 and the Soviet Union collapsed two years later, the world changed. More than half a billion people across 12 time zones were freed from oppression-at least temporarily-in the 15 nations that emerged from the ashes of the communist superpower.
This year, the Southern Baptist Convention's International Mission Board is focusing on the former Soviet Union. One of the world's largest military empires, the Soviet Union collapsed in 1991, opening doors for Christians to share their faith. But those doors could be closing, and 350 people groups remain unreached.
New missionaries are answering God's Great Commission call, but their opportunity to share is squandered without churches' continued commitment to give.
Southern Baptist churches collect the Lottie Moon Christmas Offering for the sole purpose of supporting international missions. Every penny of the offering goes to the International Mission Board's overseas budget, thus supporting our missionaries and their work.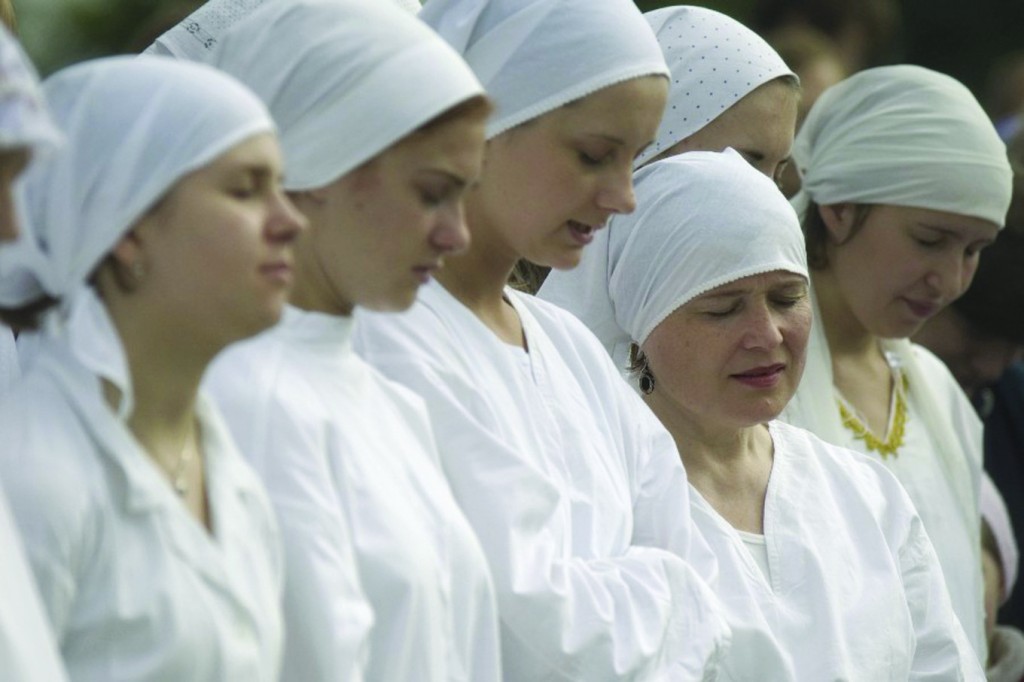 The goal for the 2007 offering, which will be received until May 31, 2008, is $165 million.
The 2007 theme, "TELL ME! the story of Jesus," recalls the most powerful story ever told: the story of Jesus. It also serves to remind us to give generously to the Lottie Moon Christmas Offering so the lost of the world can hear that same story that changed our lives.
It's a simple story, yet the most powerful ever told: the story of Jesus. Do you remember the first time you heard- and believed? Now, imagine no one ever told you. How would your life be different? It's an eternal reality for the world's 1.6 billion souls with little or no access to the Gospel.
In addition to the offering, Dec. 2-9 is designated as the Week of Prayer for International Missions. Southern Baptists are urged to pray during that week for missionaries working with these people: Russians in Ivanovo, Uzbeks, Ukrainians, Russians in Moscow, Turkmen, Meskhetian Turks, Students in Central Asia, Kazakhstan, Russia and the Udmurts.
"How many million more souls are to pass into eternity without having heard the name of Jesus?" That question, ubiquitous in the letters of Lottie Moon, seared her heart as she planted her life as a missionary to China a century ago. During the past five generations, Southern Baptists have been motivated by Lottie Moon to plant their lives in missions by going or supporting others who are carrying the gospel light into the darkness.
Ivanovo, Russia is a city where reception to the Gospel can be as frigid as a Russian winter. But that hasn't kept Mel and Nancy Skinner from sharing Christ and planting churches there.
"Most of these people have never had any kind of gospel access," Mel said. Instead, many cling to the Russian Orthodox Church, more focused on tradition and obligation than faith.
Mel should know. The Skinners have served in Russia longer than any other Southern Baptist missionaries since Communism's demise. They've helped found an evangelical church in Ivanovo that averages more than 150 people each Sunday and are pursuing new church starts elsewhere in the city.
Ephesians 5:8 calls Christians to "walk as children of light." That's the hope of Ryan and Lauren Stewart* for believers in post-Soviet Uzbekistan. The Stewarts are responsible for sharing Jesus with the Uzbek, a predominantly Muslim people. The job isn't easy.
Uzbekistan's government is increasingly oppressive, targeting believers and banning Bible studies. The crackdown hasn't stopped the spread of the Gospel, but patience is required. Ryan and Lauren have recently seen several Uzbeks accept Christ-one after 14 years of witnessing, another after 12. Oppression is also fostering a new spirit of unity among Uzbek evangelical leaders.
"We've seen some of these leaders take a stand for the Lord," Lauren says. "It's not easy, but if they can make it through, they will be stronger."
He answered God's Great Commission call, and now Joe Ragan is helping Ukrainian Baptists do the same.
More than 1,900 evangelical churches have been planted in the Ukraine since 1991. Joe believes many are ready to send missionaries of their own. It's his job to recruit and equip them.
"Many have probably seen American missionaries come to their country and do missions work," Joe says. "They never thought they could be a part of something like that."
He adds that Ukrainian Baptists have an advantage Southern Baptists don't-they're not Americans.
"An American passport is not always welcome," Joe says. "Ukrainians have more opportunities to go all around the world, especially to countries closed to the Gospel."
Overwhelming doesn't quite describe it. Imagine being asked to tell the story of Jesus to more than 15 million people. That's the task facing Brad and Lori Stamey, church planters in Russia's largest city-Moscow.
Aided by volunteers, the Stameys have prayerwalked miles of the city, offering free Bibles and invitations to evangelistic events. Their efforts have helped launch four church plants, though many areas of Moscow are still without a single church. The work is slow, but it's laying a solid foundation.
"We hope our presence will result in lots of churches being started, but our job is to be obedient," Lori says. "It's His job to start the churches, and He will in His timing."