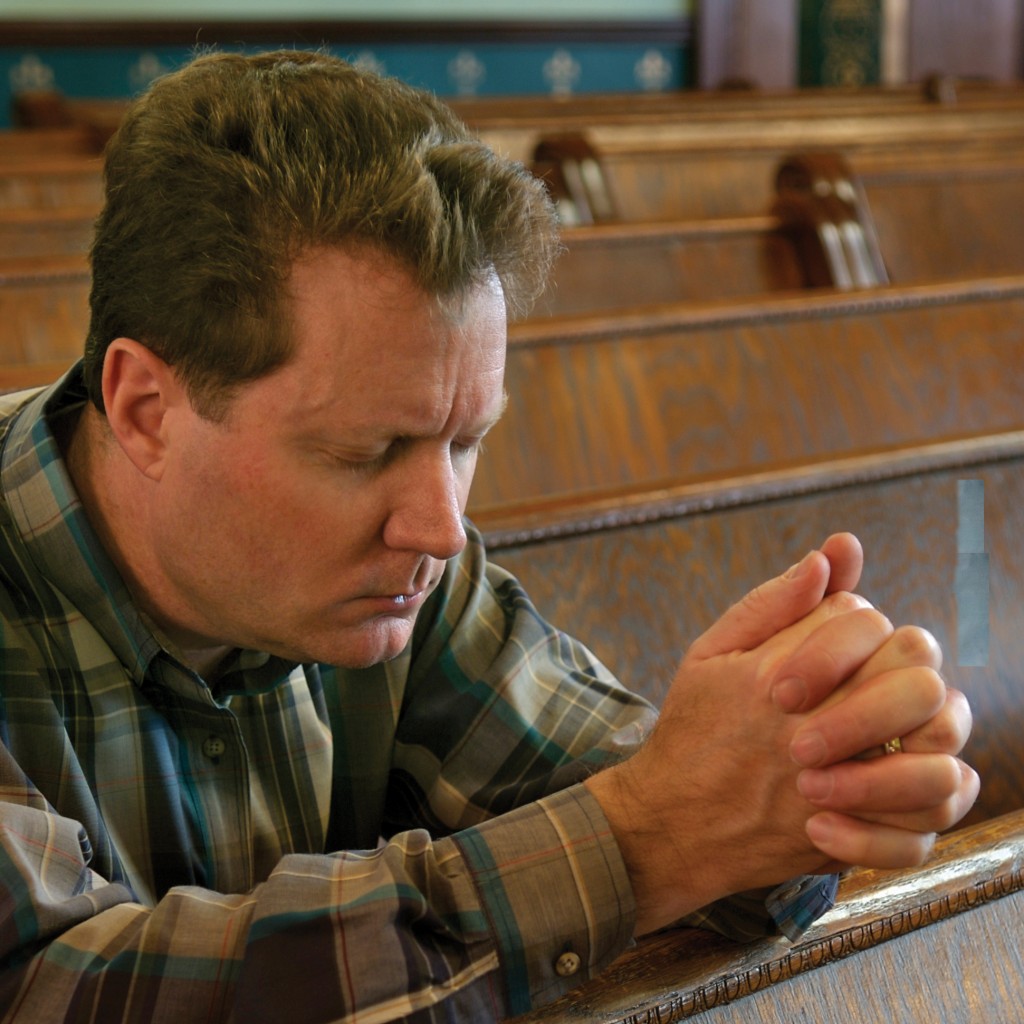 Greg Frizzell believes it is challenging for Christians today to really understand what a true spiritual awakening is. "It is difficult to have a reference point," said Frizzell, prayer and spiritual awakening specialist for the Baptist General Convention of Oklahoma. "We haven't seen an awakening in our lifetimes."
Frizzell said the last major spiritual awakening in America was 1857-58. It began in New York City, and spread across the country. A small awakening occurred in 1905, but never reached a great size, he said.
Frizzell recently visited with the Baptist Messenger, and answered some questions about spiritual awakening.
Messenger: We've all heard of great spiritual awakenings in other years, but what would revival look like today?
Frizzell: True awakening today would likely mean 25-35 million Americans being born again and joining churches within three to five years. To show what it would look like among Southern Baptists, we would suddenly experience perhaps three-four times our current baptisms. In a huge awakening, it would be higher than that. In great revivals, the converts are also very real. They join churches, get baptized, become disciples and go to work for God. Churches become very unified and focus intensely on evangelism and missions.
In true revival, relationships are healed and the entire moral tone of nations is transformed. Obviously, great revivals are a mighty miracle of God. In such movements, there is a much hightened sense of God's holy presence. There is an awe and fear of His name.
Messenger: How urgent is it that we have a great awakening?
Frizzell: It is urgent beyond words. If we don't have a great awakening, we are facing a soon coming "age" bomb. As many senior adults pass from the scene over the next few years, it will almost certainly cause significant decrease in attendance and financial support in many of our churches. Without a huge influx of younger members over the next several years, we're going to lose many in leadership and many who support God's work. Without revival, we will also see a continuing moral collapse and change in world view. Indeed, it is phenominally urgent that we see a great awakening.
Messenger: Do you think there are more signs of possible revival or more sign of deeper decline?
Frizzell: While the general signs of decline are rapidly increasing, there are also significant signs of rising prayer and desperation in a growing remnant. Though I believe God may well judge America, great revivals often come out of times of difficulty.
Messenger: What are the key things that must happen for revival to come in our day?
Frizzell: There are four key steps: First, there must be an intense, sustained focus on personal and corporate prayer; Second, there must be an intense, sustained focus on personal and corporate repentance; Third, there will be a priority focus on unity, and reconciling damaged relationships; Fourth, as a result of the previous three steps, there must be intense focus, new power and passion for evangelism. Steps 1-3 are in essence the "abiding factors" that bring the passion and power for evangelism. When we are truly prayerful, repentant and unified, evangelism quickly explodes to whole new levels. Today, there is good news in the fact we can by God's grace seriously return to Him.
Messenger: What key resources do you offer from the Office of Prayer?
Frizzell: Over the next year, we will release four new books for churchwide use. We are also releasing a special prayer covenant, as well as implimenting major statewide prayer conferences for the coming year. Many of our churches can start now, by working through three books that have already swept many countries. We have been humbled and astounded that Returing to Holiness has exploded into well over 30 languages. Developing a Powerful Prayer Life has also enjoyed similar interest. Releasing the Revival Flood has had strong impact for unifing churches and strengthening relationships. These Scripture-filled tools are easy for congregations to pray through together. We make them available at very low prices.
My new book, Iceberg Dead Ahead-Urgency of God Seeking Repentance, will be out by the time of the State Convention in November. It is designed to produce a sense of urgency in God's people, as well as give clear, specific steps individuals and churches must do to see a great awakening. For the past six years, I have been preparing many new books and resources to try and help our churches move into powerful cleansing, unity, prayer and evangelism. This annual convention meeting marks the beginning of their release. We are deeply excited, and sense there is great hope for a true revival in our state.
I am also very excited about the Oct. 11 ladies prayer conference Prayer Force, hosted by Mustang, First. I strongly encourage all ladies to attend.
Prayer & Spiritual Awakening Resources
by Greg Frizzell
1. Returning to Holiness
2. How to Develop a Powerful Prayer Life
3. Biblical Patterns for Powerful Church Prayer Meetings
4. Releasing the Revival Flood
5. Seeking God to Seek a Pastor
6. De Regreso a la Santidad (Spanish version of Returning to Holiness).
7. How to Build Evangelistic, Revival-Producing Prayer Ministries
8. Local Associations and United Prayer
9. Seven Essentials of Power and Holiness in Christian Leaders
10. Powerful Marriage and Family Prayer