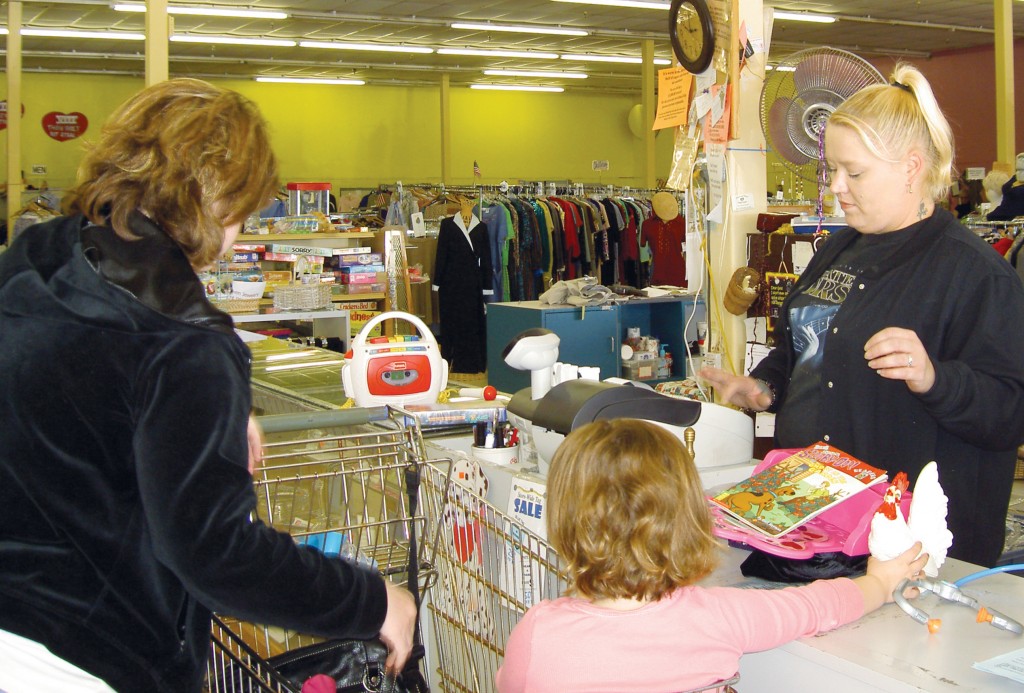 In 1978, Oklahoma City, Olivet voted not to accept a 10-acre mission site in the Quail Springs area of north Oklahoma City, and to remain at the location God placed the church in 1912.
Located in the once-affluent neighborhood just north and west of downtown, Olivet flourished in the 1950s, holding two morning worship services and broadcasting its services on local television.
As the neighborhood declined, and its once-majestic two story homes which surrounded the church, were divided into apartments and sold for rental units, church members also began to flee to the outskirts of Oklahoma City. Although many continued to drive 10-20 miles to church, others opted to join churches closer to their homes and their children's schools.
Now in a depressed, but urban-renewal improved area, Olivet, with a declining membership and resources, has kept its mission true-to minister to the neighborhood where the church was originally established.
Olivet continues its ministries mainly because years ago, several members left money in their wills through the Baptist Foundation of Oklahoma to help the church keep its doors open and to provide programs that enrich lives.
Over the past several years, Olivet has purchased some of the homes around the church through its Heart and Hand Ministry and fixed them up for homeless and sometimes abused mothers and children to live in until they can get on their feet.
The church also provides a free medical clinic three times a month. The clinic, opened in 1993, was awarded the Hospital Award for Volunteer Excellence for region 6 of the U.S. by the American Hospital Associaiton.
The church also has a Whiz Kids tutoring program and uses the church's gymnasium for outreach.
Pastor Steve Kern said a recent contribution to the church came from a man who plays basketball at the gym during lunch.
Former pastor Ralph Crawford remembers getting a notice from the Baptist Foundation in 1967 that the Foundation was going to start sending Olivet an endowment check from a member's will.
"The man had been in the church since it started," Crawford recalled. "He worked for J.C. Penney and also in insurance."
Other members soon followed this man's example and named Olivet in their wills. Today, Olivet receives an annual distribution of $76,000 from the Foundation that helps pay utilities, insurance and upkeep of the building.
"The church is taking care of needs around it," said Crawford. "I don't know of anything that is closer to the will of God than that."
Kern said because the building was in disrepair and needed a lot of "fixing up," the church started a fund raiser two years ago called Centennial Challenge to raise $150,000 to spruce up the buildings.
"We were at $94,000 when we got a gift for $100,000 and another for $40,000 that weren't included in the Centennial Challenge," Kern said. "We've used some of that money to do some of the things we planned to do with the Centennial Challenge money, such as putting a new roof on the administration building and putting in a new air-conditioning system. All together, over the last two years, Olivet has received more than $300,000 in gifts.
The auditorium, which was built in 1920, was updated with a new coat of paint, carpet, ceiling repair, pew refinishing and new pew cushions.
"We wanted to have a celebration to commemorate what the Lord as done for us," said Kern.
So, on Jan. 13, the church invited former members to come back and see the refurbished auditorium and help celebrate what God is doing at Olivet.
"God is not finished with us yet," emphasized Kern. "We have a future, and we're getting ready for it."