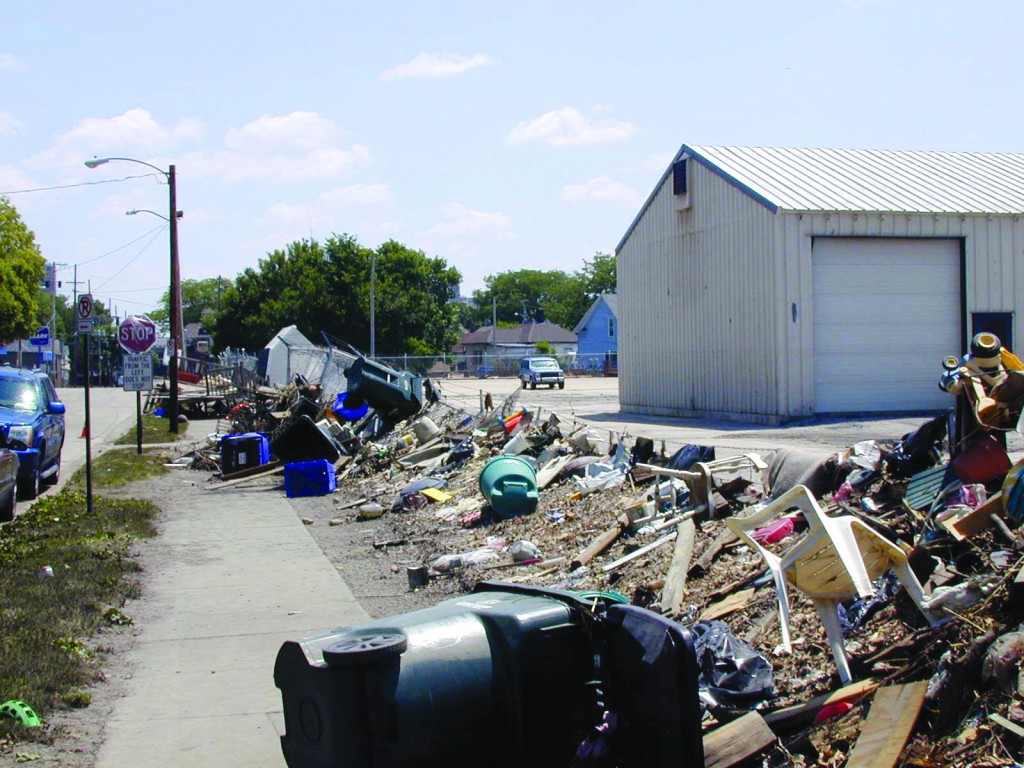 With the exception of a laundry unit serving in Iowa, Oklahoma Southern Baptist disaster relief units were still on standy by status June 19 as floodwaters which have inundated the upper midwest slowly worked their way south toward Missouri, Arkansas and Louisiana.
Meanwhile, multiple feeding, assessment, receovery, mudout, chaplain, shower, laundry, child care, command and communications units/teams had been activated from approximately 20-25 state conventions in response to the severe tornadoes and flooding.
Kentucky lost a shower trailer in a storm June 16 while it was traveling to the affected area when 75-m.p.h. winds flipped it over. However, no injuries were reported from the incident. In Michigan, a communications unit and a new trailer set to be converted into a child care unit were lost in a tornado when a garage was destroyed there.
In Iowa, Wes Johnson from Oklahoma was serving as operations officer at the Incident Command Headquarters at the Iowa Baptist Convention in Des Moines.
Norman Wagoner, who is directing the disaster relief response in Oklahoma while state disaster relief director Sam Porter is in Armenia, said Oklahoma has been asked twice to send mud out teams to Iowa, but volunteers have not been available.
Trained disaster relief mud out volunteers are needed to respond to the flooded areas. Those interested should contact Jeremiah Benson at 580/554-6052.
"We should have a team ready the first part of next week and I'm sure they will be used," Wagoner said June 19. "We will continue to offer other volunteers, and when the water gets closer to Oklahoma, we will be able to respond. We have stood down our shower unit until July 8 and everyone else is on stand by for probably another week at least."
Meanwhile, Paul Bettis, chaplaincy specialist, said Oklahoam chaplains have also been put on stand by status as the North American Mission Board has opted to use chaplains who live closer to the affected ares for the time being.
"As the water moves south, there is a better chance of Oklahoma chaplains being called out," Bettis said.
Wagoner and Bettis are keeping track of the response through daily nationwide conference calls.
"We continue to monitor the needs day by day and will respond as needed," Wagoner said. "Oklahoma Baptists should continue to pray for the victims of the tornadoes and flooding and for the volunteers who are seeking to share the love of Christ in many ways."
Baptist Press reported that "the threat of disaster continues to move southward. Floodwaters have broken through two levees in western Illinois and also threaten river towns in Missouri. The Mississippi River is expected to crest about 15 feet above flood stage at Quincy, Ill., and Hannibal, Mo., close to the level of the devastating flood that swept the area in 1993, the Associated Press reported."