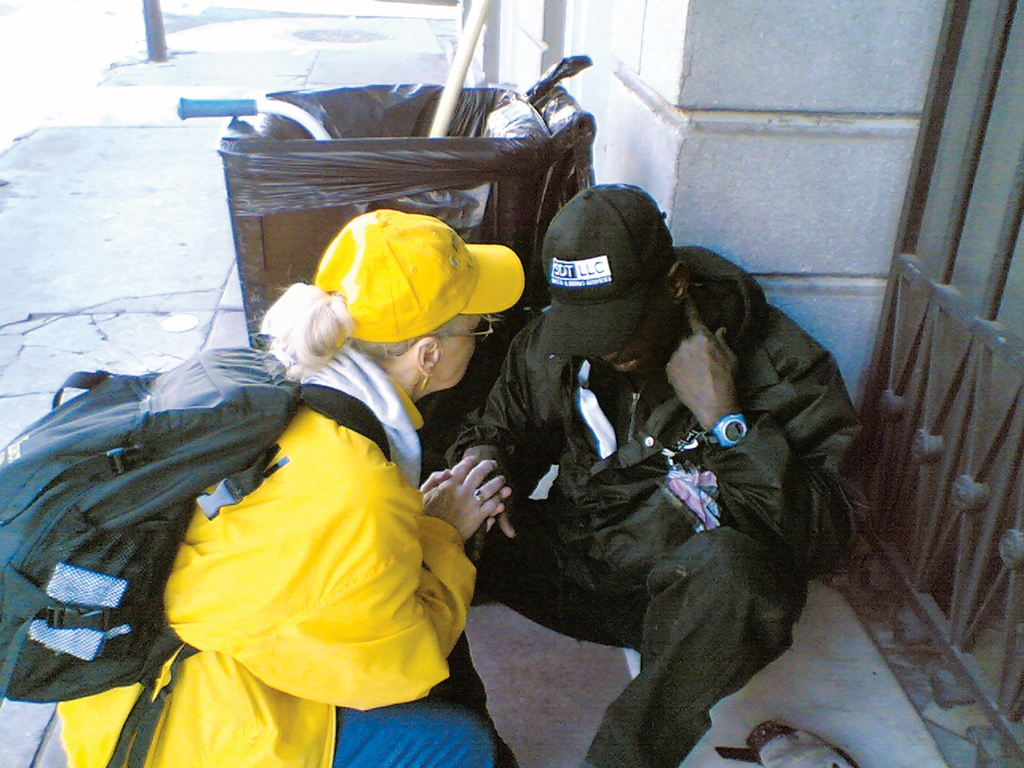 NEW ORLEANS-It was difficult to stand out from among a raucous crowd mostly attired in green, purple and gold, but 10 Oklahoma chaplains quickly became a highly-visible oasis of peace and understanding amidst the storm of revelry during Mardi Gras, Feb. 17-20. And for some they encountered, it was an eternity-changing experience.
Wearing their bright yellow T-shirts and caps, the chaplains embodied a "quiet presence" to the crowd, which swelled the streets of The Big Easy. Their approach was quite different from some other "religious" groups who stood on the sidewalks taunting the celebrants.
"There were groups down there with signs saying, 'Turn or Burn,' and so on, and people were walking up behind those holding the signs and spitting on them," said Paul Bettis, chaplaincy specialist for the Baptist General Convention of Oklahoma.
Of course, traveling to an unfamiliar locale and mingling with a foreign element of humanity was nothing new to the chaplains, but ministering in the midst of Mardi Gras drew the ire of Satan.
"Satan is going to come against you anytime you're doing something good. He's going to use whatever he can to disrupt you," Bettis commented after the group returned to Oklahoma. "But, I'm very pleased with what they accomplished. They were just really excited about how God worked through them. It was beyond what they expected."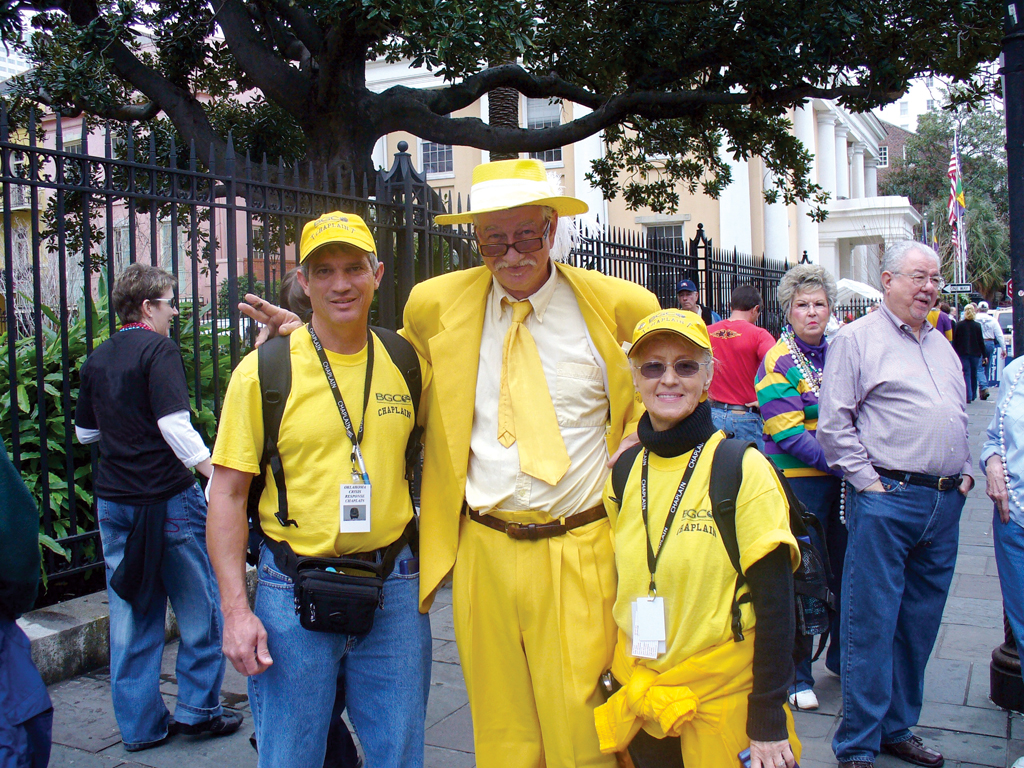 In four days, the chaplains made 2,505 contacts and helped lead 29 persons to accept Jesus Christ as Savior and Lord. They also led 17 people in prayers of rededication and spent extended time in what they called "deep prayer" with 13 people, lifting up concerns over marriage, other relationships and addiction to drugs, alcohol and pornography to the Lord.
In addition to sharing the Gospel and praying with people, the chaplains distributed 2,000 mini first aid kits. The kits also contained a gospel tract.
Group leader Don Hunter, of Moore, said the spiritual warfare began even as the group drove to New Orleans Feb. 16.
"We had one guy get sick on the way down there, and then three of us were sick Monday," Hunter said. "But, it was fantastic. There was some real spiritual warfare going on, and the more we had sick, it seemed like the greater victory the Holy Spirit had.
"God's true peace and protection was surely with us. I don't think any of us knew for sure what to expect as we drove to New Orleans. The one thing each of us knew for sure was that we were headed into enemy territory and into spiritual battle. We just prayed for the Holy Spirit to guide us and protect us as we did what each of us felt called to do.
"The use of drugs and alcohol and abuses of all sorts was truly rampant. However, as we prayed each day before going out that Christ would lead and protect us, we were never harmed, greatly insulted, abused or threatened. The Holy Spirit graciously watched over each of our steps, our goings and our comings."
Hunter said the chaplains also were well received by all of the law enforcement, medical and emergency personnel present. "The local citizens openly received us and quickly recognized the yellow shirts and emblems we wore. We were truly made to feel welcomed."
Joining Hunter on the chaplain team were Stuart Boyes and Eddie Jones, Oklahoma City; Jerry and Terry Burkham, Rafia; John Croy, Duncan; Larry Davenport, Del City; Sharon Johnson, Catoosa; Robert Webster, Lahoma and Todd White, Ft. Supply. They were joined by Ken and Glennes Brassfield, Moore, who were already serving in New Orleans through Operation N.O.A.H. Rebuild.