Oklahoma Baptist Disaster Relief (OBDR) volunteers began providing meals to approximately 150 Laverne area residents on Mon., June 19 following damage sustained in the Harper County town from a severe storm on June 17.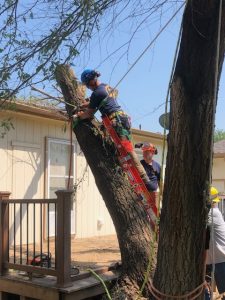 "We set up at Laverne, First, and are serving meals twice a day to the community," said Jason Yarbrough, Oklahoma Baptists' disaster relief director.
In addition, OBDR chainsaw/debris removal volunteers are busy responding to more than a dozen work orders received from area residents. As of 2 p.m., June 19, the Oklahoma Corporation Commission reported 205,892 power outages statewide from the weekend storms.
Yarbrough reported that Owasso, First is serving as host of the command center for the northeast area response. He said a mass feeding team is onsite to prepare meals that will be delivered to the Tulsa area beginning with lunch today (Wednesday, June 21). The feed team has an initial request to prepare 800 meals twice a day, which is likely to increase, Yarbrough said.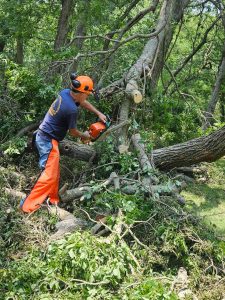 "The church provides somewhat of a centralized location for us to respond to other requests for assistance from a multitude of towns which also sustained storm damage, including Oologah, Claremore, Foyil, Catoosa, Broken Arrow, Inola, Sand Springs, Tulsa and others," Yarbrough said. "We also have received requests for help needed in Perkins, Cushing, Oilton, Mannford, Drumright, Muskogee, Glenpool and Bixby."
Residents in these areas who need help with downed trees, vehicles, or blocking entries or driveways can call 844/690-9198 or visit okdisasterhelp.org.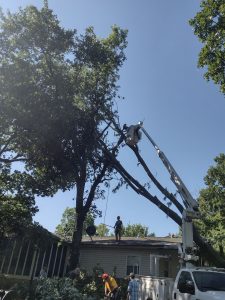 Massive amounts of damage resulted from tornadoes and straight-line that winds swept through the state June 17-18, tragically taking the lives of two persons. The Oklahoma Chief Medical Examiner confirmed the two fatalities as of June 19. The fatalities occurred in Creek and McCurtain counties. Three people also were injured in the storm in Creek County, according to the Creek County Emergency Management team.
"The damage is very widespread and poses a huge challenge to not only coordinate a response, but also to get the word out that we are available to provide assistance," Yarbrough said.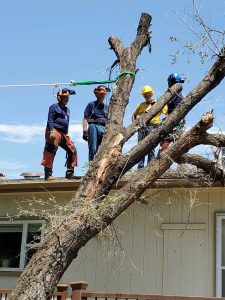 While other nearby Southern Baptist disaster relief volunteers also are busy with responses in both Arkansas and Texas, Yarbrough has issued a plea for assistance from other state conventions. Those include specifically Missouri, Kansas/Nebraska and Kentucky.
"I expect a positive response from other states soon," he said.
For more information on Disaster Relief or to make a financial contribution, visit okdisasterhelp.org.