YUKON—Southern Baptists are well-known for emphasizing quality education through Sunday School. In one Southern Baptist congregation in northwest Oklahoma City, the church sees the powerful potential of a flourishing Monday-through-Friday school.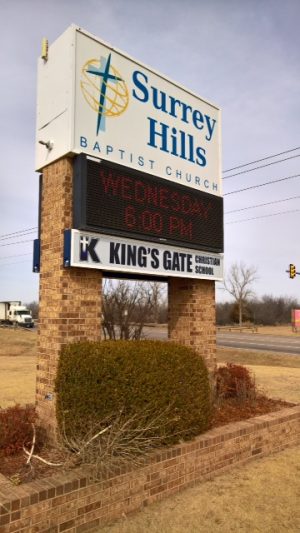 Yukon, Surrey Hills has become a host site of King's Gate, a fully-accredited Christian private school that was founded in 1977 with an emphasis on early childhood education. In recent years, King's Gate has expanded its program to preschool through 7th grade, with plans to expand to 12th grade.
Recently Yukon, Surrey Hills and King's Gate have embarked on a construction and facilities partnership that has led to building projects and improvements, helping both the school and church. King's Gate, which offers hands-on, Christian-based education, includes a wildlife observation deck, an outdoor wetland, student lockers, an enhanced science lab and more.
On Sunday April 7, a full sanctuary gathered to thank God for what He is doing through a partnership between Yukon, Surrey Hills and King's Gate Christian School, according to Wyndi Bradley, King's Gate head of schools. Bradley and Surrey Hills Pastor Wendell Lang each shared about how God is moving and working through the partnership.
"We are thrilled with our partnership with King's Gate," said Lang. "We view our relationship as another vehicle to communicate the Gospel to boys and girls as well as their families. Having an appropriate worldview is imperative and King's Gate does a wonderful job of educating and inspiring children."
At the event, Cora Morrison, a 7th grade student, gave her testimony. "King's Gate helped lead me to the decision to fully devote myself to Christ, and I was baptized this year," she said, "Thanks to this church, I am able to stay here and learn more about God."
Following the church service, the celebration continued in the newly constructed Next Generation Center. Greg Peters, Surrey Hills' Minister of Administration, led everyone in prayer to dedicate the facility to the Lord before the ribbon was cut.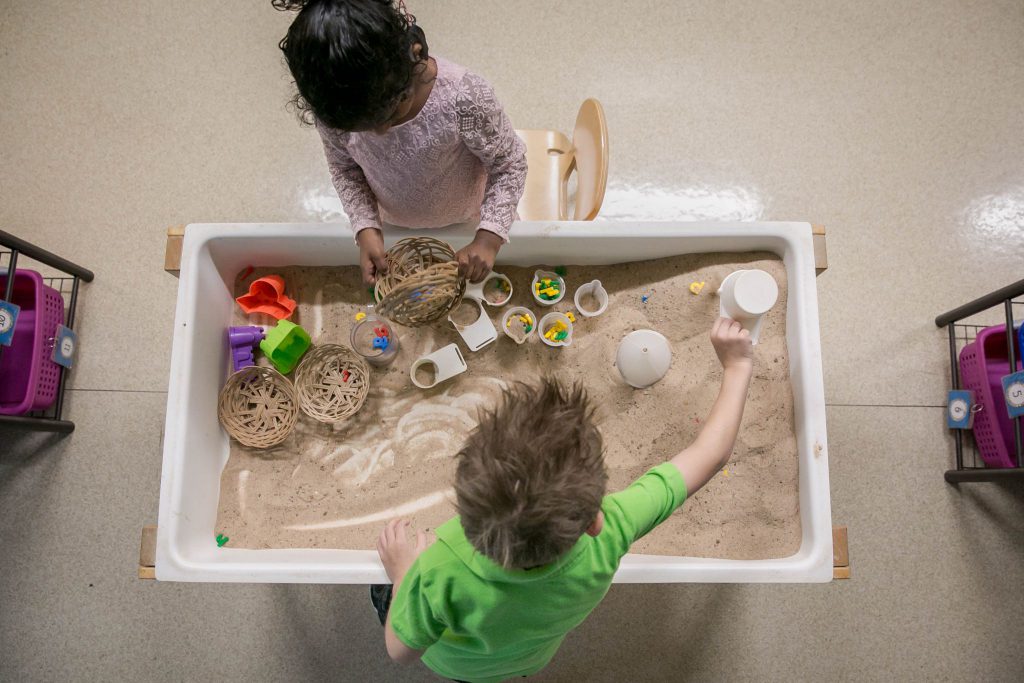 The Next Generation Center will serve as a catalyst for educating generations of Christ-followers, according to King's Gate Principal Shenae Nicholson. "Kingdom education provides the next generation with a solid foundation because the same truths and values are taught at home, at church and at school," said Nicholson.
According to King's Gate officials, the first phase of construction resulted in the 20,000 square feet, two-story building. The first floor of the Next Generation Center boasts a state-of-the-art science lab for hands-on learning, five additional classrooms and a fortified room for severe weather. A capital campaign is currently underway to raise the dollars needed to begin construction on the unfinished second floor.
"Meeting this goal will provide the classroom space necessary for both Surrey Hills and King's Gate to reach more young people with the life-changing love of Jesus," said Nicholson.
To arrange for a personal tour of King's Gate, or for more information, visit www.kingsgateschool.com.