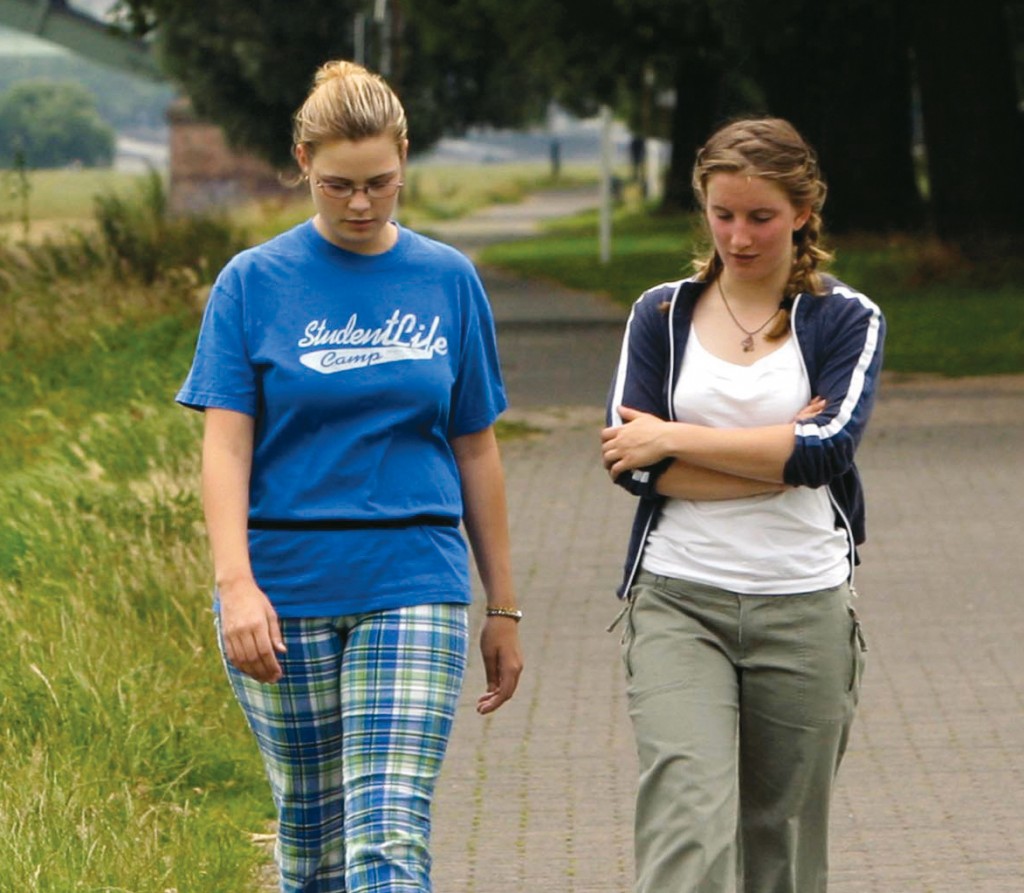 On March 8, hundreds of Oklahoma Baptists will hit the streets as they pray for the lost in the state.
"We hope every Oklahoma Baptist will spend at least part of the day prayerwalking their communities," said Kelly King, women's missions and ministries specialist for the Baptist General Convention of Oklahoma.
King emphasized that the Pray ACROSS Oklahoma is not just for women, but for everybody.
"We have to prepare the soil before planting the seed," she emphasized, referring to the March 15 ACROSS Oklahoma event, in which Baptists will attempt to place the Gospel at 700,000-800,000 homes.
King said all people have to do is get out in their communities and pray on site with insight.
"We want people to pray with their eyes open for needs in their areas, being intentional about praying for the lost," King noted.
She said her office has given out pedometers to church prayer chairmen to help keep track of the miles walked on that day.
And some may chose to "prayerdrive," so keep track of those miles too.
"I've asked people to keep track of the miles they walk or drive and report that to our office," King said.
King added she has been asked what will happen if there is bad weather on March 8.
"It isn't written in stone that you have to prayerwalk on that day," she said. "Do it another day. And if you have plans that don't include prayerwalking, pray wherever you are, whether it's at a soccer game, shopping mall, wedding, family reunion or whatever."
King said some women's groups are wearing special T-shirts for that day, and others are carrying signs.
"If you run into people who ask what you are doing, it might be a good idea to have some tracts to give out," she said. "It could turn into a good witnessing opportunity."
To comment on this article, visit baptistmessenger.com.
Step by step guide for March 8 prayerwalk
1. Enlist a prayer coordinator for your church.
Seek out someone who will help coordinate and organize this effort. Contact the Baptist General Convention of Oklahoma with the name of your prayer coordinator and their contact information.
People can sign up on the BGCO Web site at www.bgco.org. Prayer coordinators receive a free pedometer to keep track of the mileage for their team.
2. Enlist prayerwalkers within your church.
Have a sign-up for people to commit to prayerwalk on Saturday, March 8. Encourage members of all ages and stages of life to participate.
Ask for the following:
a. Name and contact information.
b. Do they plan to walk alone or would they like to be part of a group?
c. Do they have an area whre they would commit to prayerwalk? Make suggestions such as neighborhoods, schools, community centers, public places. Remind people they can walk, run or even drive.
3. Organize people who would like to prayerwalk in groups.
Keep the groups small.
4. Offer resources that will prepare people to prayerwalk.
Contact the BGCO women's missions and ministries office for resources; 405/942-3000, ext. 4318
5. Plan an organizational meeting to answer any questions from participants.
Distribute any resources that might help your participants. Encourage each participant to keep track of the number of miles completed for follow-up.
6. On Saturday, prayerwalk! Keep track of all your miles.
Even if a group completes 10 miles, count the miles for each individual (for instance, if your group of four walks two miles, you will report a total of eight miles).
7. After March 8
Contact spruitt@bgco.org with the total number of miles your church completed.
Praying for unbelievers:
_ Pray for receptive and repentant hearts
(Luke 8:5-12).
_ Pray for their spiritual eyes
and ears to be opened to the truth of Christ
(2 Cor. 4:3-4).
_ Pray for them to have God's attitude toward sin
(John 16:8).
_ Pray for the person to be released to believe
(2 Cor. 10:3-4;
2 Tim 2:25-26)
_ Pray for a transforming life (Rom. 12:1-2).
_ Pray for God to send them into His harvest field
(Matt. 9:35-38).