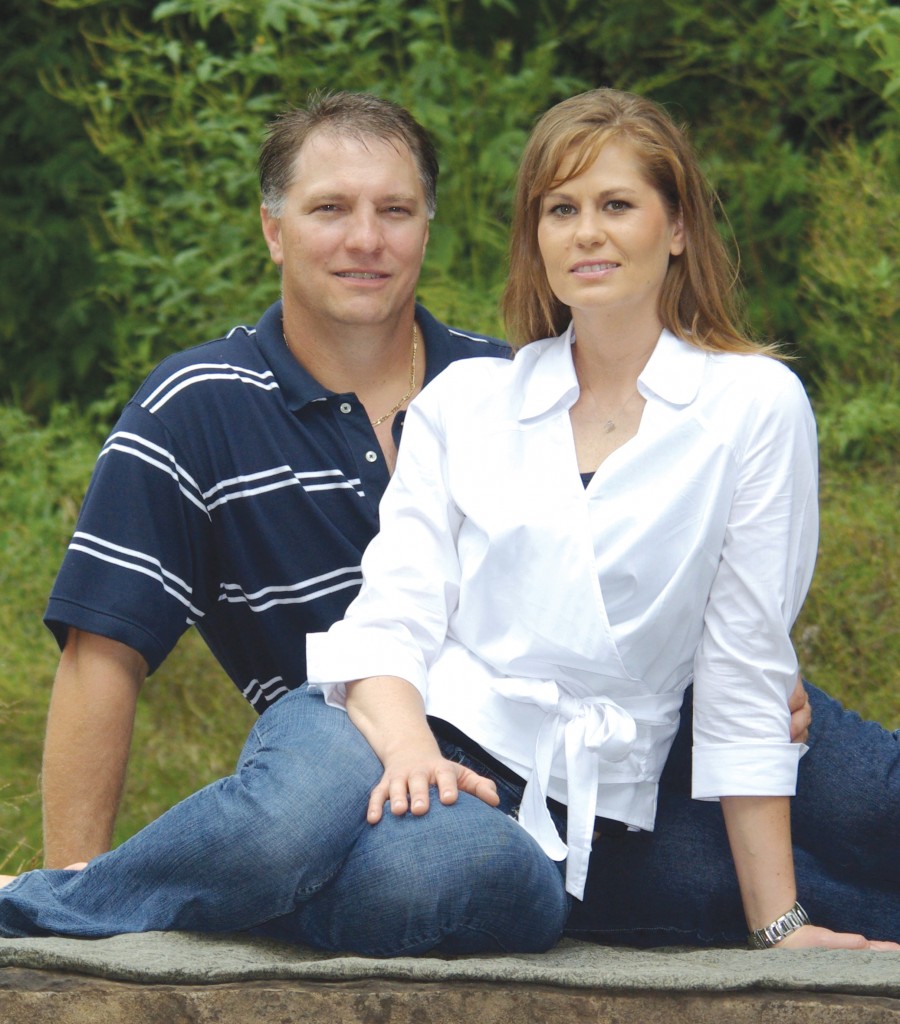 Shannon Renfro was a 38-year-old stay-at-home mother of two adopted children. Many times, you would find Shannon sitting on the floor of a thrift store praying with someone she had just met. On other occasions, you'd discover her mark of an encouraging Bible verse or the drawing of a heart in the dust on the window of a home.
"Shannon never graduated from college, but she had a degree in that which mattered," said her mother Linda Gardner. "She was on mission 24-7."
The fact that Shannon touched hundreds of lives was evident at her funeral. More than 1,500 people gathered at the Public Schools Event Center in Morrison, a town with a population of less than 700, to pay their respects to her.
Shannon, who was worship leader at Morrison, Hilltop Country, was found in her home March 4 with gunshot wounds to the stomach. She died a few hours later at Stillwater Medical Center. Accused of the shooting was her 12-year-old son, Kaleb, who today remains in custody at a juvenile center.
Hilltop Country pastor Russell Hughes, said he got a phone call on the morning of March 4 from the school where Kaleb and his 10-year-old brother, Shay, were students. School officials said the boys rode their bicycles to school and weren't dressed as neatly as they usually were. The school also called Shannon's husband, Duke, a pipeline engineer, who had left for work early that morning, and the Noble County Sheriff's office.
Hughes said both boys, who were adopted as infants, have special needs.
"Duke and Shannon were both advocates for special needs children," Hughes said. "The way they loved these boys is an example for every family on how to love kids."
No explanation has been given on why Kaleb shot his mother or where he got the weapon.
Gardner said the wiring in her grandson's brain "just isn't right."
"This town and this church have been moved by this tragedy and by the love that it has generated," said Hughes. "Even the law enforcement agents and investigators have been affected by it."
Hughes said when Noble County Sheriff Charlie Hanger, a retired Highway Patrolman, returned Shannon's diary to his office, he said in all his years, he has never dealt with something like this.
"Just watching Duke and his reaction to all this, plus the stories you've told, has changed me," Hanger told Hughes.
And the stories of how Shannon touched lives and loved on people seem to be endless.
Hughes said at the funeral, he asked how many had some kind of contact with Shannon where she shared Jesus, talked openly of the Bible, told of the Lord, talked about salvation or just influenced them personally.
"More than half the audience stood," he reported.
"There was a swish heard throughout the center as people stood," recalled Gardner. "It was like the Holy Spirit moved through the crowd."
Duke said shortly after Shannon died, a lady from Cushing called and asked for her.
"She fell apart when I told her what had happened," Duke said. "When I asked how she knew Shannon, she told me they had been talking on the phone for a while. Shannon had seen her in a thrift store and noticed she had a disabled daughter. Shannon began to talk with her and discovered her marriage was falling apart and she and her husband were filing for bankruptcy."
Duke said Shannon and the woman sat down on the floor and prayed, and then began a relationship over the phone.
"She told me although they were still having financial problems, their marriage was back on track," Duke said.
Another woman told Gardner that Shannon changed her life by getting her into the Word.
"I didn't like who I was, but when I walked away from Shannon, I felt good about me," the woman told Gardner.
One man wrote that Shannon's death changed his life.
"Tonight, sitting here at my computer, God slammed home a message," he wrote. "I need to get my life right. Four years ago, I looked death in the face. I was not expected to make it through surgery. Since then, I have been trying to figure things out. Shannon's loss has weighed heavily on my heart, and now, I know why. She was worthy enough to sit beside God in Heaven. I was not. Her dedication to God should be an inspiration to us all. She will continue to be a catalyst in my life."
While shopping at a garage sale, Shannon invited the home's owner to Hilltop.
"She invited me to the women's Bible study and made me feel so welcome," the woman recalled. "I look forward to spending many years at Hilltop Country Church."
At Shannon's funeral, a woman told her mother that Shannon had reached out to her teenage son, inviting him to church. Four weeks later, this woman was saved.
One person came to know Christ at Shannon's funeral, and since her death, Hilltop has had 17 professions of faith, all in some way connected to Shannon.
"God is using Shannon's death to shine light on His Kingdom," said Hughes. "Hilltop is getting ready to go to two Sunday morning services. Since this happened, we have seen sparks of revival. The church is walking in a new love toward everybody. There is a lot of deep, Christ-like love being passed out here."
Gardner said Shannon was saved when she was 6.
"There was a thunderstorm coming up, and she was scared," remembered Gardner. "I told her about Jesus and introduced her to a safe haven. I knew then there was a high calling on Shannon's life."
Gardner said in reading the Word since Shannon's death, she has been shocked at how many times the word "mourn" is in Scripture.
"God has shown up and made Himself strong when we were so weak," she said. "God is using this tragedy to shine light on His Kingdom."
Duke said people keep apologizing to him for his wife's death, but he tells many of them if she were here today, they would not be saved.
"It's worth her death to have these names written down in the Book of Life," he said. "Whole families have come to know Christ through this. If a seed dies, it produces a rich harvest."
Duke added that it would be so easy to give up in the face of the tragedy, but then Satan wins.
"Some days, it is tough to get up," he said. "Every occasion is hard to get through. If it weren't for the church family and community praying for us, it would be impossible."
Hughes said this tragedy has changed the way he looks at mourning.
"Now, I don't miss an opportunity to see God in it," he noted. "If you look at this with physical eyes, it is nothing but ashes. But the beauty that has come through all of this is astounding."