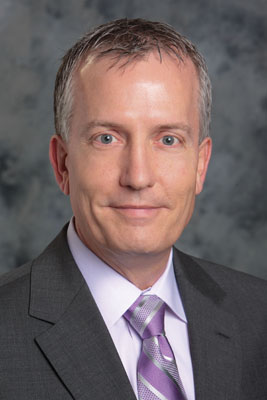 Tim Gentry said the same Bible verse that led him to California 27 years ago has led him back to Oklahoma.
However, this time, that verse in Rev. 3, "I have set before you an open door, and no man can shut it," was coupled with John 4:35, "Lift up your eyes and look on the fields; for they are white to harvest," as Gentry felt God leading him to the evangelism position with the Baptist General Convention of Oklahoma.
Gentry, who served as evangelism specialist/church consultant for the California Southern Baptist Convention the past 15 years, began April 5 as personal evangelism specialist and group leader in charge of state evangelism and also ethnic, student and emerging generations evangelism.
"True, there are more lost people in California than Oklahoma, but since I left the state 27 years ago, Oklahoma has voted in liquor-by-the-drink, pari-mutuel gambling and the lottery," Gentry pointed out. "There is a great need here."
Randall Adams, Church Outreach Team leader, said Gentry's experience planting a church through reaching the lost, then pastoring that church for 12 years before being asked to help lead California in evangelism caught his attention.
"Tim knows how to share Jesus with people," Adams stressed. "He knows how to serve a church. And he knows how to work with others in developing evangelistic strategies."
Born and raised in Oklahoma, Gentry made a profession of faith at Oklahoma City, Putnam City when he was 7. He surrendered to the ministry at Falls Creek after moving to Ada, First, where O.S. Hawkins, now president of GudeStone, was pastor.
Speaking of Gentry's connection to Oklahoma, Adams said that this will greatly help him as he travels the state meeting with directors of missions, pastors and churches.
"Tim knows the roads and he knows the people," Adams pointed out. "Our folks will come to love him as they learn that he already loves them. And they will come to greatly appreciate him as he helps us to better reach our sons and daughters, friends and neighbors with the Good News of Jesus Christ."
A graduate of East Central University in Ada and Southwestern Seminary in Fort Worth, Gentry also holds a doctor of ministry degree from Golden Gate Seminary in Mill Valley, Calif.
After graduating from Southwestern, he was commissioned by the North American Mission Board as a church planter missionary. He moved to Roseville, Calif. and started West Roseville Church, where he was pastor for 12 years before moving to the California Convention.
Gentry said being with a state convention for 15 years, he understands working with pastors and directors of missions and being part of a team.
Since his parents still live in Ada and his mother-in-law lives in Pauls Valley, and he has kept a subscription to the Baptist Messenger, he said he has been in touch with what's going on in Oklahoma.
"I'm excited to jump in and help implement MY316," (Oklahoma's new evangelism witnessing tool) Gentry said.
He noted that a good biblical definition of evangelism is more than a person making a decision to follow Christ.
"The telling of the Good News is the most important step," he said, "but it is a process a lot of churches struggle with. They do good events, but don't always connect the dots to keep the harvest and bring the people into the storehouse."
He said a lot of past evangelism methods worked so well because they were based on time outside a person's normal routine.
"But with everyone working and spending time commuting to work, there is not as much time as there used to be for these events," he pointed out. "We need to equip people to evangelize in their normal routines, not necessarily at a designated time, but at work, school and the marketplace. We are the salt and light in these places."
Gentry emphasized that people still need training in how to share the Gospel.
"We need people to understand how talking with friends and co-workers and meeting needs, such as giving a cup of cold water in disaster situations, can lead to a presentation of the Gospel," he said.
He related that one of the best experiences he had was as a bill collector when he was at East Central.
"It helped me learn how to probe and be straightforward with people," he said. "It also helped me learn how to organize prospects and how to follow up with prospects. I used those skills as I went door-to-door to more than 5,000 homes in Roseville."
Gentry said he doesn't like ineffectiveness.
"I want there to be fruitfulness," he emphasized. "Faithfulness is very, very important to me, but faithfulness must be balanced with fruitfulness."
And in the same light, he said intentional evangelism is a balance between relational and confrontational.
"We think of confrontational as negative, but there comes a time when people need to be confronted with the Gospel," he said.
Gentry's wife, Mary, is a school teacher, and will remain in California until the end of the school term June 11. The couple has two grown children. A daughter, Rachel, and her husband, Brett Denbow, live in Springfield, Mo., with their two children, and a son, Joseph, is a helicopter pilot in training with the Army in Alabama.