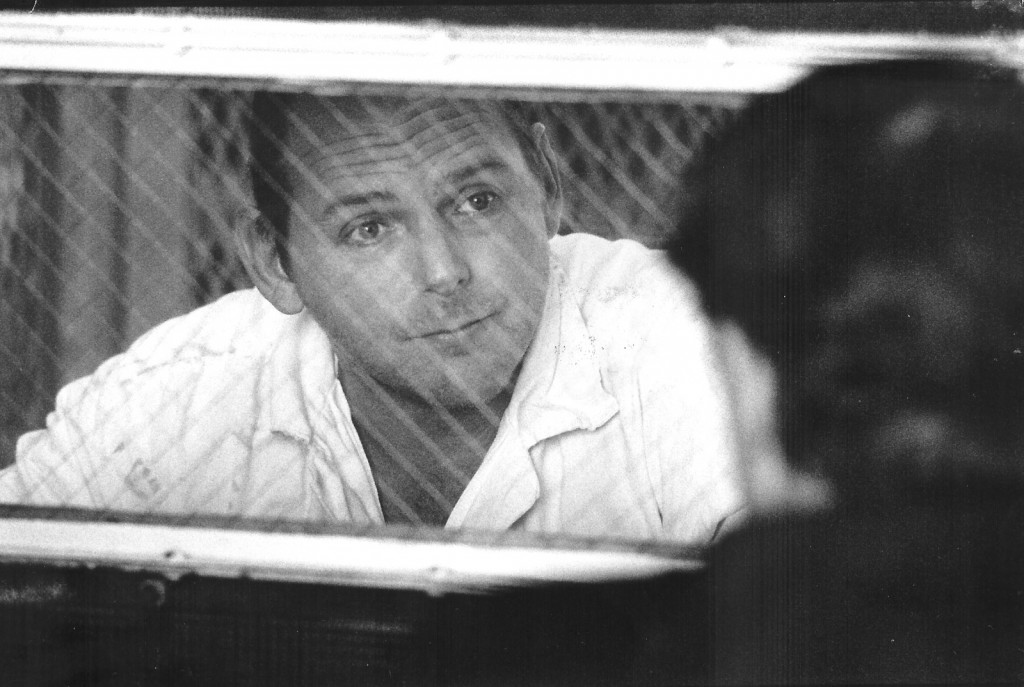 At 6 p.m. on May 24, 2000, Annie Wampler sat in the witness area of the death chamber at Huntsville Prison in Texas.
Smiling, her cousin, Donnie Foster, who had murdered a convenience store owner, looked directly at her and said, "I love you, Annie. You have been the best friend I have ever had in the world. I'll see you when I get there. I'm ready, warden."
With those final words, the lethal injection began to flow into Foster's arms, until he breathed his final breath on Earth.
"But I knew he had breathed his first in Heaven," said Wampler.
It was a long and tedious journey that brought Wampler and Foster to that fateful day.
Foster was adopted by Wampler's uncle when he was 2. They saw each other only at family reunions. Foster joined the Army when he was 17, and volunteered to go to Vietnam. There he met a young man who became his best friend. They were totally on their own in a foreign country, in a war they didn't understand, and like many soldiers, drugs and alcohol became an escape for them. It was after a night on the town, while Foster was cleaning his gun, that he accidentally shot and killed Michael, his best friend. He was tried for the killing, and received a suspended bad conduct charge and confinement to hard labor for six months. However, he finished his tour in Vietnam, received the National Defense Service Medal and Vietnam Service Medal and an Honorable Discharge. But his life was never the same.
After Vietnam, his drug involvement continued, and he went into a convenience store to get money for drugs and ended up killing the owner, who had a wife and 9-day-old daughter.
In 1984, he was sentenced to die for the crime.
Meanwhile, Wampler was living a blessed life in Walters, with her husband, Dale, and three children and grandchildren living nearby.
But in September 1995, her safe little world was jolted by a letter she received from the Huntsville prison. Foster wrote her to thank her for being there for his dad after his mother died. Thus began a nearly five-year relationship that would see Foster turn from an angry young man to someone who looked forward to Heaven.
On Jan. 13, 1996, Donnie's letter requested a visit from Wampler.
"All these years, I had sat in my comfort zone, enjoying all the blessings of God and pretty well protected from the horror of the world," said Wampler. "That is until I was invited to Texas Death Row where God gave me the challenge of a lifetime."
Over the next few years, Wampler and Foster exchanged hundreds of letters, and Wampler and other family members made long trips to visit him.
In March of 2000, Foster asked that his appeals process be stopped. He knew he was guilty of the crime, and was ready to die.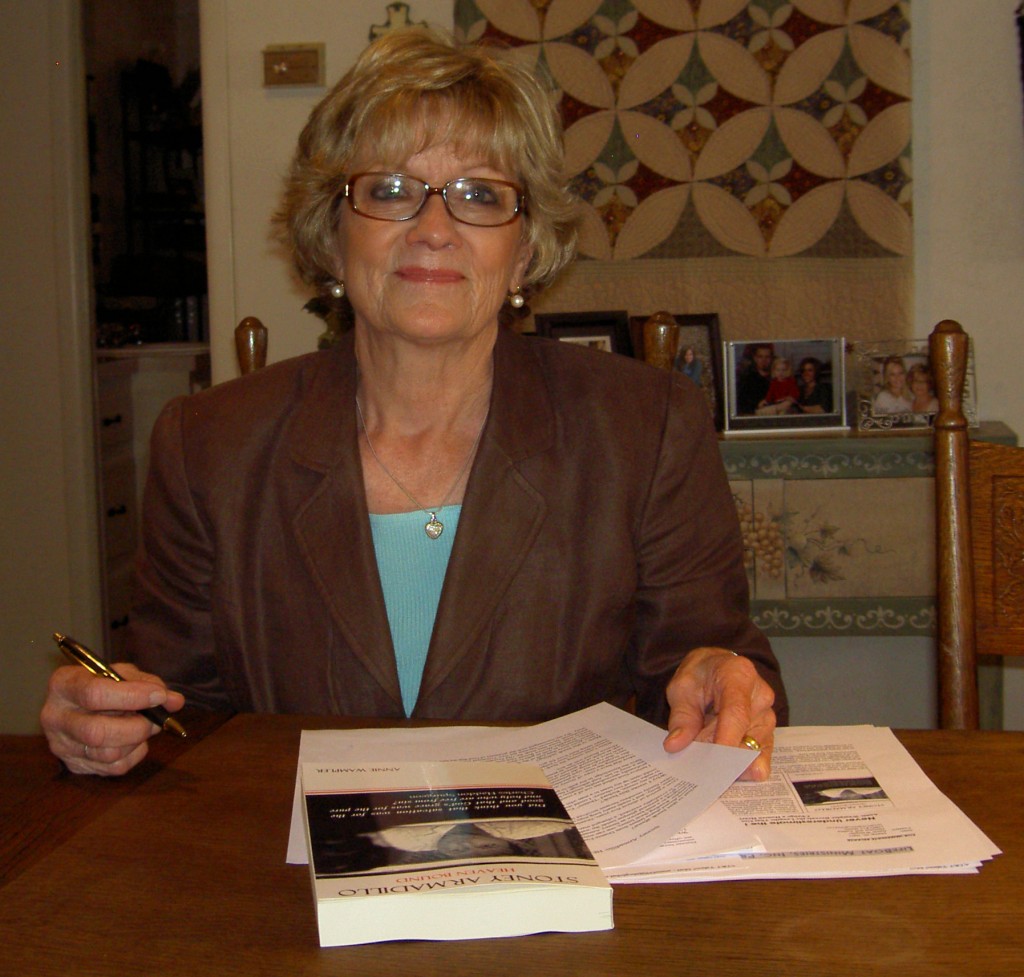 In a testimony he wrote to be read at his funeral, Foster said he believed in Jesus. "Before Annie came into my life, I wasn't sure I was right or not, especially in the ways of God. God has shown me over and over in all these years that He is real."
Wampler said it was several months after Foster's death that she considered writing a book.
"I tried to lay it aside several times," she admitted. "But after pushing it back for almost two years, I got an e-mail from a published writer and friend, who had read my original manuscript, and she told me it was time to get back to work."
The result is Stoney Armadillo (Foster's street name) Heaven Bound, a book of letters from Foster and Wampler's own spiritual insights, commentaries and personal testimonies.
Now, Wampler teaches Evangelism Explosion classes at the Geo Correctional Facility in Lawton.
"To the incarcerated individuals, this course can have a profound effect on their own lives," said Wampler. "And by learning how to win others to Christ, they will ultimately help themselves by giving them an alternative to the previous lifestyle that landed them in prison."
Wampler said she has given more than half the books she had printed to inmates, prisons and local church libraries.
Tony Nickel, pastor of Harrah, First, and former pastor of Walters, First, where Wampler is a member, said "Stoney Armadillo: Heaven Bound gives hope to prisoners and their families, this group of people who are almost a secret society on whom we turn our backs and look the other way. For those outside the prison walls, this book gives them a very personal glimpse inside the prison walls of death row and a peek into the very heart of a man who is eventually executed, a changed man."
For more information about the book, contact Wampler at 580/875-6020, e-mail annieL39@sbcglobal.net.