Greetings!
I offer a different form of DHD to you. I realized there is a list of new books coming out of which were written by people I admire and appreciate, so I thought I would dedicate a DHD to promoting their books.
Full disclosure, I have not read most of the books on the list, but they have potential for me to read in the near future. One of the reasons I haven't read most of them is, well, I don't have copies of the books in my possession. However, I am familiar with either the stories told in the books or with the authors and have read previous works of theirs that I am certain they are worthy of promotion through DHD.
Also, I am adding some Thunder thoughts at the end.
Here we go!
Albert Mohler's 'Tell Me The Stories of Jesus'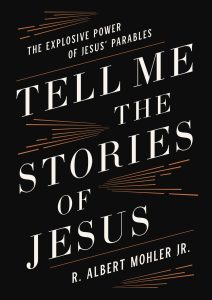 I dedicated a full DHD to this book. You can read it here.
This is the book I read over the summer and enjoyed it greatly. As regular DHD readers know, I am a Mohler fan, love listening to his podcast The Briefing and believe he is one of the most trusted Christian leaders of our time.
I grew in my understanding of Jesus' parables by reading this book, especially parables that are hard to understand. Check out my six takeaways if you'd like to know more about the book.
Ryan Smith's 'Trust the Circle: Understanding God's Design for Sex, Gender and Sexuality'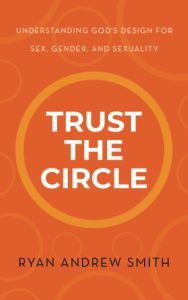 Ryan is one of my all-time favorite bloggers. He has written many blogs for WordSlingers over the years, and his writings are always stellar. Ryan makes you think; he writes in such a way that compliments the reader's understanding of life and culture.
And Ryan doesn't shy away from the hard issues, and he takes on one of the hardest issues of modern society in "Trust the Circle." As I mentioned, I have not read Ryan's book yet, but this is definitely one I plan to read and can confidently say that Ryan addresses this tough topic with the Gospel in mind.
Jeremy Freeman's '#butGod: The Power of Hope When Catastrophe Crashes In'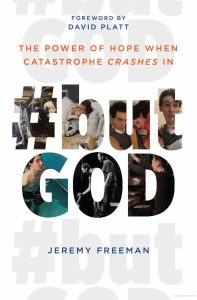 Many Oklahoma Baptists are familiar with what happened to Caleb Freeman when he was driving one rainy December night and a semi-truck crashed into his vehicle. How he survived is completely miraculous, and now Caleb's dad Jeremy, pastor of Newcastle, First, shares in a newly published book this amazing story that not only impacted their family but is being used by God to impact all who hear Jeremy and Caleb share it.
Emmitt McKenzie's 'Life: It's Not Supposed to be Like This'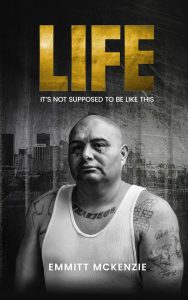 If you were to meet Emmitt McKenzie now, you may think he is one of the nicest guys you've ever met. Apparently that has not always been the case. Emmitt used to be a member of a powerful gang and lived a dangerous life.
Emmitt is a new man now because Jesus changed his life. He's been a pastor and Christian speaker and is currently pursuing a seminary degree. Just as Caleb Freeman is considered a walking miracle after recovering from a near-death accident, Emmitt is also a living miracle, changed from being a dangerous gang member to preaching the Gospel and encouraging people to live for Christ.
Trevin Wax's 'The Thrill of Orthodoxy'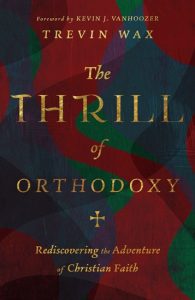 I've read many of Trevin's work, mostly articles. Trevin actually inspired DHD. He used to write a weekly blog called "Trevin's Seven."
Now Trevin has written "The Thrill of Orthodoxy," and what I have learned about Trevin is he has a way of making the mundane interesting. I know he has a passion for Christian history and admiration for many of the great Christian theologians of the past. What I would expect from this book is an abundance of encouragement for the reader to consider either finding for the first time or returning to why Christian doctrine is powerful and enlightening.
Thunder thoughts
Today's Thunder thoughts are not for those who are only interested in when the Oklahoma City Thunder are going to be a great team again. If that is you, well, you may as well end here.
For those who find progress among the current squad encouraging and can celebrate when the few times the Thunder experience victory this season, this is one of those times to be encouraged and to celebrate.
The Thunder picked up their first two wins of the season, and both came against the Los Angeles Clippers. The first one happened Tuesday night, when the Thunder dominated the whole game. The second was more of a challenge last night, being down at halftime, but the Thunder took charge in the second half and collected an eight-point win.
Keep in mind, the Clippers are considered NBA title contenders. Yes, they were without Kawai Leonard, and it is early in the season, but these two wins showed a lot of promise from a few young players.
Tre Mann and Aleksej Pokusevski are two of the few. Tre put on a scoring clinic Tuesday night. Poku hit a few clutch three-pointers Thursday night, making sure the Clippers did not come back to win. And Poku showed some defensive toughness with a big block against the Clippers big man Ivica Zubac.
To sum up, the long NBA season has begun. The Thunder will experience many disappointing losses, but the progress is there. This week was a good one for the Thunder.