DAVIS—Fall break is a time when many families take trips, catch up on yard work and just enjoy beautiful weather. For nearly 250 preteens at CrossTimbers Missions Adventure Camp near Davis, the weekend became a time of spiritual enrichment, fun and fellowship.
The inaugural Catapult Oklahoma Preteen Retreat took place Oct. 21-22 for fifth and sixth grade students and adult sponsors. Catapult Weekend is a newly-introduced event by the Baptist General Convention of Oklahoma (BGCO) Conference Centers and happened at the same time as the Fall Back Retreat for teens and youth at Falls Creek.
"We had a great weekend of ministry," said Glenn Barber, CrossTimbers Program Director. "The students responded very well to the times of fellowship, recreation and Bible teaching. It had the same great CrossTimbers experience feel, only in the fall."
Eighteen churches from across Oklahoma took part in the Catapult Weekend.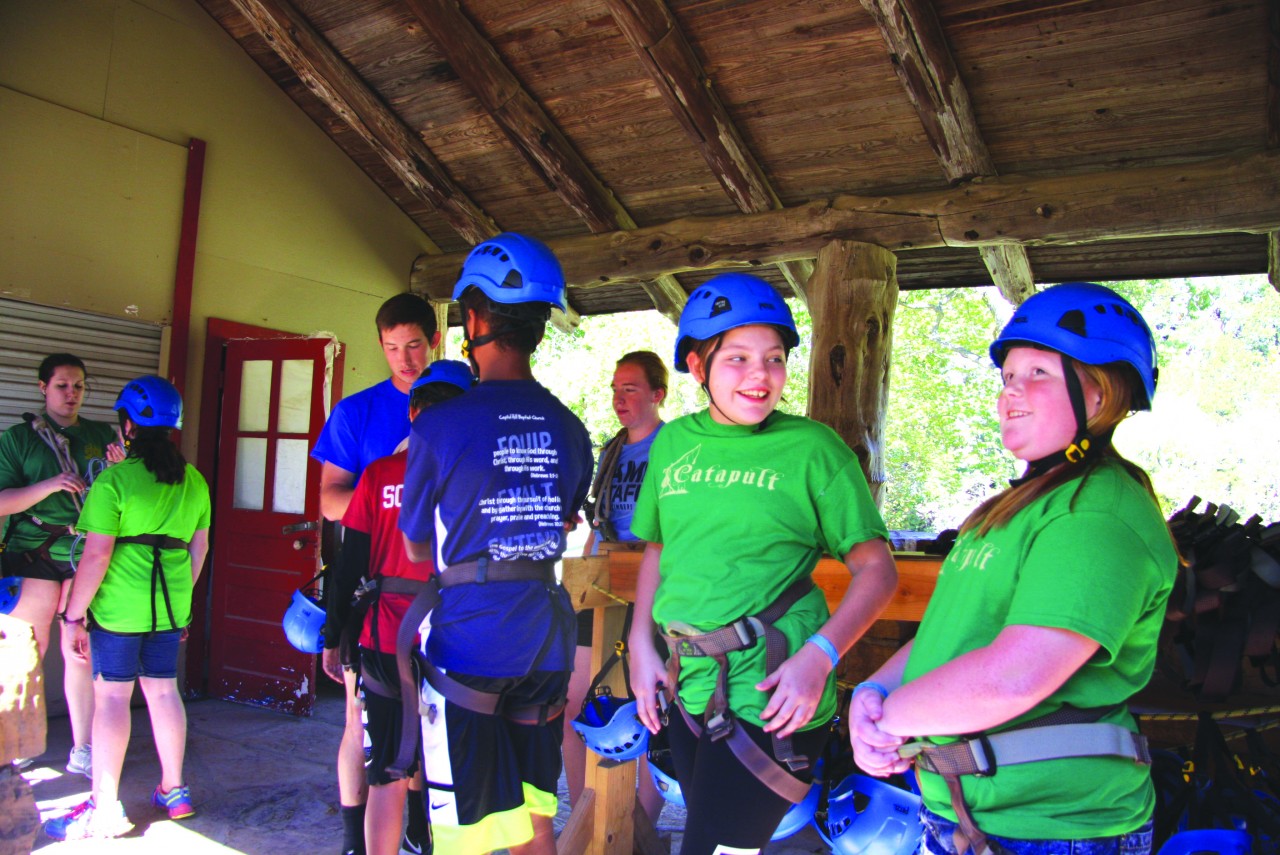 Travis Southern, who serves as pastor at Purcell, Emmanuel, took part as a sponsor and saw the benefit of the event.
"I have a child at Catapult who is really enjoying it, and at the same time, one of my kids is attending the Fall Back retreat (at Falls Creek)," said Southern, who brought 13 children from the church to Catapult.
Paul Beam of Oklahoma City, Capitol Hill, brought 12 children to Catapult Weekend.
"The kids are really enjoying everything. This (weekend) will really have everyone excited and ready for the summer week of CrossTimbers," Beam said.
Campers enjoyed various activities during Catapult Weekend, including camper-favorites like "gaga ball," the ropes course, archery and the pedal cars. In addition, CrossTimbers unveiled a new feature on Friday night, which was outdoor laser tag.
Oklahoma City, Southern Hills brought a total of 15 people (11 children) to Catapult, and Daniel Snow, who serves as Southern Hills' minister to young adults, said the campers were enjoying everything from the new laser tag feature at CrossTimbers to the Bible teaching times.
According to Barber, the fall weather during the open-air tabernacle times was refreshing, when compared to the hot months of June and July of summer camp.
"We love every minute of the summer sessions of CrossTimbers. Yet the fall weather was just beautiful and made the sessions that much more enjoyable. Most importantly, though, we were thankful the Lord's hand was moving this weekend, like He does
during the summer," Barber said.
According to Barber, who preached about the full armor of God in Ephesians 6, and offered two times of response and prayer during Catapult Weekend.
For more information about events happening at CrossTimbers, visit www.crosstimbers.org/events.