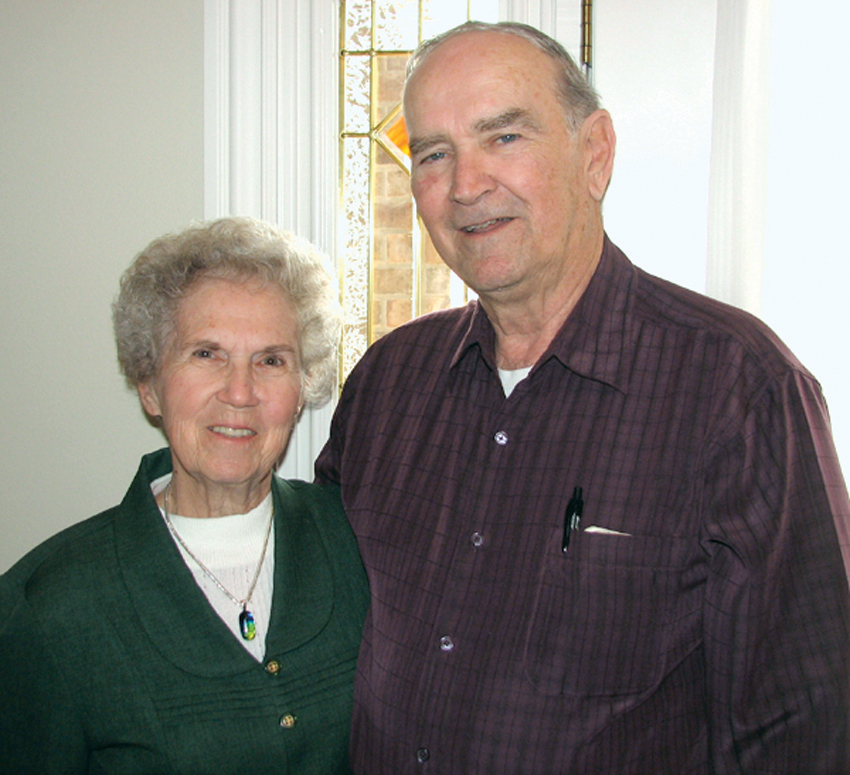 Beautiful stained glass pieces fill their house. Lamps, light shades and sun catchers, all representing hours of creativity and detailed work. Frank Derby is the artisan and enjoys designing stained glass as a hobby in his shed outside his home that he shares with his wife, Betty, in Grove.
Frank and Betty were engaged on Valentine's Day in 1952 after being introduced by a mutual friend a few months before. Frank had joined the Army out of high school and served in Korea two years. Ironically they were both born in Pennsylvania; Frank in Redding and Betty in Bradford. Frank's family moved to Olean, N.Y., where he was raised. After growing up in Duke Center, Pa., Betty attended business school and later was offered a job with an engineering company, relocating to Olean. One of Frank's best friends was an engineer at the company and kept telling Betty, "You've got to meet my buddy, Frank-he's coming home soon!"
Betty met Frank and said that while she was impressed, "I wasn't ready to start dating him right away. I still needed to do some research!"
Once she completed her "research," they were married on the first day of summer, June 21, 1952.
Spartan Aeronautical College in Tulsa was the drawing card that took two Northeasterners all the way to Oklahoma. Frank enrolled in the college's aircraft mechanic program and after completion, accepted a job with Cessna Aircraft Co. in Wichita, Kan. He worked for Cessna 35 years, retiring as the head of military parts in 1989.
At age 30, Frank accepted Christ as Lord and Savior. Betty had become a believer earlier in life, but had never been baptized. The couple was baptized together during a candlelight service at a small Southern Baptist mission in Valley Center, Kan.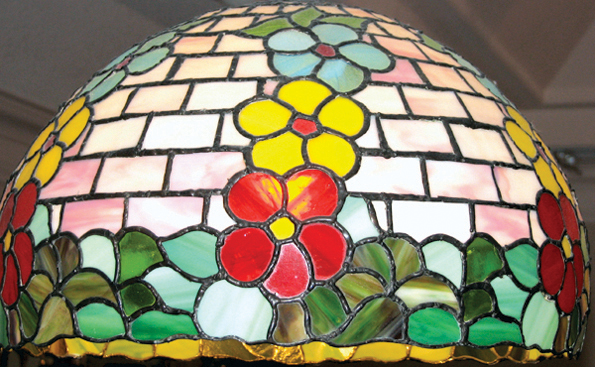 The couple has two sons, Dennis and Troy. Dennis and his wife have four children and own a drapery and upholstery business in Denver. Troy and his wife have four children and are currently residing in Seoul, South Korea, where Troy is an attachŽ for drug enforcement with the U.S. Embassy. Frank and Betty are proud of their eight grandchildren and four great-grandchildren and enjoy spending time with them.
The couple moved to Grove after retirement to live on Grand Lake. They have been active members of Grove, First for several years. Frank serves on the property committee and volunteers for remodeling projects through the church's "Joash Project." Betty is the activity coordinator for BYKOTA (Be Ye Kind One To Another) Senior Adult Group.
In 2000, the couple had been talking about needing to establish a will when they saw in the Baptist Messenger that The Baptist Foundation of Oklahoma provided estate planning services. "The Foundation took care of everything we needed. We felt like we could ask anything, and they really helped us," said Betty.
Last fall, the Derbys decided to establish a gift annuity through the Foundation.
"It was a good use for the money," said Frank. "Many senior adults question, 'How much money is enough . . . how much will we need to take care of us?'" said Betty.
The gift annuity provides the couple with fixed income payments each month which was a very appealing feature.
"With fixed payments at a good rate, it was the best option to help with our future," said Frank.
The gift annuity will ultimately provide a gift to the couple's church as well.
"I'm happy that it's a gift that gives twice!" said Betty. "To us and our church!"