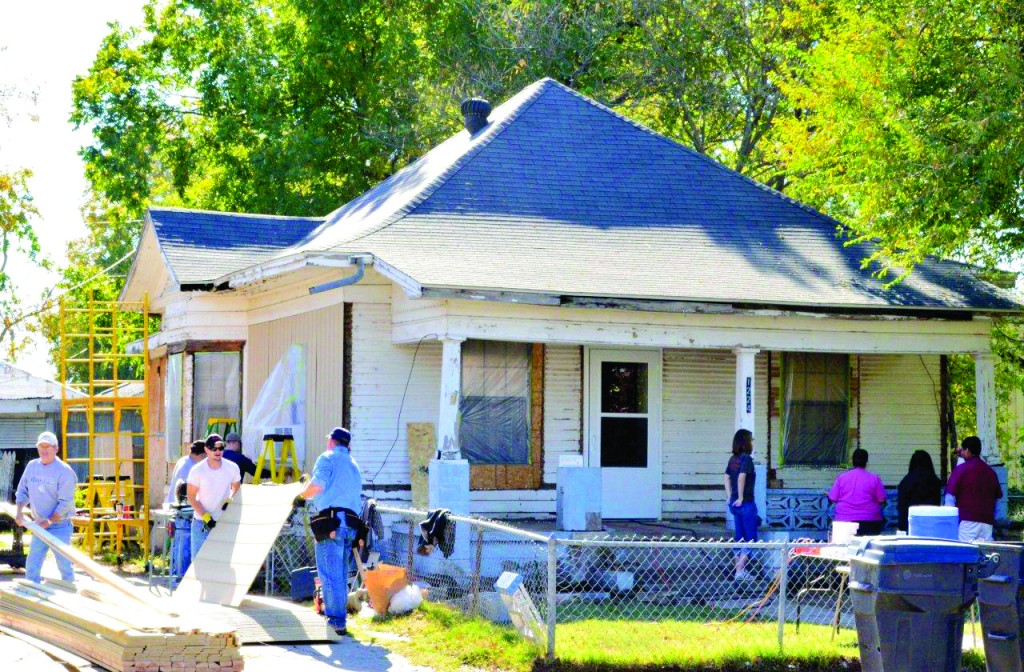 >>by John Evans Freelance Writer
A poor father in Oklahoma City has a simple dream: fix up his family's dilapidated house. A commercial contractor, he labors by himself even through a diagnosis of cancer.
"Well he got the inside done, but by the time he got done with that, his cancer had advanced so much that he couldn't complete it," said Brad Davis, senior pastor of Oklahoma City, Eagle Heights.
Cancer would claim the father's life, but not his dream. An Eagle Heights member who had been ministering to the family learned of the father's wish and approached Davis about doing something to help.
"We looked at it, and we went to some of the businessmen in our church who were contractors and owned a paint company and a lumber yard, and they donated all that we needed to get this job done," Davis said.
The church put together a team of about 60 volunteers to repair the house under the supervision of David Clack, a retiree and handyman.
"The eaves were falling off (the house) and there were great big holes here and there, and so that caused the house to deteriorate even faster because of unrepaired parts of the house that were still exposed to the elements," Clack said.
Over a period of several weeks, the volunteers set about re-trimming the house, putting up siding, rebuilding the porch and cleaning the outside.
"I think any time a group of people can show God's love through that kind of event or project, it just encourages me to see the people who are willing to do that, who join in and want to be a part of something like that," Clack said.
Neighbors stopped by to ask what was going on, leading them to consider repairing their own houses and giving the Eagle Heights volunteers a chance to share their hearts.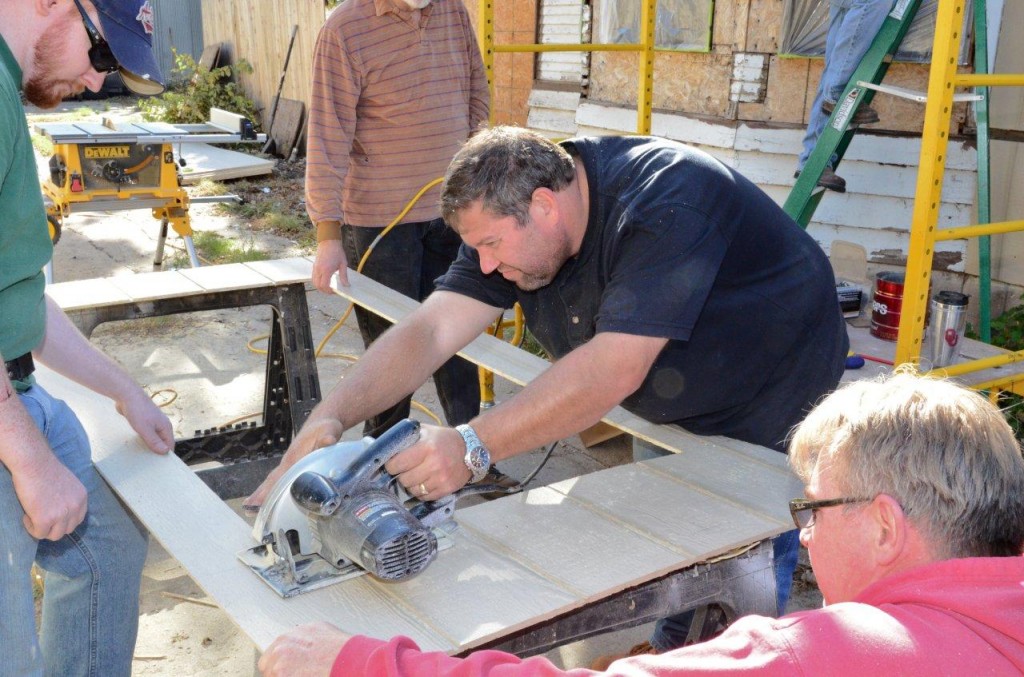 "When people walk up and ask us why we're doing this … basically it opens the door for us just to talk about that we love this family, this family has a need and we're just meeting that need, and then just segues right into the fact how much God loves us, that we all have a need," Davis said. "And we're using that opportunity to talk about how much God loves them, share the Gospel and hopefully see something come from that."
Davis said the family, who attends a mission church that works with Eagle Heights, joined in the repair effort, working just as hard as the volunteers.
"It's a mixed blessing for them, because their dad started this, and he died this summer," he said. "So us finishing it brought back both sweet memories of the fact that their house is getting done, but also painful memories of the loss of their father. So we were able to comfort the family, but at the same time celebrate with them, which is important."
For Davis, the willingness of so many church members to step out and give of themselves follows a pattern of people at Eagle Heights ready to impact their communities, from this project to a realtor who started a Bible study in her office.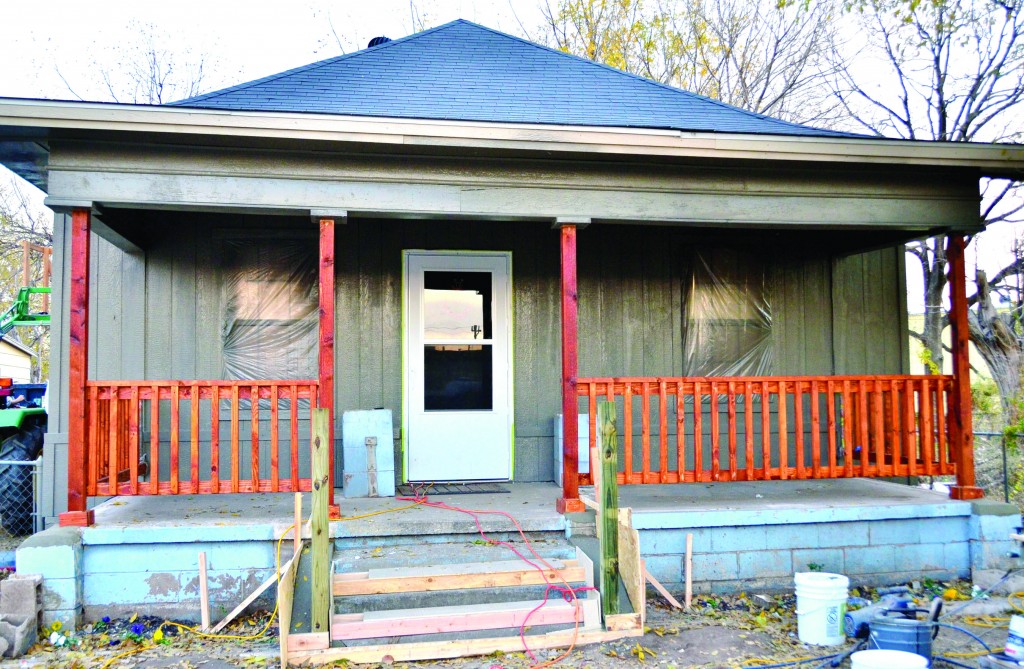 "People are coming to the point of wanting to do what God's leading them to do," Davis said. "They want to join God. They want to impact their community and they want to be a blessing to the people around them."
He says that as people have less and less exposure to the Gospel, their understanding of God, His love and His character is diminishing. That makes it even more important for churches to actively demonstrate those things among their communities.
"We try to see where God is at work in our community, and we try to join Him," Davis said. "We want to show people Christ's love, His grace and we want to be able to minister to the people around us."
"We don't want to sell out to a program," he added. "We just want to be very much pliable to what the Lord wants us (to do) and follow Him as He leads us."