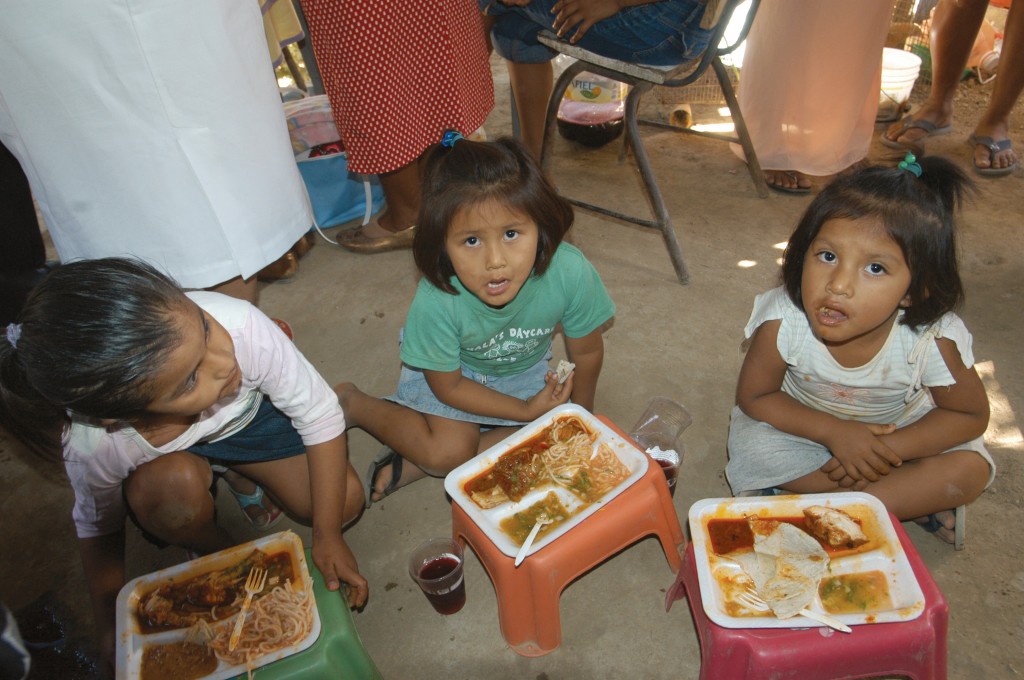 ACAPULCO, Mexico-The arrival of the strangers and three "gringos" was a minor distraction for the three young girls who sat cross-legged on the floor beneath the beams of the makeshift ceiling of the shelter built on the side of the hill, enjoying their lunch of barbecue chicken, spaghetti, corn tortillas and vegetables.
It was anniversary day. The girls were in a festive mood, and they were happy to share their Hibiscus flower juice with the visitors, even if they didn't quite understand what all the hoopla was all about.
Little did they know that their parents and the others gathered in out of the noonday sun in this area of Acapulco called Campo de Tiro-the shooting range-were giving thanks to God for the founding one year ago of a church. A gathering which now has 35 in attendance and is awaiting the baptism of four new believers.
The establishment of the Campo de Tiro church and others like it is the goal of the member churches of the Guerrero Regional Baptist Convention (GRBC) and the faculty of the Baptist Theological Seminary of the South in San Jeronimito.
Campo de Tiro actually was the fourth church plant since the GRBC launched its vision of planting 25 new churches between 2006-2010, including five this year. The first came in Zapotitlan Tablas in the east-central part of the state through the efforts of church planter Norma Milanes. Missions in Zalpatlahuac and La Puerta followed prior to Campo de Tiro.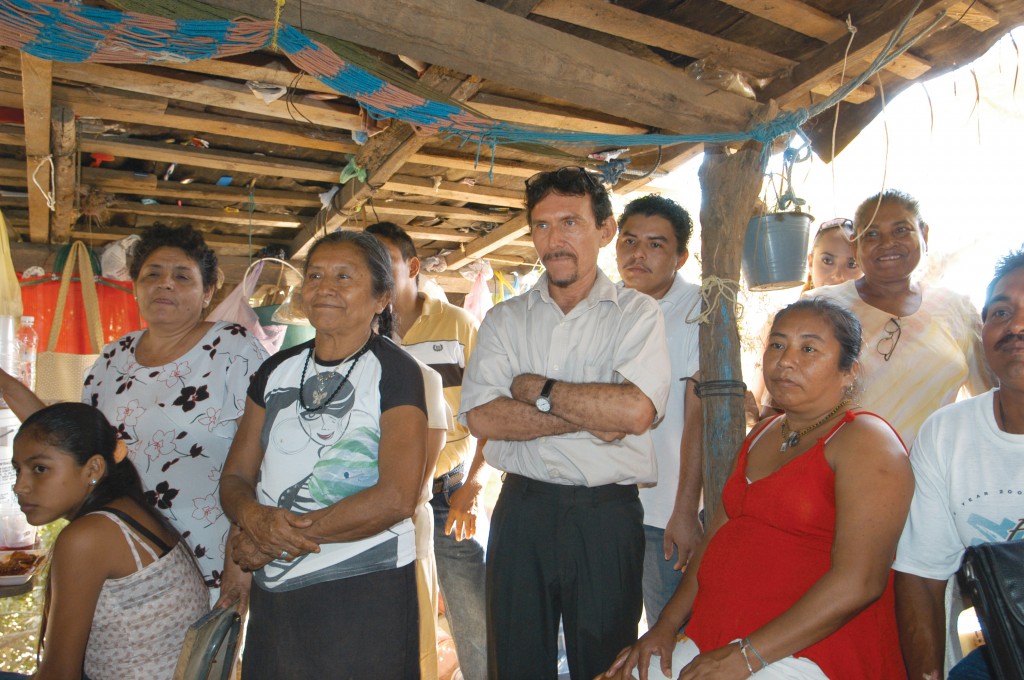 Since then, missions have been established in La Union, Zorcua, Atoyac y El Arenal, La Chole, Atlamajalcingo del Monte, Bajos del Ejido, Zumpango del Valle and Campo Nahuatl. According to a report on the efforts as of January this year, every one of the missions has had professions of faith and is expecting to conduct baptisms this year.
Some of the missions have a building in which to meet; others meet in private homes.
So, how great is the need for churches in Guerrero? Consider these facts.
_ Guerrero has a population of approximately 3.6 million.
_ Only about 120,000 of those are evangelical Christians.
_ Of those, only some 2,000 are Baptists.
_ Guerrero has 81 counties; only 11 have a Baptist presence.
_ In the past 130 years, Guerrero Baptists have established only 45 churches and some 25 missions.
That's the reason for the new church-planting vision, said GRBC church planting director Hilario Rojas, who helped commission several church planters at the GRBC's annual meeting last year.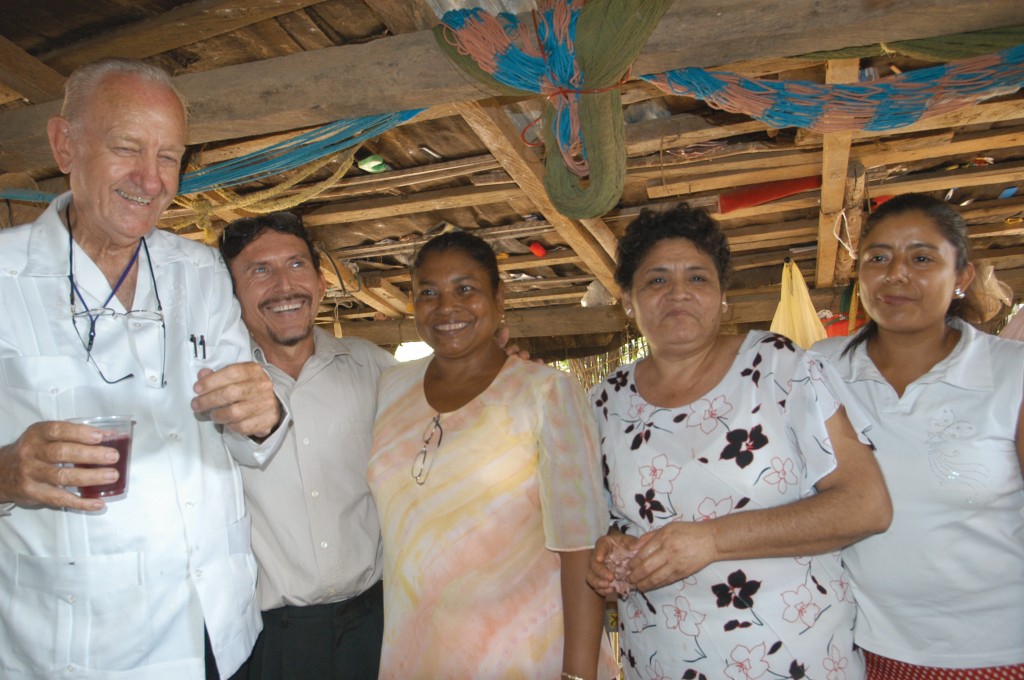 As the vision continues, students at the seminary are encouraged to obtain their diploma in church planting, and work is continuing to organize a church planters spiritual retreat to be held in November.
The Baptist General Convention of Oklahoma is joining with the GRBC and the seminary in its church planting vision. BGCO Executive Director-Treasurer Anthony L. Jordan envisions Oklahoma churches stepping up and "adopting" areas designated by the Guerrero leaders.
Oklahoma churches interested in becoming involved in the Guerrero church planting movement may contact Sam Porter, BGCO partnership missions specialist, at 405/942-3000, ext. 4337, e-mail, [email protected]