LITTLE AXE— Under the Friday night lights in Little Axe, members of the school and community gathered rallied to cheer on a star. The star of this homecoming game, which took place on Sept. 20, was not a football player, but a young lady who has been battling cancer.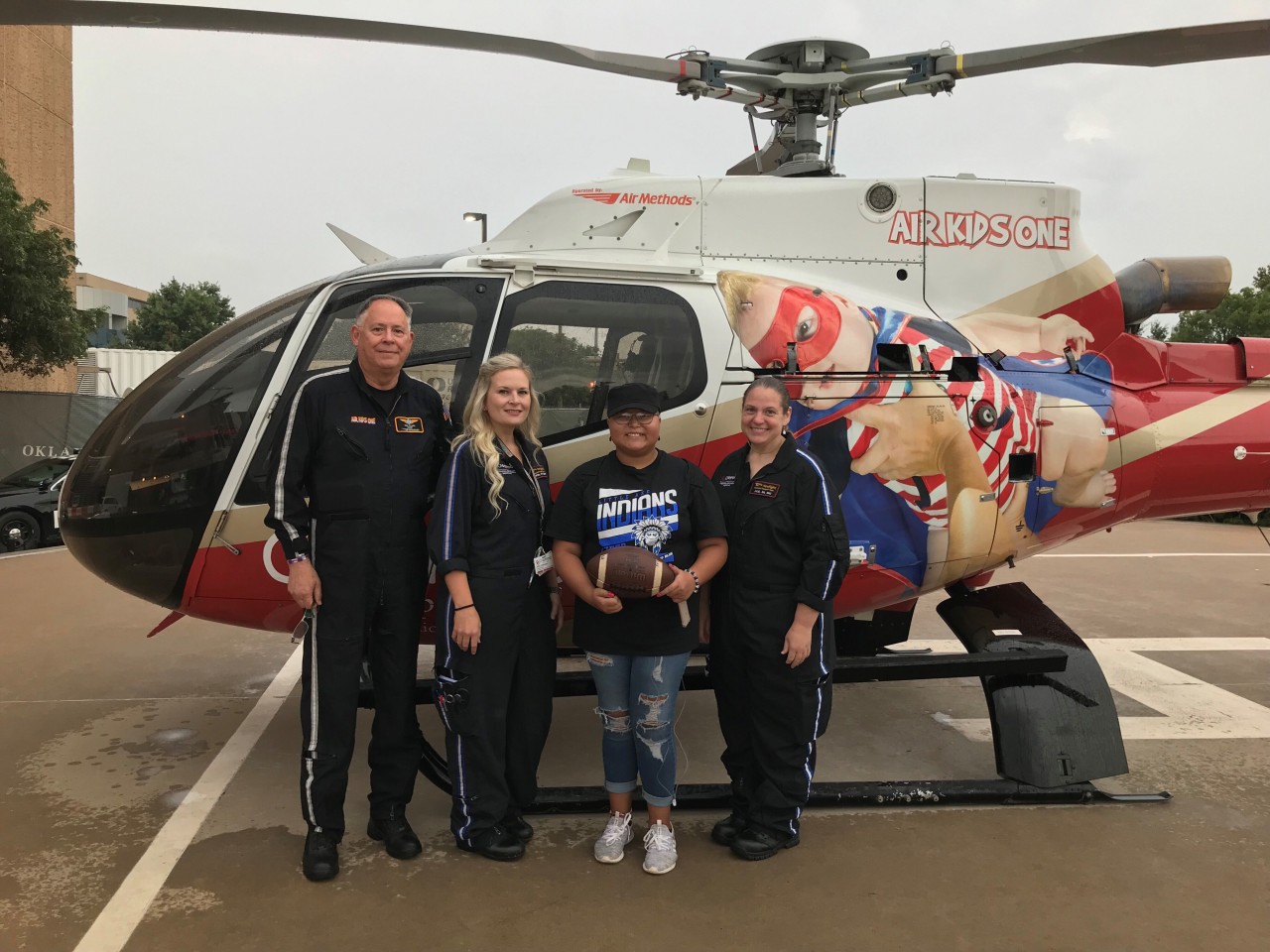 One local TV reporter said, "A game ball meant more than just being passed off to the referees in a small Oklahoma town Friday night. After traveling by (medical) helicopter with game ball in hand, Rachel Scott was able to have a night she wouldn't forget.
"Scott is a high school cheerleader at Little Axe High School and had the opportunity to present the game ball for the football game. This comes just after being in remission from Leukemia for more than three years at the Children's Hospital in Oklahoma City."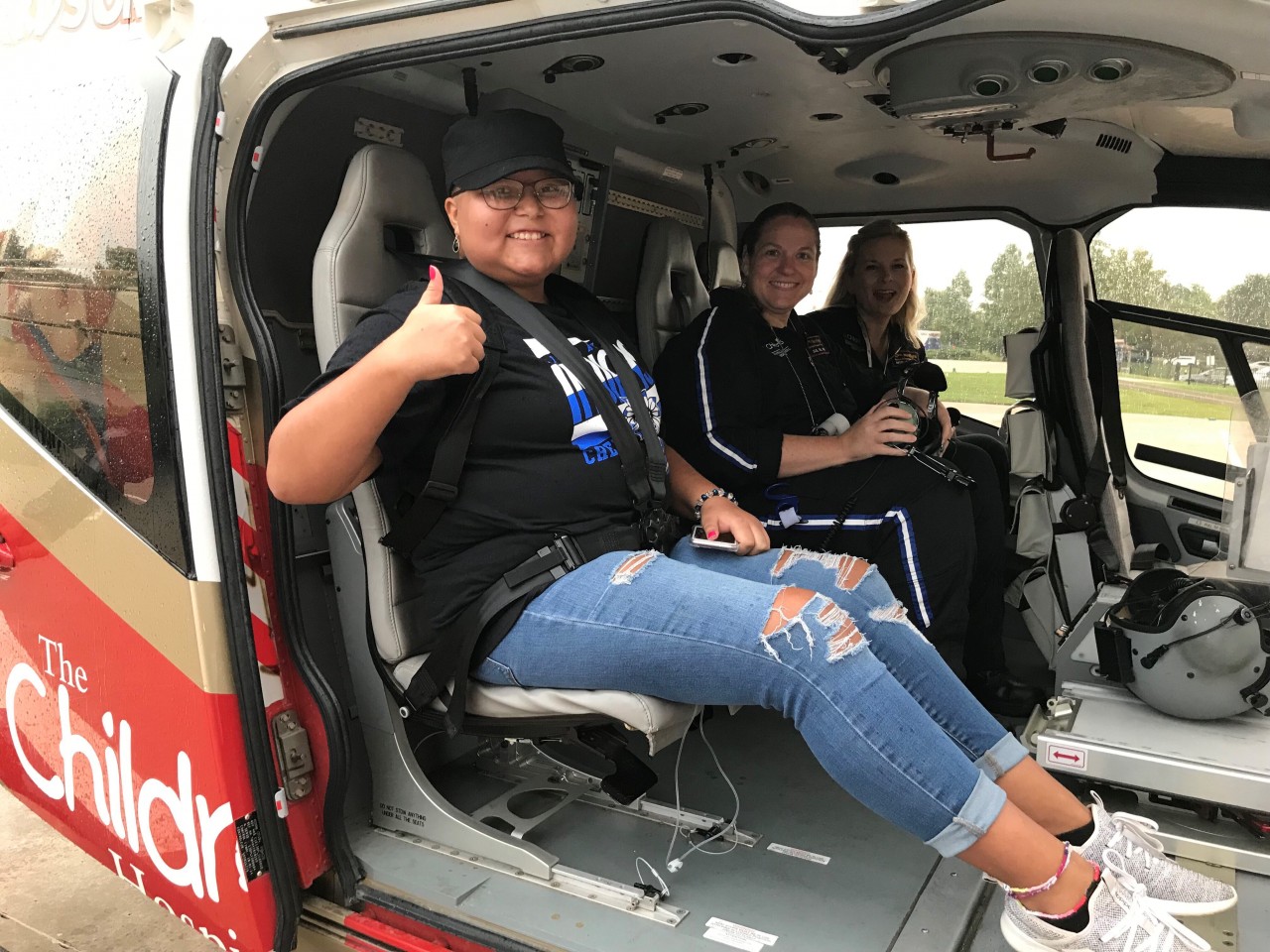 Rachel was diagnosed with Acute Lymphoblastic Leukemia in 2016 and has been battling the disease. Rachel's friends and family were on hand for a special event ballgame, including her parents Cindy and Bryce Scott. Bryce serves as Pastor of Little Axe, Cornerstone Indian.
"Rachel has undergone countless medical treatments, including dozens of spinal taps, chemotherapy treatments, hospital stays, doctors' visits, amounting to years of bad days and good days," Bryce said. "This night was a tremendous blessing to Rachel and our family. We were so grateful to Mediflight for this opportunity."
Cornerstone Indian provided a tailgate fellowship after the game in Rachel's honor, as she continues to fight cancer.
"Our church family has prayed for us and stood with us," Bryce said. "It is my job as pastor to encourage them, but they have encouraged us through these hard days."
Rachel made a profession of faith in Christ at Indian Falls Creek as a youth, and she has held tightly to the hope she has in Jesus Christ.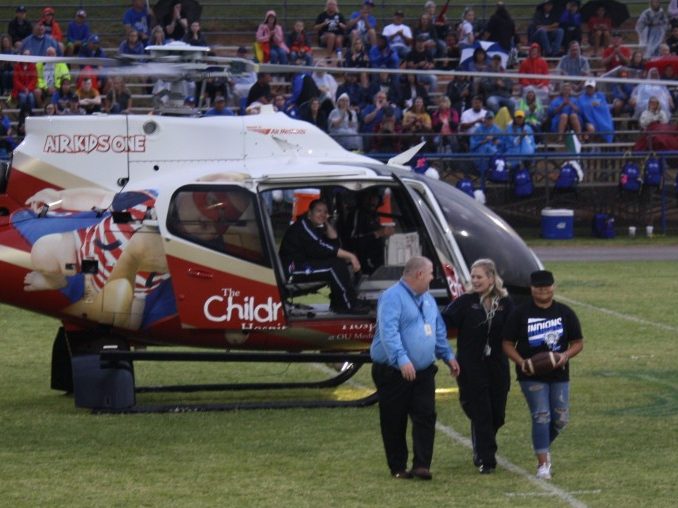 Her favorite Bible verse is Jeremiah 29:11, "'For I know the plans I have for you,' declares the Lord. 'Plans to prosper you and not to harm you, plans to give you hope and a future.'"
That verse is inscribed on purple-pink-colored arm bands, along with the phrase "Rachel's Courage," which she and her parents and brothers hand out to people they encounter.
As family, friends and schoolmates continue to lift Rachel up in prayer, Bryce is thankful for her faithful testimony and the prayers they have received.
In a recent interview with KOCO-TV, Rachel spoke of how the Lord has helped her through the struggle.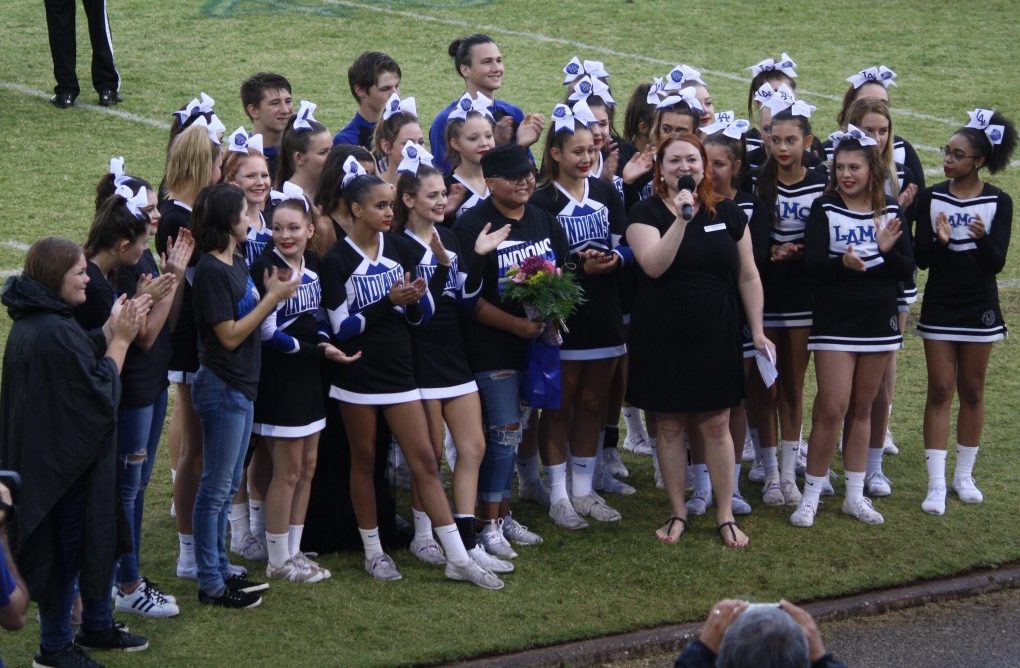 "Rachel continues to give honor to the Lord, whether in church or on secular television," Bryce said.
"We are trusting the Lord as our pilot," he added. "He will make a way for Rachel and for everyone who trusts in Him."
To compete in a football game requires toughness. To battle cancer requires courage and strength that only God can provide. In the face of great challenges, God is giving Rachel the kind of courage that a community sees and celebrates.