EDITOR'S NOTE: The following is an expanded article based on the 2020 Cooperative Program Prayer Guide for Oklahoma Baptists. For more information, please visit www.oklahomabaptists.org/cp.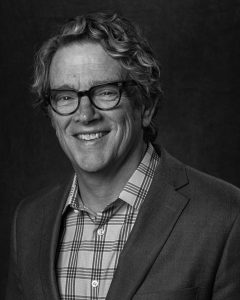 One of Brett Selby's prayers is "that the Lord will give me safety and protection as I travel." As a regional ministry partner he travels the southwest quadrant of Oklahoma, encouraging pastors, churches and associations as they advance the Gospel.
"My focus will be the wellness of pastors, both personal and family," Selby said. "I will come alongside them to enhance their equipping skills, in areas such as evangelism, discipleship, church revitalization, stewardship and mission partnerships.
"This lines up perfectly with what I'm committed to—the local church—and the way God has wired me. Encouraging churches and pastors is what I'm motivated to do."
He's also motivated to run, and not short sprints. He participates in marathons and half-marathons, mostly in Oklahoma, although he's also participated in the Cowtown race in Fort Worth, Texas.
"My best marathon time was 4 hours and 20 minutes in the Route 66 Marathon in Tulsa, which put me somewhere in the middle of the pack, but a finisher nonetheless," Selby said. "I typically train three to four times a week, in the evenings for the most part. When I'm training, my mileage gets up to 30 miles a week.
"I run because I can; not everyone can," Selby said. "It clears my head. I look at it as therapy."
By becoming a trustworthy partner in southwest Oklahoma, Selby wants his ministry to be if not therapeutic, at least encouraging.
"I think you begin to build trust by being committed to the interests and goals of the pastors, churches and associations, by quickly providing the resources they request and by keeping promises," Selby said. "I want to provide what they need to do what God has called them to do."
Selby and his wife Brenda, married 36 years, have two grown sons.
Because of the generous giving of Oklahoma Baptists through the Cooperative Program, an amazing array of ministries are supported. This unified giving encourages fellowship with other believers all over the world. Collectively, Oklahoma Baptists are advancing the Gospel together. Learn more at www.oklahomabaptists.org/CP