In 1917, near the end of Falls Creek's first camp session, a young believer by the name of Rosalee Mills surrendered her life to God in a call to ministry. With that recorded decision, Mills became the first person ever called to ministry at Falls Creek.
Mills attended college at Oklahoma Baptist University (OBU) and then taught in the Shawnee public schools for five years. While preparing for missionary work at the Southern Baptist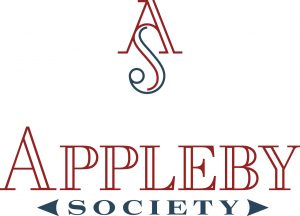 Training School in Louisville, Ky., she met David Appleby. The two were soon married and were appointed as missionaries to Brazil in 1924.
A year later, Rosalee's husband, David, grew ill with an intestinal ulcer and died from complications in surgery. Rosalee gave birth soon after David's death, but instead of returning home, she continued the Lord's work in Brazil.
From 1926–40, Rosalee Appleby was director of the Department of History and Statistics of the Brazilian Sunday School Board. She retired and returned to America in 1960. She passed away in 1991.
OBU has an annual Rosalee Mills Appleby Award, named for this extraordinary woman who served as a missionary, writer and teacher in Brazil for 36 years. The Appleby Award was established in 1936 as OBU's first award and has been given annually since that time.
The award is given to the woman of the graduating class who most exemplifies the qualities which characterize the ideal OBU woman, including personal character, scholarship, leadership, concern for others and Christian commitment. OBU's eighth president, John Wesley Raley, said of Appleby, "The foreign mission tide at OBU started with Rosalee Mills Appleby, and it's still going on today."
In recognition of this special woman and of God's faithfulness to call people into ministry at Falls Creek, the Falls Creek program office is establishing the Appleby Society. The Appleby Society is being formed to create a registry of people who received their call to ministry at Falls Creek and who would like to share the story of their calling.
In order to qualify for membership in the Appleby Society, you must:
• Have been called to ministry at Falls Creek.
• Have served at least one year in a ministry position.
You can register to be a member of the Appleby Society by going to skopos.org/appleby and completing the online form. This webpage and form will be available in mid-April.
Friday Night Event
In conjunction with the formation of this registry is a special event to be held each Friday night in the summer at Falls Creek. From 9-9:45pm, in the Trinity Amphitheater, adjacent to the Mathena Family Event Center, selected members of the Appleby Society will give short charges to students and leaders on how to live out the Falls Creek experience back home. The goal is to give those called to ministry a chance to speak into the lives of their fellow campers and friends at camp.
We are so excited to see the names and hear the stories of those believers God called into ministry at Falls Creek!
For more information on the Appleby Society or to join this group, visit skopos.org/appleby.