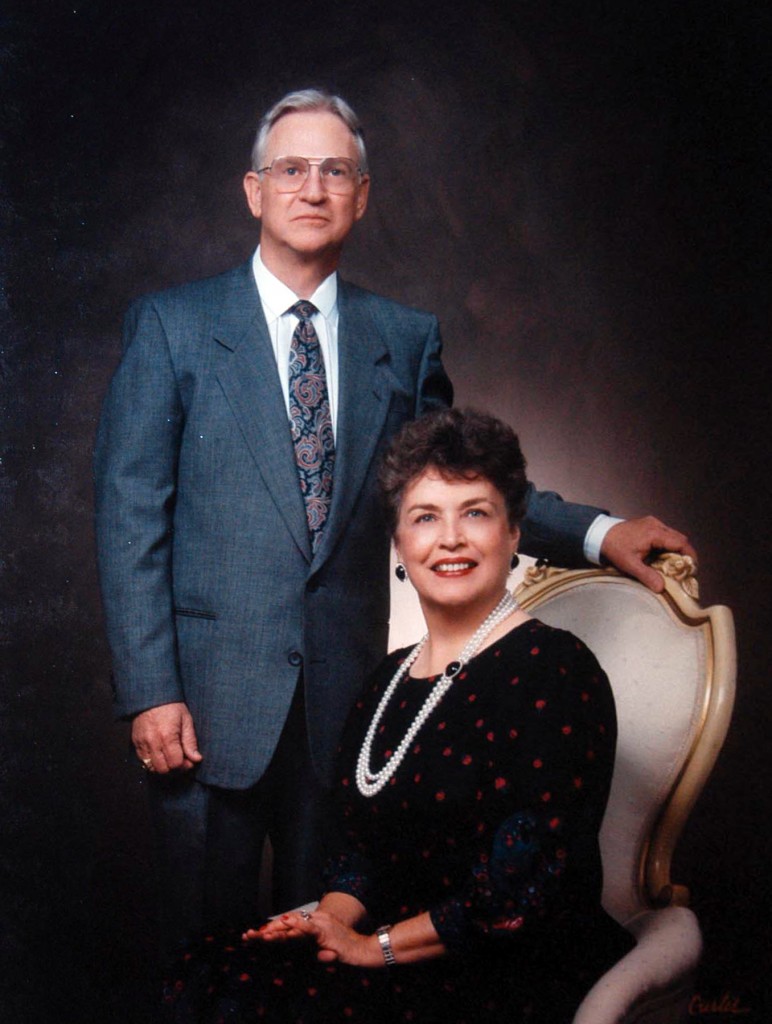 William Graydon Tanner, Sr., executive director-treasurer of the Baptist General Convention of Oklahoma from 1986-1996, died June 10 at Park Place Manor Nursing Home in Belton, Texas. He was 77. Tanner became the seventh leader of the BGCO on July 1, 1986, moving back to Oklahoma after having served for 10 years as executive director-treasurer, later as president, of the Southern Baptist Convention's Home Mission Board, now called the North American Mission Board. He served as BGCO executive director-treasurer until he retired on June 30, 1996. Tanner succeeded Joe L. Ingram, and was the first native Oklahoman to serve as the leader of the BGCO, according to Historical Secretary Emeritus J.M. Gaskin, who co-authored a biography of Tanner, A Man for the Times: William Graydon Tanner, with Robert Haskins, which was published by the BGCO Historical Commission and printed by Messenger Press in 1995.
Prior to serving as NAMB's president, he served as the 11th president of Oklahoma Baptist University from September 1971 to September 1976, and as president of Mary Hardin-Baylor College in Belton, Texas from 1968-1971.
Tanner was born March 10, 1930 in Tulsa. A memorial service was held June 14, at Belton, Texas, First. A private family burial was observed at Oakwood Cemetery in Waco prior to the memorial service.
Tanner graduated from high school in Bryan, Texas, and attended Baylor University in Waco, where he distinguished himself as a preacher in the Youth Revival Movement. It was at Baylor that he met Ellen Yates, and they were married on Dec. 21, 1951.
After graduation, Tanner was pastor of several churches, including Houston, Texas, West End; Cleburne, Texas, Field Street; Houston, Broadway; and Gulfport, Miss., First. During those years, he also earned a master of letters degree, an Ed.D from the University of Houston and a Ph.D from Southwestern Seminary in Fort Worth.
In 1968, Tanner became president of Mary Hardin-Baylor College, where he strengthened the academic and administrative structure and led the school's conversion from a women's college to a coeducational institution. He and his faculty justified the need to keep UMHB as a separate four-year institution after a report recommended turning it into a two-year college for women and Baylor to assume control. Tanner leaves a legacy on the UMHB campus through his son, William G. Tanner, Jr., who now serves as chairman and professor of computer science.
In 1971 he was called as president of Oklahoma Baptist University, where he led the school through a period of campus improvements and unprecedented enrollment growth. During his tenure, OBU's enrollment topped the 1,800 mark for the first time. An effective fund raiser, Tanner raised support for a number of projects, including the $1.8 million Mabee Learning Center and student apartments at a cost of $700,000. A vocal advocate for Baptist higher education, Tanner served two years as chairman of the Southern Baptist Education Commission while OBU president.
"When you're talking about Christian Education, you're talking about a philosophy and attitude that permeates all disciplines," he said during a press conference following his election as OBU president. "It's something more that is caught rather than just taught. It's something that's experienced rather than learned. I see Christian Education as a way of life."
In October 1976, he became president of the Home Mission Board (now the North American Mission Board) of the Southern Baptist Convention, in Atlanta, Georgia. As head of the convention's largest agency, he administered a budget of $26 million. Under his leadership, the Home Mission Board launched "Bold Mission Thrust," which involved 320,000 volunteers, and it was estimated that 656,117 people were led to Christ as a result.
Tanner returned to Oklahoma in 1986 to serve as executive director-treasurer of the Baptist General Convention of Oklahoma. He was successful in leading the Oklahoma convention through a difficult period brought on by the collapse of the oil economy in Oklahoma. During those years and following his retirement in 1996, he became a well-known speaker in Baptist churches, leading Bible studies and serving as the keynote speaker for numerous senior adult convocations across the nation.
As an educator, an administrator and a preacher, Tanner was known and respected as a man of integrity and vision. His warm sense of humor won him friends wherever he went, and in his later years, he served as a trusted mentor and friend to countless young ministers who sought his counsel and advice.
Preceded in death by his parents, his son Mark Kyle Tanner, and his grandson Geoffrey Price Tanner, he is survived by his wife, Ellen, and their children: William Tanner, Jr., and his wife, Paula, of Belton; Keith Tanner and his wife, Ginger, of Frisco, Texas; and Kimberly Salter and her husband, Mike, of Jackson, Miss. He is also survived by 10 grandchildren.
In lieu of flowers, the family has requested memorials to be sent to the President William G. and Ellen Yates Tanner Endowed Scholarship at the University of Mary Hardin-Baylor, 900 College Street, Belton, TX 76513.