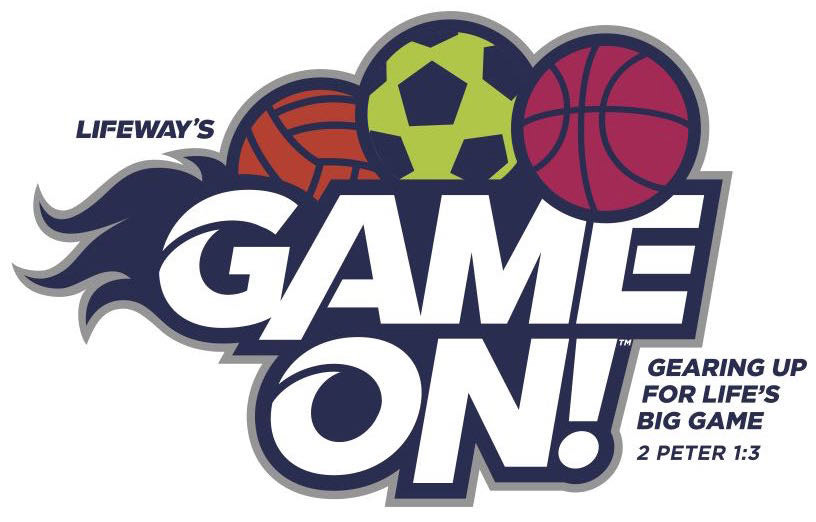 NASHVILLE, Tenn.—As fans across the nation celebrate the NBA and NHL championships, LifeWay Christian Resources is adding to the sports enthusiasm by announcing "Game On!" as its 2018 Vacation Bible School (VBS) theme.
The theme is designed to help kids gear up for life's big game by teaching them Jesus has provided all they need for the journey to which God calls them, LifeWay VBS specialist Melita Thomas said.
"Kids are under so much pressure—to perform well, to be the best, to balance schedules that are full to the brim, to excel in every arena," she said. "From that vantage point, life's big game can seem like no fun. But when we step back, we realize the goal is not competing in our own strength. God has already given us everything we need."
"Game On!" was announced Mon., June 5 via a Facebook Live reveal party hosted by LifeWay. The video garnered more than 35,000 views in less than a day and was shared 543 times.
"What's impressive about those numbers is they show that so many dedicated VBS workers will take time in the middle of the day, many of them on day one of this year's VBS, to look forward to what's in store for the next year of ministry," Thomas said.
Each day of next year's VBS, students will learn about a way Jesus equips His followers. These lessons will each contain the Gospel message and will revolve around the key verse, 2 Peter 1:3: "His divine power has given us everything required for life and godliness through the knowledge of him who called us by His own glory and goodness."
VBS remains a strategic evangelism tool for many churches. LifeWay's VBS alone serves more than 25,000 churches reaching more than 3 million children. Thomas believes 2018's theme will see this trend continue as "Game On!" teaches kids how to aim for what really matters, now and for eternity.
"'Game On!' is so much more than a sports theme," Thomas said. "It's about meeting people where they are and equipping them for life—the big game."
LifeWay also announced the locations of its 2018 VBS preview events. The events will be in January at Ridgecrest, N.C.; Fort Worth, Texas; Hendersonville, Tenn.; and for the first time, Houston, Texas.
For more information, visit LifeWay.com/VBS.