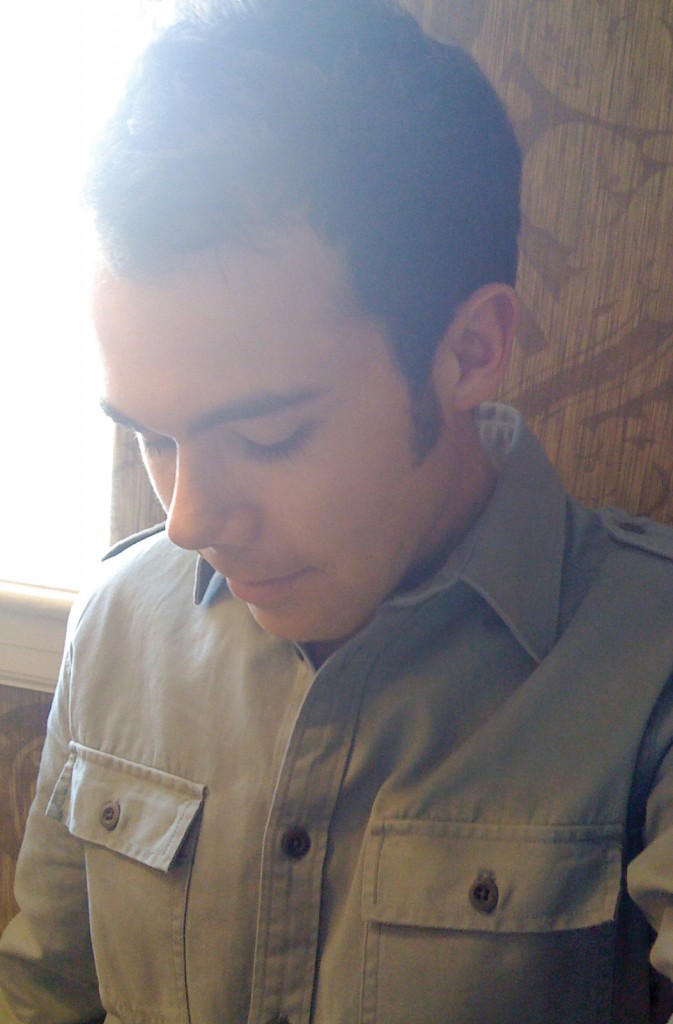 When Bob Mayfield began pondering who he wanted to create a music footprint for his "One Day" initiative, his thoughts turned to a young worship leader at Stillwater, Eagle Heights by the name of Ryan Smith.
Mayfield, Sunday School/adult discipleship specialist with the Baptist General Convention of Oklahoma (BGCO), wanted a contemporary sound that would appeal to young adults. The Ryan Smith Band fit the bill.
The result was the group's debut album, "One Day is Coming" which was released March 12. In completing the album, they worked with Grammy winner Vance Powell (Jars of Clay, The Raconteurs, Martina McBride) and recording artist Andrew Osenga (Caedmon's Call, The Normals). The 10-song CD features the title song, "One Day," "Today," "Hope Rising" and "Given." All of the titles, with the exception of the first track, "I'd Rather have Jesus," by George Beverly Shea, were written by Smith.
Two of the songs, "Given" and "One Day," were made into videos, which have been included on a DVD which is a part of the One Day materials. The One Day Initiative is a strategy of the Church & Family Equipping Team of the BGCO to impact lostness in the state by developing disciples. One Day is an effort to focus on the equipping of church leaders.
Mayfield said Smith, who has been the full-time worship leader at Eagle Heights for one year, was enthusiastic about joining the One Day project.
"I called Ryan and told him what we were doing and he jumped all over it," he said. "Later, we also incorporated his group into the Missional Ministry Conference March 12-13, and the One Day Consultant training event at Team Oklahoma at Falls Creek April 30-May 1, where they were the worship band."
Mayfield said a copy of the "One Day is Coming" CD was given to everyone who attended Church Music Oklahoma, July 31-Aug. 1.
"It's great music; It's Oklahoma music by one of our own groups," he said. "It's contemporary, and the younger adults should absolutely eat it up.
"Ryan has done a great job with this, and this is a great example of the Convention and the local church partnering together on something."
Smith said Mayfield was "really thinking outside the box, and that's what really attracted me to the whole project. I think it's such a bold statement for our Convention to make in that you know, we're not going to be satisfied with doing things how we've always done them, and he really had a vision to reach, in particular, the generation that's been leaving the church."
He was awestruck by the opportunity to produce a CD.
"I thought that was an amazing idea. It's not every day that someone calls you up and says, 'Hey we want to provide a 10-song original album,'" he said. "My first thought was this is obviously something from God; not something that you make up on your own. The first thing I did was get down on my knees and pray for guidance from God. I asked Him to give me the songs and let me share the vision He was giving Bob."
Mayfield approached Smith about the CD in August 2008. He began writing in September and the band began recording later that month, completing that phase in December. Post production continued through March.
Three of the songs the band had already been doing at Eagle Heights. Smith wrote the other six new ones.
"A lot of it was Bob's vision, particularly with the 'One Day' song," Smith said. "We went straight to Scripture, because we wanted the album to be very biblically grounded. I was particularly attracted to John 17, where Jesus prays that we would be unified."
Smith said the album has appealed to all ages, despite mainly being aimed at the 20-30 age group.
"We've had a real good response from a wide range of generations," he said. "We've had senior adults who have come up to us and said they love the album, and teenagers who have done the same. It has really appealed across the spectrum."
The "Given" and "One Day," videos are included on a DVD featuring three 30-minute teaching sessions led by Ed Stetzer of LifeWay Research. The three session topics are: Missional Small Communities, Missional Discipleship, and Lost and Found.
"It was really cool to see how the videos were put together. I didn't have a big hand in that, and it was interesting to see their interpretation, particularly with the Given video, which shows an individual who takes advantage of the opportunity to share Christ," Smith said.