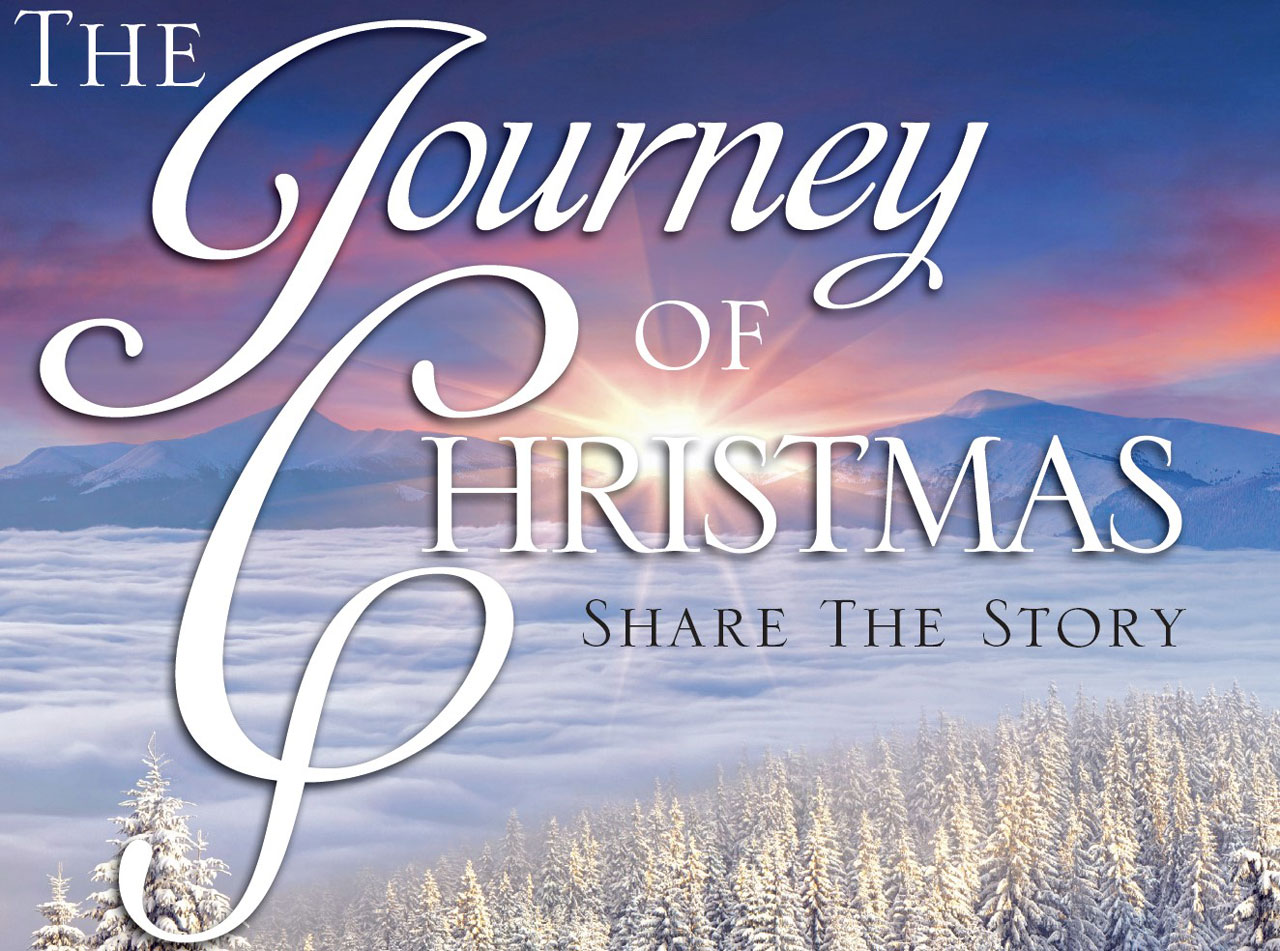 Normally as the holiday season approaches, members of the Singing Churchmen of Oklahoma (SCM) and Singing ChurchWomen of Oklahoma (SCW) are busy at their home churches, preparing special services, musicals or dramas for their own congregations.
This year, however, they have the joy of adding another musical accomplishment to their resume.
"On Oct. 30-31, the SCM and SCW are going to record our first ever Christmas CD, 'The Journey of Christmas,'" said Randy Lind, director of both groups, and worship/music ministries specialist with the Baptist General Convention of Oklahoma. "Then, on  Nov. 12, we have the premiere concert of this music at 7 p.m. at Moore, First.
"And, at that concert, those in attendance will be given the opportunity to order pre-release copies of the CD. It will be a premium package that will include the 'Journey of Christmas' CD, which will be mailed to them when they are produced, a CD of Christmas music by the Oklahoma Baptist Symphony and a specially-designed Christmas ornament.
"The package deal is only $20, shipping included, and unless something goes terribly wrong, they will have them by the first week of December. CDs purchased at a later date will be $15 each."
"The Journey of Christmas" contains 12 songs, and was produced by Phil Barfoot, a composer, author and music ministry professional who has written and created more than 20 major choral collections and musicals. Songs include "Glory, Glory," "This Baby Boy," "Song of Joy," "Exceeding Great," "Don't Save It All for Christmas Day," "Every Star That Shines Tonight," "Sing We Now of Christmas," "Christ Is Born," "Remember the Reason," "Come as You Are," "Almighty" (With Holy, Holy, Holy), and "When He Comes Again."
"Barfoot wrote some of the songs on the CD, but one of the big things is a new arrangement from Puccini's Nessun Dorma called 'Christ is Born,' that is just going to blow people away," Lind said.
Lind added that as November approaches, "The Journey of Christmas" seems to actually begin just that, with the trip culminating with what is many a singer's dream—a chance to sing on the stage at Carnegie Hall in New York City.
"What is exciting is it's like every two weeks there is something going on with this process," Lind said. "We record the music Oct. 30-31, then on Nov. 12 we sing it live at Moore, First and then, two weeks later, it is sung at Carnegie Hall in New York City on Mon., Nov. 23."
Approximately 160 singers from churches all across the state, Baptist and non-Baptist alike, have paid their own way to go to New York.
"It's an event arranged through Celebration Tours, which I am helping to coordinate," said Lind, adding that the tour group arrives in New York on Fri., Nov. 20, has rehearsals in the hotel on Nov. 21 and will enjoy a harbor cruise that day, then attend worship at Brooklyn Tabernacle on Sun., Nov. 22 before joining about 250 other singers from across the country to sing at Carnegie Hall Monday evening.
"The fees the singers paid to go are covering the rental of Carnegie Hall, and the churches in the area are selling tickets to the concert," Lind said. "The proceeds from the ticket sales then go back to the churches to support their ministries. Also on the program are Sandi Patti, Veritas and Reggie Stone, I have heard that almost 80 percent of the tickets already have been sold."
In yet another development, Lind said, "LifeWay Christian Resources has just announced that they are putting together a Platinum Collection of Barfoot's songs. We did several octavos recently, and three or four of them are in this collection, which means they sold a bunch of them.
"And then next year, when LifeWay releases its Christmas music, it will be our recording that goes out to all of the churches as a demo for 'The Journey of Christmas.' That's quite an honor for our groups."
The SCM also will be recording a new CD next May, and the SCW's 25th Anniversary Season CD is in final production stages.
The SCW will be taking a mission trip to Latvia, presumably the BGCO's newest partnership entity—pending approval by Messengers to the BGCO Annual Meeting Nov. 9-10—also, May 30-June 9, 2016.
In addition to several concerts in Latvia, the SCW will have a grand tour of Helsinki, Finland; sing in St. Olaf's Church in Tallinn, Estonia and tour that historic city as well; and enjoy a sightseeing tour of Stockholm, Sweden.
A major highlight of the mission trip will be a Women's Conference on June 4 in conjunction with the Baptist Union of Latvia. The group also will sing in local churches in Riga on Sun., June 5.