When my boys were young, I had to travel on many occasions to preach or teach. While I was away, I wanted them to know that even though we weren't close in distance, they were on my mind. Now, these were the days before we had cell phones, internet and FaceTime. It would seem like I could connect with them maybe once a week, not the 10 times a day we now do with our smartphones.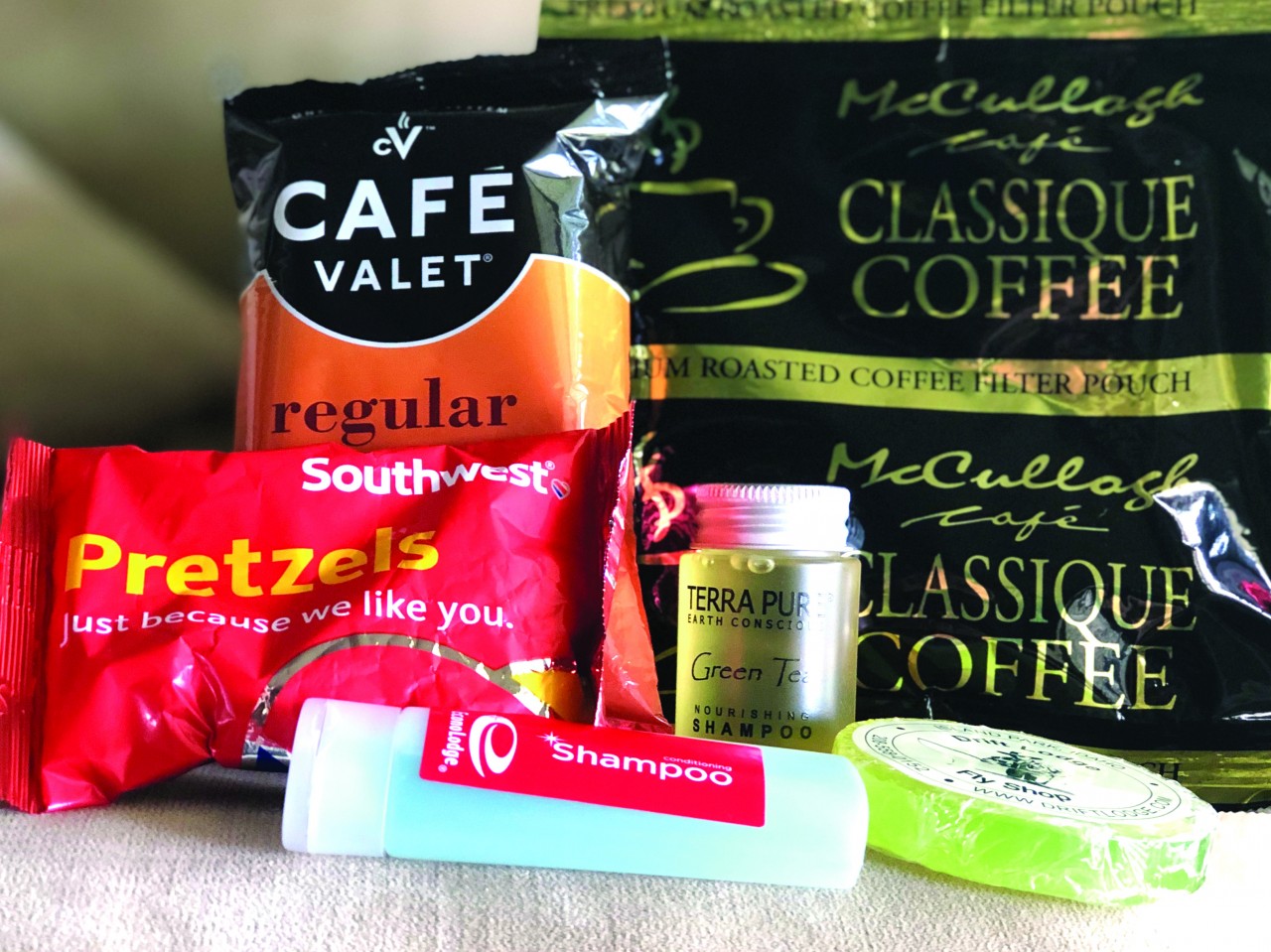 My love language is giving, and I wanted to bring something back to my boys that would let them know they weren't far from my heart. But I didn't want them to think I would bring home expensive gifts or toys with every trip. After all, the best gifts in life are free. So I collected "free" stuff and put a Moore spin on it.
One of their favorite gifts was Southwest Airlines peanuts. I would bring home these rare, one-of-a-kind snacks. With the voice of a ringmaster, I would announce that these peanuts were not to be found anywhere else on earth. No store sells them; in fact, the only place you can get these peanuts is thousands of feet in the air. Sometimes I had to get American Airlines or KLM Airlines peanuts. But no matter which carrier I traveled with, I collected the little bags for my boys.
When I brought these gifts home, you would have thought they were as priceless as the Hope Diamond. With each trip, my sons couldn't wait to see the treasures Daddy had found and brought to them.
As they got older, I began adding other valuables to their collection. I brought home some of the finest soaps, shampoos, conditioners and shower caps that Super 8, Comfort Inn or Motel 6 had to offer. These bottles were the perfect size for a little boy, and if they went to visit Grandma, they made the perfect travel size. Not until they got into high school did they catch on that these gems weren't quite as valuable as they had perceived.
My oldest son, Jeremiah, and his wife, Erin, have been on an incredible journey this summer. They have explored seven national parks in June alone. It is nothing for them to climb mountain after mountain in different parts of the world.
Because of their travels, I didn't get to see them for Father's Day. On the Fourth of July, our family gathered at Jeremiah and Erin's home for a time of celebration. I asked Jeremiah about his summer of exploration, and he told me there was an adventure around every corner.
"Dad, I found something just for you on my journey for your Father's Day gift." He brought out a plastic container with a blue plastic lid. Eager to find out what this gift was, my hand shook as I opened it. I popped the lid off, and a big smile came across both our faces. Inside the box was a small assortment of airplane peanuts, hotel shampoos, conditioners, soaps and snacks. These were all free items he had collected from his travels. But I knew what the gift meant: "Dad, I was thinking of you." Best Father's Day present ever!
Jeremiah and I are heading off to the Middle East to hike and climb some mountains of our own. As the plane takes off from Dallas, and the flight attendant comes by and passes out the little packages of peanuts, I will take mine and slowly slide it over to his tray, and he will take his and slide it over to mine. It is just one of the ways we have learned to tell each other, "I love you."
I think God does much the same for us. He sends us little gifts to let us know He is thinking of us. It could be a gentle breeze that comes out of nowhere on a scorching day or a big smile from a baby as you walk by. Sometimes the gift comes as an anonymous note, giving you a word of encouragement, or a $20 bill you find in your pocket that you didn't know you had.
God's gifts are all around us, but the best gift is the one He sent us in His only Son, Jesus. He is the one gift that says, "I love you" better than anything else. He is the gift that keeps on giving, hope upon hope and peace upon peace. It is a gift you cannot lose because "the Lord is good to all, He has compassion on all He has made" (Ps. 145:9). I hope you have received this gift and will share it with others today!