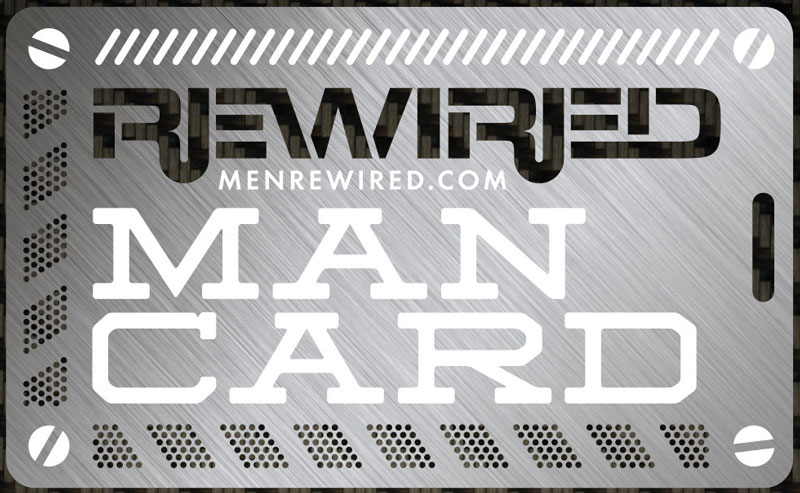 DAVIS—The gloves are coming off, and it will be a knock-down, drag-out "Fight for Biblical Manhood" during the 2013 Rewired State Men's Retreat, April 26-27 at Falls Creek Baptist Conference Center.
"We are going to give men the opportunity to seriously confront some of the idols in their lives during Rewired," said organizer Keith Burkhart, family and men's ministry specialist with the Baptist General Convention of Oklahoma. "Rewired is more than just an event. Rewired is a transformational encounter with God and 3,000 men on their journey to biblical manhood. Men, you are not alone on this Journey!  Your spiritual life and family are worth the fight to become a better man, husband, father and son!"
Rewired has something for boys, 13 and older, and men of all ages, with more than a dozen venues focusing on family, manhood, the workplace, finances, gaming, fathering, leadership, motorcycles, fishing, hunting, the ever-popular cowboy camp and a special emphasis this year on sexual purity.
The Friday Night Main Event from 7:30-9 p.m. in the tabernacle specifically addresses the purity issue.
"Friday night will be an experience you do not want to miss," Burkhart said. "It will feature a panel of men who were broken by what the world has to offer 'The desires of the flesh, desires of the eyes and the pride in possessions.' (1 John 2:16) We will learn how they returned to God, and experienced His grace and redemption on the road back to true biblical manhood."
As Rewired continues through two days, men will have the opportunity to take a stand against pornography by signing a pledge on one side of a large wall to being One of One Million Men committed to living a porn free life, and to encourage other men to do the same. The actual structure at Rewired is a real-life representation of the virtual one sponsored online by Our Hardcore Battle Plan A-Z by Jay Dennis, senior pastor of Church at the Mall in Lakeland, Fla.
The wall, built by BGCO Baptist Building Manager Rick Brown, also will be at the state ladies' retreat, April 19-20. There, the women will be encouraged to sign one side of the wall, pledging to pray for their husbands and other males in the fight against pornography. A special offering also will be taken, the proceeds of which will be used to purchase copies of Our Hardcore Battle Plan A-Z to be distributed to attendees of Rewired. The booklet is just one of the resources available at join1millionmen.org, including a book for men, book for wives and families, commitment for men, church DVD with guide and more.
"Friday night's encounter has the potential to be one of the most impactful moments we have experienced at Rewired," Burkhart stressed.
Rewired's Saturday keynote speaker this year is BGCO Executive Director-Treasurer Anthony L. Jordan.
"Men not only will hear from the executive director of Oklahoma Baptists, but they also will have a unique opportunity to hear from Dr. Jordan the 'man of God' inspiring men to become 'men of God' in their fight for biblical manhood," Burkhart said.
Registration for Rewired is $60 ($50, for ages 13-18) prior to April 9, and $70 and $60 respectively, after April 9. To register online and for more information, visit menrewired.com, or call 405/942-3000, ext. 4634.