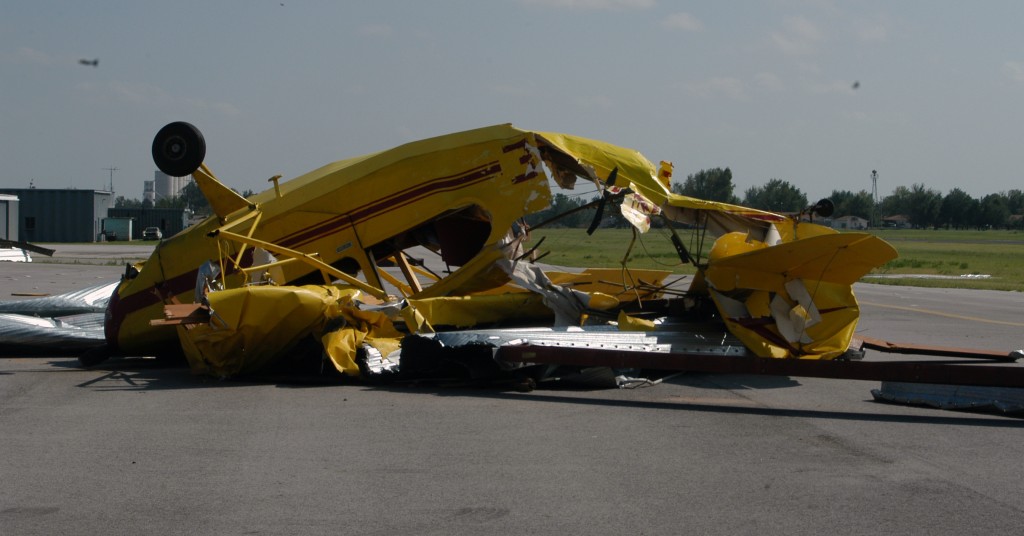 WATONGA-First Church pastor Rick Harrison had been praying for almost a year for God to help his congregation make a difference in this community of some 3,100 people.
His prayer was answered in the early morning hours of Aug. 19.
That's when the remnants of Tropical Depression Erin strengthened in Blaine County after moving into the state between Hollis and Erick late Saturday evening.
By dawn Sunday, Harrison and members of his flock found themselves helping their neighbors dig out from beneath debris caused by the storm which left trees and limbs blocking driveways and streets and the entire community without electric power.
"We didn't have services Sunday. We ministered to our community all day," said Harrison, who became pastor of the church last September. "We set up a shelter in our gymnasium, got out and checked on the elderly and helped set up the feeding unit at the Catholic church.
"We started early in the morning before daybreak and helped people to be able to get out of their driveways. We moved a lot of trees; if my truck would drag it or somebody else's truck would drag it, we'd move it.
"You know, I prayed that God would allow this church to have a tremendous influence in this community, and now we've got Baptists everywhere, and they're all meeting needs," he added with a chuckle. I guess God can even make a hurricane in Oklahoma!"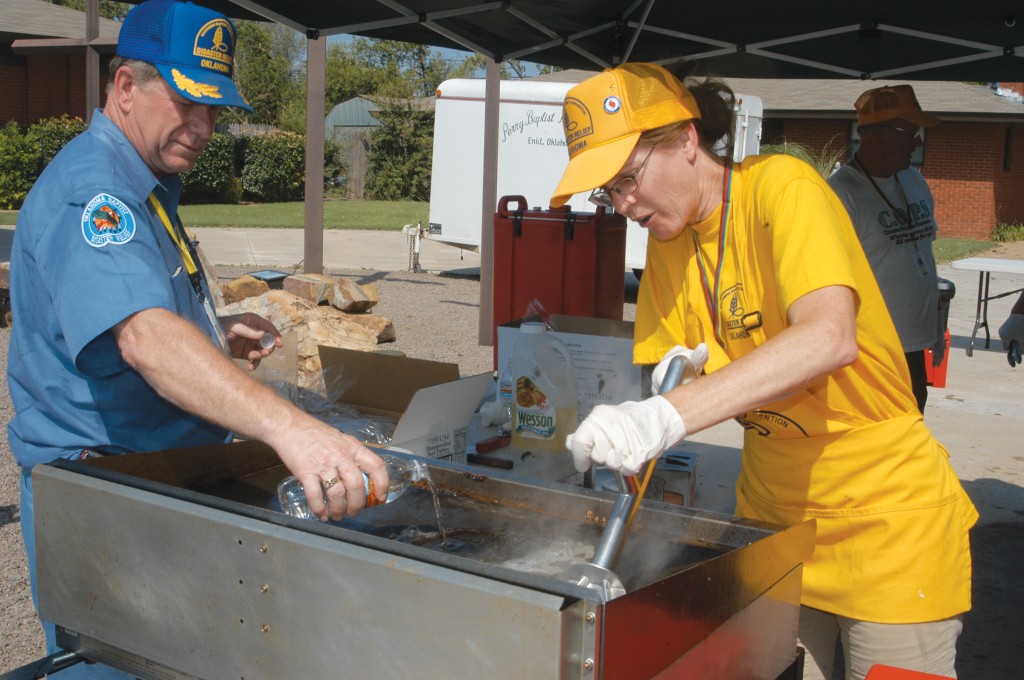 As Harrison spoke in the church's gym, which had been converted into a shelter complete with cots and air conditioning, thanks to a huge portable power generator, four Watonga residents chatted together nearby.
Lorraine Mach, Thelma Kautz, Dorothy Andrews and Patsy Davis, were sitting two to a cot, doing what they do most days-reminiscing about the old days and enjoying each other's company.
Widows all, they were patiently waiting for the power to be restored so they could return to their homes. Andrews, a petite lady, smiled from beneath an oxygen tube, which was fed by a nearby tank.
Asked if they were thankful that the church had provided them shelter, Davis replied, "I'm grateful the church is here anytime, whether it's for this or something else, because all of our community works together."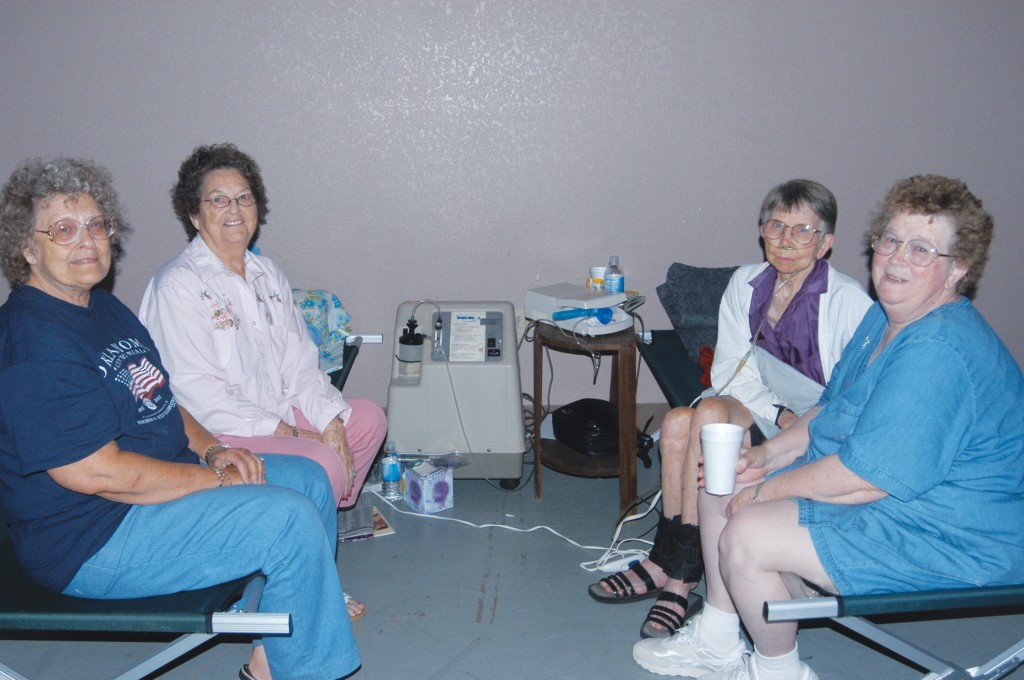 "It's a wonderful thing they're doing," Andrews exclaimed, revealing that her home had suffered just some broken limbs in trees.
"We hope it (the power outage) doesn't last too long," said Kautz. "They said it might last a week or two at first, but now they're saying it might not be that long."
Meanwhile, the four good friends were enjoying the bond of fellowship.
"This is the thing about living in Watonga," Davis said. "Most people have known each other for a long time; I went to school with Lorraine as a child."
"I'm the only person in town who isn't related to anyone!" Andrews interjected. I've only been here 50 years, so they think I'm a newcomer."
"Yeah, you're a newcomer if you haven't been born and raised here," Davis laughed. She then added seriously, "but, we've all been truly blessed in lots of ways-God is awesome."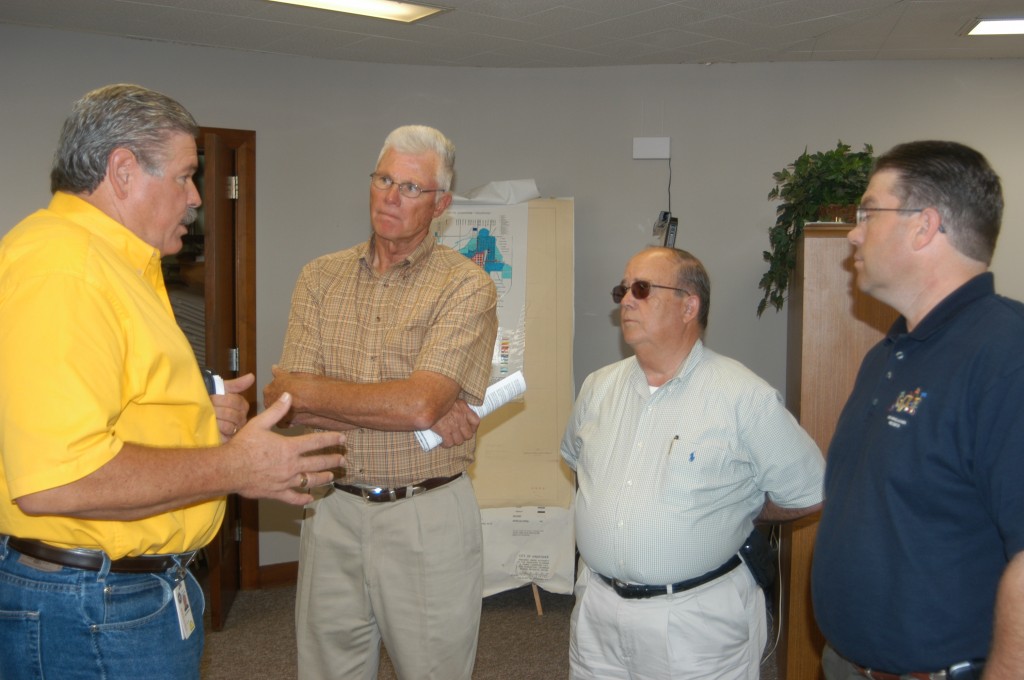 Oklahoma Southern Baptist disaster relief volunteers sprang into action after Erin swept out of the state Aug. 19. The Cherokee Strip Association feeding unit was set up at St. Rose of Lima Catholic Church on Clarence Nash Blvd. in Watonga. The unit had served more than 4,000 meals in a day-and-a half as of Aug. 20 and was prepared to stay through the week.
The Chandler, First shower trailer also was set up at Watonga, First.
Mud-out crews were at work in Kingfisher and Fort Cobb, each of which had more than 40 homes flooded with up to four feet of water. Kingfisher, First was housing the mud-out volunteers in that city.