Participants from 48 states and 30 countries connected with IMB leaders, missionaries and a panel of experts Thursday, October 29, 2020, to address the global, cultural and spiritual realities that are impacting the future of missions. The two-hour simulcast was broadcast in five languages: English, Spanish, American Sign Language, Korean and Mandarin Chinese.
Total registration for the event topped 5,200, with many watching the livestream in groups or with their churches. Registrants were given access to the recording of the event and the opportunity to interact online through a new IMB: Advance the Kingdom app. The event streamed through the web on the company's website, on mobile, and streaming devices including Roku, Apple TV, Google Play and Amazon.
Though registration was free, donations to the IMB that will be used to support and sustain missionaries were encouraged. By the end of the event, participants had given more than $38,000, which included one donation of $10,000.
"I want to offer my personal appreciation to everyone who participated in the Future of Missions event. God is at work among the nations and the surging interest of Southern Baptists to do more through their IMB is evident and was confirmed again last night," said IMB president Paul Chitwood, who hosted the event.
The evening was the focus of IMB's annual Every Church. Every Nation Summit and a continuation of public discussions resulting from a joint report produced by IMB and Barna Group. The "Future of Missions" report was produced as a guide to understanding younger Christians' perspective of missions and how best to encourage them toward global ministries.
The full broadcast is available for viewing at imb.org/futureofmissions.
Here are highlights from each speaker:
Dhati Lewis, Lead Pastor of Blueprint Church and Vice President of SEND network: Cultural Realities
"We recognize that Jesus commissioned the church to be an international church. Since His commission, Christianity has become more of a global religion than any other religion on the planet. This is something to celebrate. We celebrate that our God values all people, all cultures, in all contexts. We celebrate that the gospel can integrate and transform any culture in any community and in any country."
"If we are going to fight for unity, we must all come to the table recognizing whose kingdom we are fighting for."
"We must remember that our goal is unity, not uniformity. Uniformity means everyone is the same and that's not what we want."
David Kinnaman, President of Barna Group: Cultural Realities
 "We've interviewed more than a hundred thousand young Christians in the last 10 years, trying to understand what it is that is firing them up for the gospel."
"We're looking primarily in the next few minutes at these two big issues: [1] humanitarian efforts and aid and [2] innovative missions through business."
"It's important that we understand, listen and grapple with the questions that this emerging generation is asking."
Jennie Allen, author, founder and visionary, IF: Gathering: Cultural Realities
"We need to not be afraid to give [younger generations] really clear handles of how to interpret Scripture, how to read it, how to give it away, how to teach it. We need to come beside them and give them history, the history of the church. They need to understand the story of God and they need to understand where they fit in it. They need to be equipped with what their gifts are, what their lane is, how they serve. Once they're on the field, they need to be equipped with the Holy Spirit."
"We can't give them a bunch of Bible knowledge and send them onto a mission field in complete darkness to unreached people groups, without an understanding of the Holy Spirit. We've got to bring Spirit and Truth together and empower them with both."
"We don't want to raise kids that have easy lives because that would mean we were protecting them from reality. It would mean you're protecting them from the mission and the call of God on their lives. So we're not going to be about that. We're going to watch them go out and cause trouble for the kingdom of God and think how fun that we get to be spectators in that. And hopefully beside them cheering them on and hopefully doing the same thing ourselves."
Samuel Chiang, author, former CEO SEED Company: Global Realities

"As we move into the future, the church needs to participate in declaring the glory of God and carrying the mission of God into the world differently."
"Urbanization is one of the greatest and largest disruptions to missions, as we know it. And it has implications for global missions into the future, in the areas of worldview, strategies and resource allocation."
"God cannot be sequestered into the sacred space of a sanctuary. The church's online worship has brought forth new births, new discipleship, and new relationships with access redistributed."
"Are we willing to carry forth the gospel into the cities? Are we willing to steward this defining time as servants of God? Are we willing to put away the sacred and secular divide and become whole in our discipleship? And are we willing to be obedient to God?"
Jacob Boss, missionary strategy leader: Global Realities

"The events of 2020 will most likely serve to accelerate this trend [of people on the move] as the economic impact plays out over the next year. The reality is that poor economies could decline even further and put pressure on people to move to other countries, to try to find work, to feed their families."
"Our ability to communicate the gospel through technology will be critical as we move forward. While 2020 has brought significant challenges and seemingly accelerated trends that were already happening, it gives me confidence for the future that we see very similar trends in the early church."
"This is my prayer that the challenging events of 2020 would serve as an accelerant to the gospel in the years to come."
Jen Wilkin, author and Bible teacher: Spiritual Realities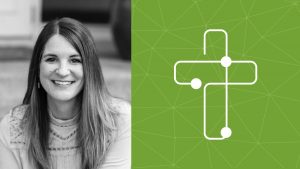 "I guess the question that I have for the church today is are we raising up disciples who can carry that witness forward with accuracy and with certainty and with conviction?"
"Here's the thing about making disciples. A disciple is at its root a learner. It's someone who learns. It's someone to whom the message of the faith is transmitted in a way that … they are able to turn and teach it to someone else."
"The Bible is the book that shows us how we should live. We cannot afford a second-hand knowledge of it, or only a shallow knowledge of it. We must be leaders in the church of today who say, 'I see my people as able to transmit a faithful witness, and I'm willing to do the work to make sure that it's put in their hands.'"
Rick Warren, pastor of Saddleback Church, author: Spiritual Realities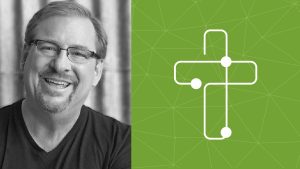 "Not only do we have to get the gospel everywhere and not only does every tribe matter, but … we must cooperate to finish the task because none of us can complete this assignment by ourselves. No single church, no single organization, no single ministry, no single network, no single denomination can finish the task by itself."
"Local churches are the key to mobilizing workers for the harvest. You know, Jesus never promised that He would build our ministries or build our organizations or build our networks. But in Matthew 16:18, He said this: 'I will build my church. I will build my church. And the gates of hell will not overcome it.' That's promised, you can count on it. It is inevitable. The church is being built. You can't read the New Testament without seeing how much God loves His church. And if we are going to be effective, we must love the church as much as Jesus loves the church."
Paul Chitwood, IMB President, Future of Missions event host
"More than 1.7 billion people around the world are waiting to hear the good news. For every second that goes by, two people pass from this world without ever having known Jesus. Every single day, 154,937 people die who have given no indication of their belief in the gospel of Jesus. This reality, along with all that we've heard this evening should bring us to our knees."
"We can all be a part of seeing the lost from every language, people, tribe and nation saved. We all get to be a part of seeing our Lord Jesus Christ receive the worship that He deserves."
"Now is the time, especially amid a global pandemic, to pray earnestly to the Lord of the harvest, to send out laborers into His harvest. And now is the time for the church to renew our commitment to sending and supporting more career missionaries, recognizing their unequal value in fulfilling the Great Commission."