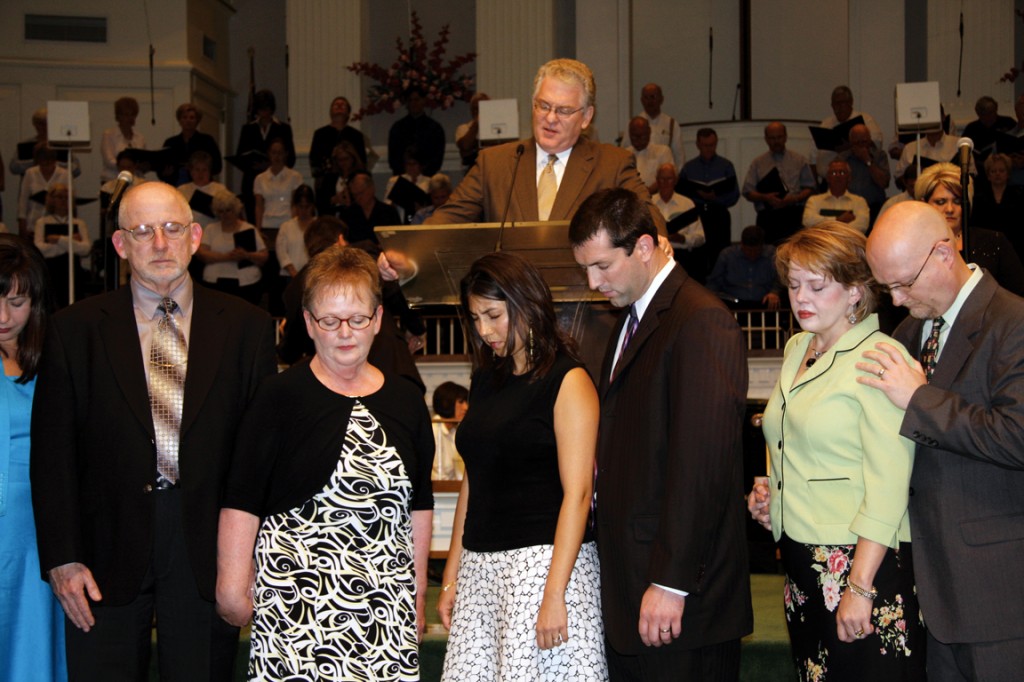 International Mission Board President Jerry Rankin urged 34 new missionaries commissioned during a service June 27 at Oklahoma City, Southern Hills to stay true to their calling.
"I think one of the most abrupt (realizations) that I came to when I got to the mission field . . . was to arrive in the largest Muslim country in the world and realize that I had brought a spiritual mediocrity," Rankin said. "From that moment, even until now . . . I longed to see something that could not be explained except by the power of God's Spirit. I knew my abilities weren't sufficient. I was desperate to see the hand and power of God in ministry."
Referencing 2 Kings 2, Rankin urged the new missionaries to not "stop short." Letting anything distract from the Spirit of God, he said, is like going around in circles but never really getting anywhere. "Don't be satisfied with just being busy," Rankin said.
"There is no greater thrill than to lay your life on the altar, continually sharing Jesus with someone who has never heard," he said. "There is no greater thrill (than) . . . to have the privilege of seeing the Kingdom of God planted and extend among people . . . where no Christian witness has ever existed."
A total of 72 new missionaries were appointed by the IMB this year; 38 of them at Bon Air Church, Richmond, Va., on June 25. Fifty-five emeritus missionaries also were honored for a combined total of 1,640 years of mission service during a week-long Emeritus Recognition Conference.