Above, Cheyenne High School participates in See You at the Pole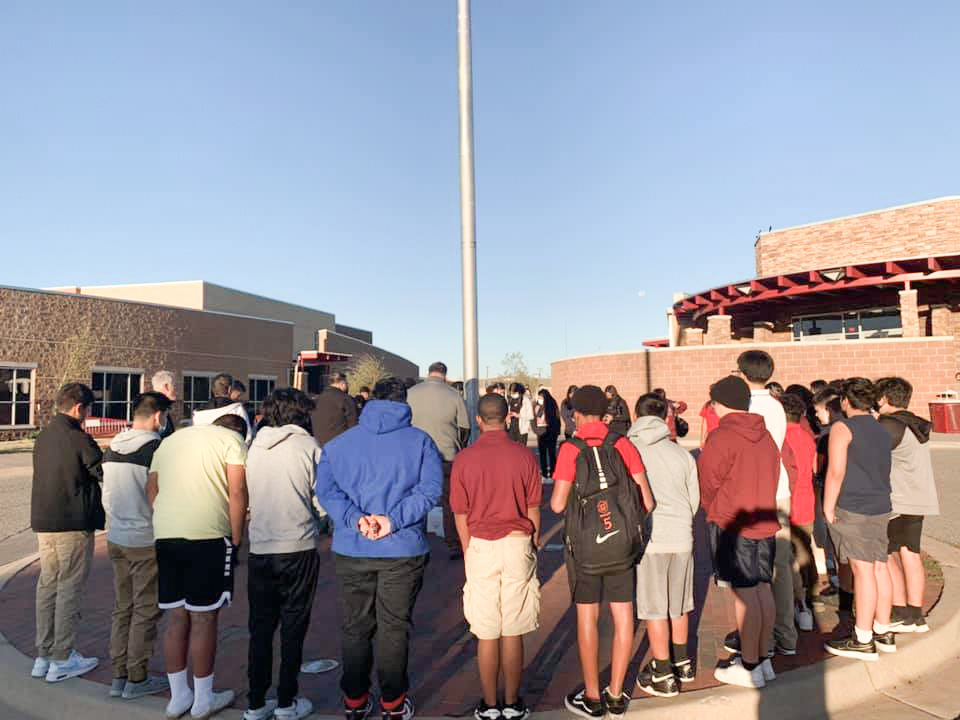 Oklahoma Baptists made the most of advancing the Gospel during the annual See You at the Pole—an observance since 1990 that has made a global impact of students gathering at flag poles to pray for their schools.
On Wednesday, Sept. 22, students across Oklahoma joined those around the world early in the morning at their schools to pray. Some schools had hundreds attend; a few had a handful, but See You at the Pole continues to be a day when Christian students can demonstrate their commitment to God to make a difference at their schools for Him.
"It seems like there's been a great turnout (at See You at the Pole) from the reports I have received," said Brian Baldwin, student missions and evangelism ministry partner for Oklahoma Baptists. "Obviously, with all the situations going on in the world, situations in our own country going on, that there are reasons to coming out to pray."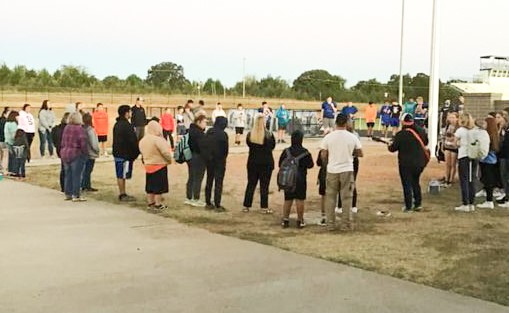 Baldwin said one of his favorite moments from See You at the Pole was in a photo of a lone kid praying at his school. He said the school had more than one prayer time scheduled, but Baldwin appreciated what the photo revealed.
"I just think it's a powerful picture because in some of these pictures there are kids standing alone, and others, like in smaller towns, have so many kids show up for it," he said.
Ronnie Null, youth director at Duncan, Fair, reported more than 100 students, parents, teachers and staff attended See You at the Pole at Empire High School in Duncan.

See You at the Pole is totally initiated by students, allowing them the opportunity to stand for the Lord and making Him known.
"It's student-led," Baldwin said. "Our youth leaders are encouraging students to do it. Our churches want to encourage students, but this has to be a student-led event. That's the whole point. It's been going on for so long. There's something about having it this year, with the craziness in our world, that I think made See You at the Pole a little more urgent, emphasizing that God is greater than our world situations."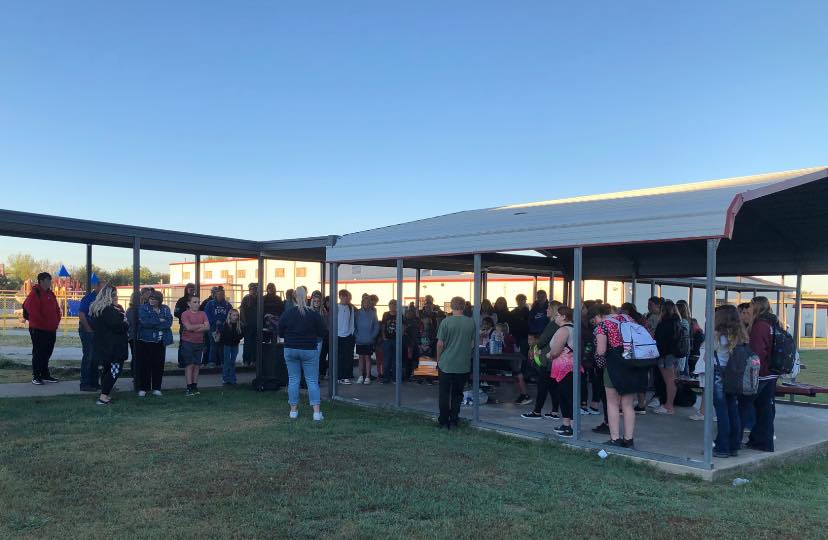 Another significance of See You at the Pole is the time of year when it occurs.
"It's one of the first events of the school year," Baldwin said, "so it's an opportunity for students to take a stand. There's certainly in some situations where Christians are not in the majority. (See You at the Pole is) a great way to make your faith public."
The theme for See You at the Pole this year is "Just Pray," with the theme verse being James 4:10, "Humble yourselves before the Lord, and He will exalt you."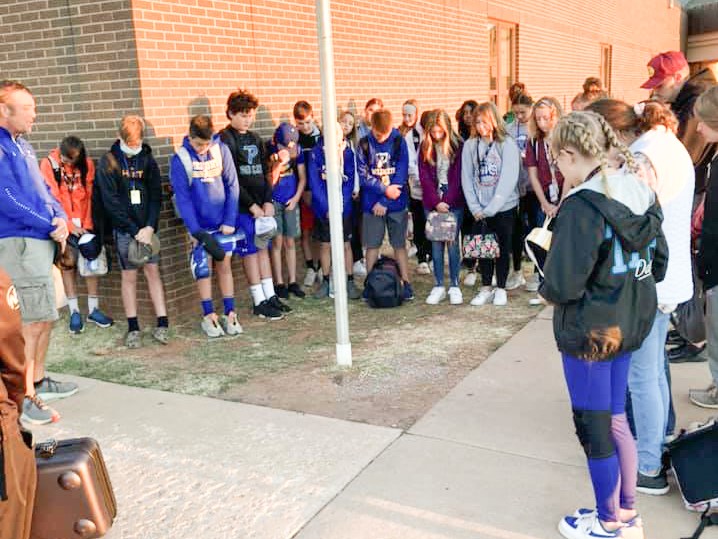 "I think the whole thing we can get out of what has happened the last few years is we need to humble ourselves and pray," Baldwin said.
Oklahoma Baptists also supported 16 state associations that hosted rallies that occurred the night of See You at the Pole. Through the State Missions Offering, a total of $7,500 was offered for the associations to do "Saw You at the Pole" rallies.
A total of 3,729 people combined were reported in attendance at the rallies with 238 spiritual decisions being reported, including 143 professions of faith in Christ.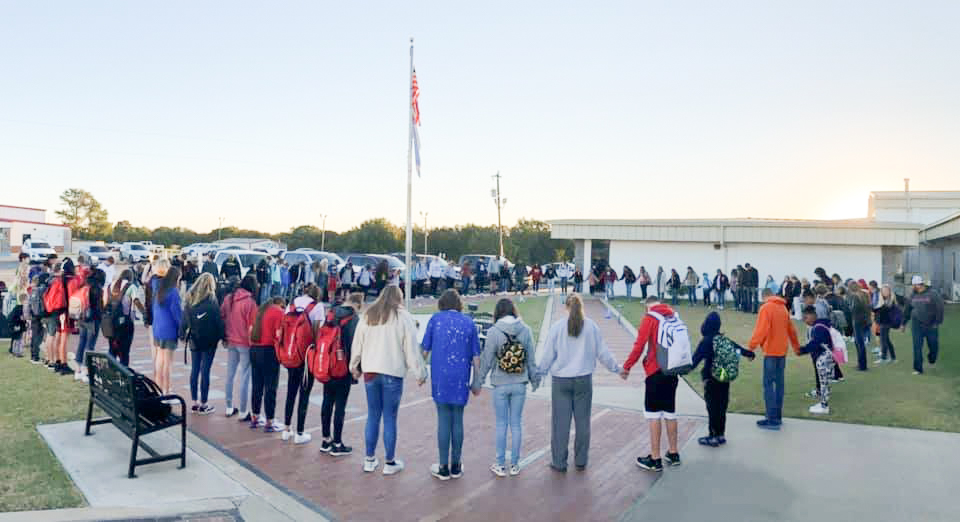 Bryan Association reported 1,020 people attending its rally at Southeastern Oklahoma State's Bloomer Sullivan Arena in Durant, with 83 making professions of faith. Muskogee Association had its rally at Fort Gibson High School gym, reporting 650 people in attendance and 40 professions of faith.
For more on Oklahoma Baptists student ministry opportunities visit oklahomabaptists.org/youth.